Sales Have Ended
Ticket sales have ended
Thank you for registering for Poverty Hackathon! You're taking part in an event to make real impact in the developing world. We'll be in touch shortly with more information on how to get ready for the big day. - Devs Without Borders Team
Event Information
Location
Rangle.io
129 Spadina Avenue
Suite 500
Toronto, ON M5H 1K4
Sales Have Ended
Ticket sales have ended
Thank you for registering for Poverty Hackathon! You're taking part in an event to make real impact in the developing world. We'll be in touch shortly with more information on how to get ready for the big day. - Devs Without Borders Team
Description
Break Poverty Hackathon
November 20-22, 2015

129 Spadina Avenue, Toronto
| Rangle.io HQ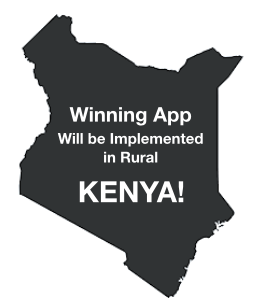 W

hy an International Development Hack?
The Poverty Hackathon is a Devs Without Borders event that brings charitable minded developers from Toronto and Nairobi together to build scalable solutions in education, business and farming for people in developing countries in just 28 hours.
Mobile subscriber growth rate in Africa is expected to double in the next four years, and people in rural East Africa will spend over 15% of their income on mobile technology. Mobile apps not only matter in the developing world, they are life changing. Over half of even the poorest twenty percent of people in Africa have mobile phones in their homes.
At Poverty Hackathon events, developer teams come together to build apps (Mobile Web, SMS, and hardware) for people in developing countries. These apps will help people in rural and impoverished areas around the world, whose only access to technology, communication, and knowledge is through their mobile phone.
Hack Mission & Charity Partner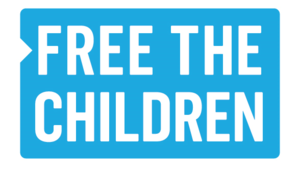 The winning Poverty app will be test launched by our Charity Partner, Free the Children, in rural Kenya!
Through Free the Children's Adopt a Village Program, local Kenyan staff will test the application and it's benefits with the citizens living in rural Kenya. Free the Children will also help guide developers in the right direction regarding what education, health, and small business support people are needing.
But most of all we want developers walking out of the event inspired to build for a better world, with new friendships with Kenyan developers, and an app that works to improve livelihoods.

Challenge Sets


Developed by: Free The Children
These challenge sets help you frame your team hackathon project idea. Don't see these change sets as restrictions, but instead they are informed suggestions on how to make big impact for rural Kenya! Have fun with them!
1: HEALTH

The first challenge centers on health, where rural Kenyans are at a severe disadvantage when it comes to accessing quality health care, important heath information and clean drinking water. These challenges represent a major barrier to the growth and prosperity of communities in Kenya.
How you can help: Providing communities with vital information on issues such as best hygiene practices, maternal health, first aid and waterborne disease prevention. Providing community members with this knowledge will be essential in reducing the number of water borne illnesses and deaths, increase the effectiveness and response time to medical emergencies and significantly improve maternal health.
2: AGRICULTURE

The second challenge surrounds the major issue of food insecurity. Due to rising food prices, food insecurity and drought, the majority of Kenya's communities are unable to acquire the nutrients necessary to maintain a well-balanced diet. As a result, 1 in 5 children suffer from malnutrition and 35% of children are affected by stunting. A significant portion of the population remains heavily dependent on food aid as Kenya has not attained the required level of agricultural investment and efficiency to generate food security. Compared to 3% in food secure countries, 75% of Kenya's workforce relies on agriculture for most of its income – a sector that remains one of the country's least developed and most ineffective.
How you can help: You can assist community mobilizers in their efforts to educate farmers and community members with important knowledge, tips and skills on best farming practices, local market prices, daily weather forecasts and conditions. This information will help to ensure greater efficiency and better crop yields, which will have profound impacts on community member's ability to feed their families and establish a sustainable source of income to support themselves.

This last challenge rest at the core of what Free The Children aims to achieve in Kenya, which is access to education for
ALL
children. Due to cultural attitudes, economic limitations and familial responsibilities, girls in Kenya are often prevented from going to school.
How you can help
: How you can help: A major initiative by community mobilizers in Kenya is stressing the importance of girl's education. An application that would assist our teams in spreading information and tips regarding the importance of girls education would be a major tool in shifting of attitudes.
Judges

Sponsors & Community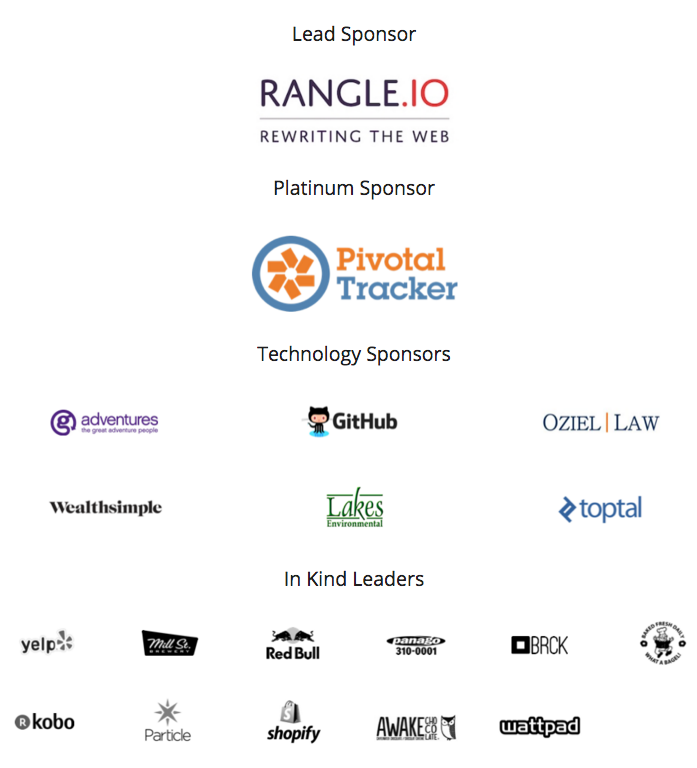 Help Champion this Cause
We are actively seeking sponsors and supporters of for this awesome cause and event. Reach out to us for a Sponsorship Package or Media Inquiries at contact@devsbeyondborders.org
Date and time
Location
Rangle.io
129 Spadina Avenue
Suite 500
Toronto, ON M5H 1K4
Organizer of Break Poverty Hackathon: Toronto