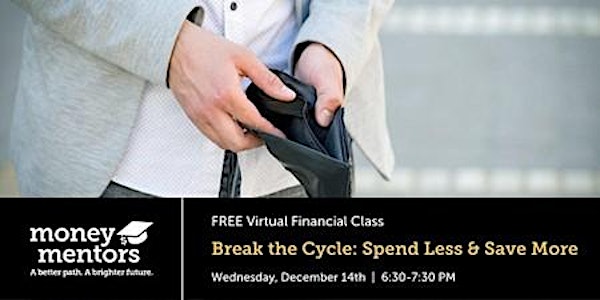 Break the Cycle: Spend Less & Save More – FREE Virtual Financial Class
Attend this FREE virtual financial presentation for the chance to WIN $500!
About this event
Do you want to maximize your savings and break your spending cycle? If so, this FREE Financial Fitness Class is for you!
You'll learn:
• Top 5 financial goals needed in every plan
• 10 habits to help you save money
• How to find places within your spending plan to decrease expenses and maximize savings
• Options to put your savings into (RRSPs, TFSAs, etc.)
Build a healthier money mindset and reach your financial goals by registering for this class today!
Disclaimer: By RSVPing to this event, you are opting in for emails from Money Mentors. You will always have the option to opt out.