Breakfast Series: NB's Provincial Budget Choices, 1980 - 2018 | Série de pe...
Description
NEW BRUNSWICK'S PROVINCIAL BUDGET CHOICES, 1980 TO 2018 | LES CHOIX AU BUDGET PROVINCIAL DU NOUVEAU-BRUNSWICK, DE 1980 À 2018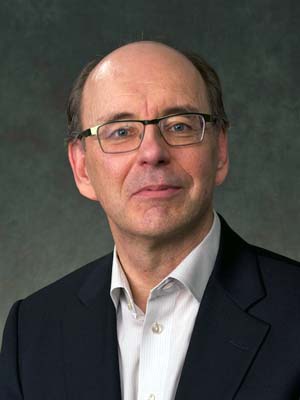 Breakfast Series: NB's Provincial Budget Choices, 1980 - 2018
Dr. Ron D. Kneebone
University of Calgary
Economically small jurisdictions have a tendency to be economically vulnerable in the sense they are prone to shocks over which they have no control and no ability to avoid. This vulnerability is largely due to dependence on a narrow range of exports and a heavy reliance on imports. Small jurisdictions can nonetheless effectively accommodate their vulnerability to shocks by enhancing their economic resilience, that is, their ability to recover from the negative impacts of exogenous shocks. Singapore is often cited as an example of a very small and vulnerable state which is nonetheless highly resilient in the face of shocks thanks to excellent institutions and a commitment to sound fiscal policies.
This presentation will examine the fiscal policy choices of the Government of New Brunswick over the past 35 years. It will identify changes in spending, revenue, and deficits that are due to policy choices as opposed to changes due to events beyond the government's control. A comparison of policy choices made under different governments will reveal whether one political party can claim a greater degree of fiscal probity than the other. The presentation will also provide a comparison of policy choices made during periods of fiscal restraint to those made during periods of fiscal laxity. These comparisons will provide evidence of the extent to which the government has contributed to the resilience of the economy to absorb and recover from shocks by maintaining sound public finances, policies that enable it to support the private sector during recovery and which enable it to avoid the need for badly-timed austerity measures.
Breakfast will be provided. Space is limited, so please register early to secure your spot. Please note that this event is in English only.
---
Série de petit-déjeuner : Choix dans les budgets provinciaux du Nouveau-Brunswick, de 1980 à 2018
Ron D. Kneebone, Ph.D.
Université de Calgary
Les instances ayant une petite économie sont portées à être vulnérables sur le plan économique, c'est-à-dire qu'elles sont sujettes aux chocs sur lesquels elles n'ont aucun contrôle et qu'elles ne sont pas capables d'éviter. Cette vulnérabilité est en grande partie attribuable à une gamme étroite d'exportations et à une grande dépendance à l'égard des importations. Les petites instances peuvent néanmoins adapter leur vulnérabilité aux chocs en améliorant leur résilience économique ou leur capacité de se rétablir des impacts négatifs de chocs exogènes. La République de Singapour est souvent donné en exemple. Très petit et très vulnérable, l'État est néanmoins très résilient face aux chocs grâce à d'excellents établissements et à un engagement à l'égard de politiques budgétaires.
Cette présentation examinera les choix de politiques budgétaires du gouvernement du Nouveau-Brunswick au cours des 35 dernières années. Il sera question des changements dans les dépenses, les recettes et les déficits qui sont attribuables aux choix stratégiques plutôt qu'à des changements venant d'événements qui échappent à la volonté du gouvernement. Une comparaison des choix stratégiques faits par les différents gouvernements révélera si un parti politique peut affirmer faire montre d'une plus grande probité budgétaire que l'autre. La présentation comportera aussi une comparaison des choix stratégiques faits durant les périodes de restriction budgétaire avec ceux faits durant les périodes de laxisme budgétaire. Ces comparaisons permettront de voir dans quelle mesure le gouvernement a contribué à la résilience de l'économie à absorber les chocs et à s'en rétablir en maintenant des finances publiques saines, des politiques qui lui permettent de soutenir le secteur privé durant la reprise et d'éviter de recourir aux mesures d'austérité qui tombent mal à point.
Le déjeuner sera servi. Le nombre de places étant limité, veuillez réserver tôt pour vous assurer d'en avoir une. Cette activité est offerte en anglais seulement.