Description
Give your child an intimate and unforgettable morning with Santa Claus in our seasonally decorated Victorian mansion that, at this time of year, looks just like Santa's Christmas headquarters.
The event begins with a delicious family breakfast in our restaurant, then your child will meet Santa in person and have a photo - or several - taken with him. Santa will spend over 90 minutes with the children, talking to them, helping at the kids craft table, posing for photos and generally making quality time with your child.
Remember: we limit the number of children at these events, to ensure that each child has a meaningful experience with Santa.
Santa's Elves will also be there with holiday themed activities and games.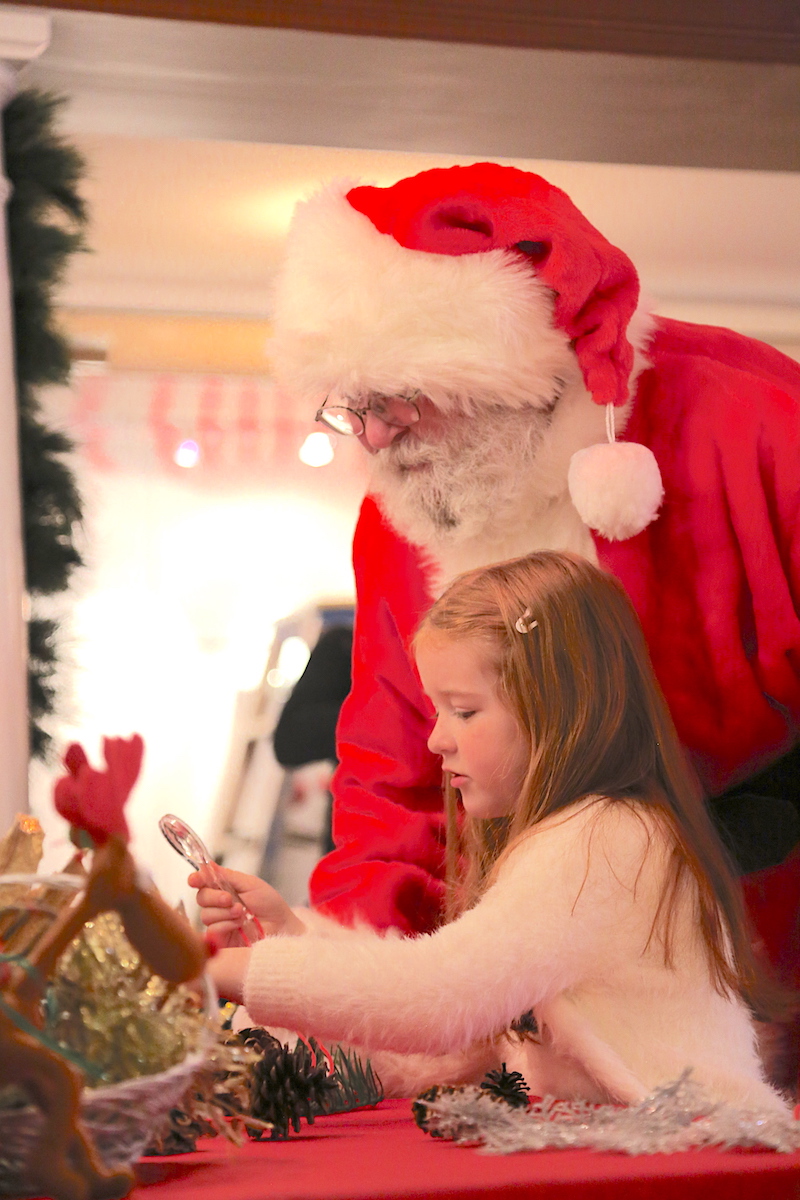 Breakfast will be catered in our kitchen by the renowned Meez Catering, with menu options for various ages and diets. Our breakfast menu is still being decided. Check back here in late October for all the delicious details.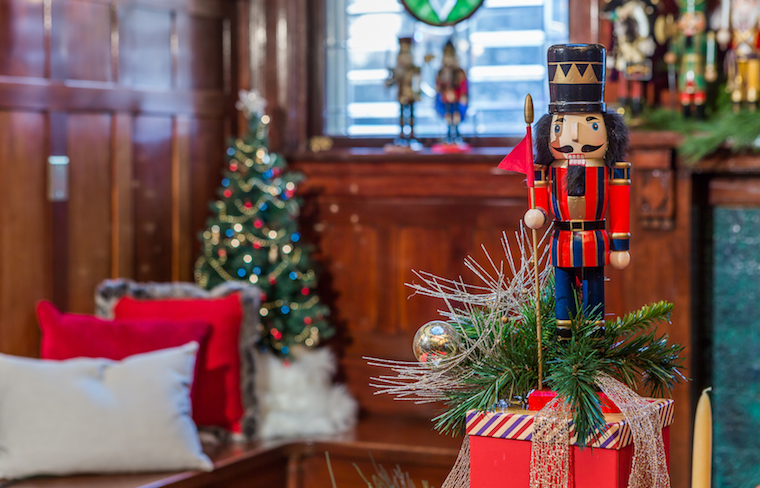 Photo above: Brent Taylor Photography
9:00 a.m. – Lougheed House doors open
9:15 a.m. – Breakfast service begins (scroll down to see breakfast menu)
10:00 a.m. – Santa makes his entrance from the roof of Lougheed House. Children will see him wave to them through our skylight before he works his way into our festive home to where your child awaits the special moment. Santa's beard is real, as is his sincere love of children and his unique ability to make each child feel special with questions and conversation that relate specfically to their concerns.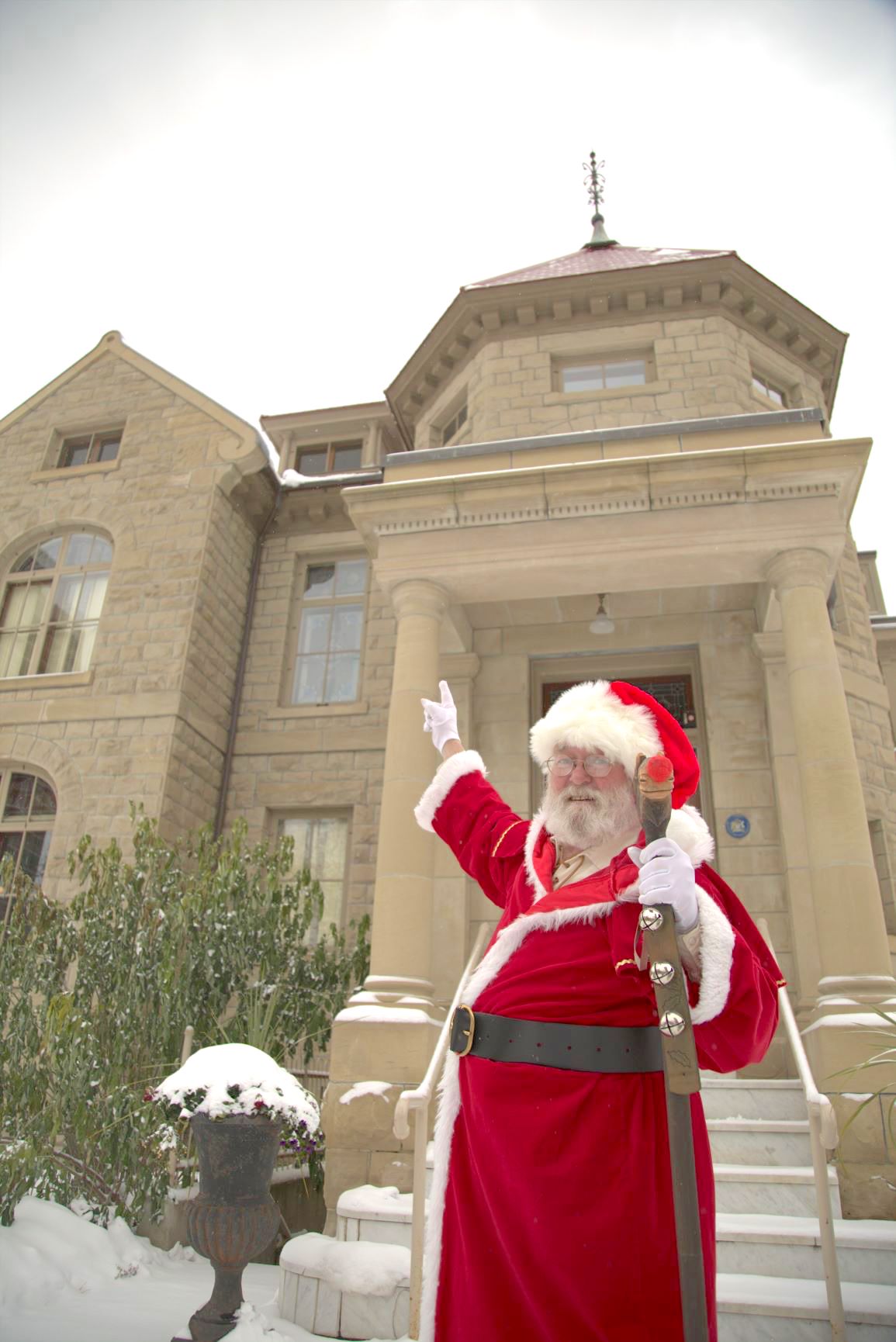 10:00 -11:30 a.m. – Children enjoy one-on-one visits with Santa (including a photo with Santa on a real sleigh) and enjoy guided games and "Santa's Workshop" activities.
11:30 am - noon – Santa departs and event endsabove: Brent Taylor Photographyyou have dietary concerns (gluten-free, dairy-free, or vegetarian) or want to be seated as a group of more than 4 people, please email hrohm@lougheedhouse.com, so that we may accommodate your request.
Age recommendations: this event is for children 2 years old and up. High chairs are limited. Booster seats will not be available.
No charge for children under the age of 2, unless eating food. If a child under 2 is not eating, they are allowed to be at the event with their parent (sitting in lap). They will still have an opportunity to meet Santa even if not sharing in breakfast.
Lougheed House has been making Christmas intimate and unforgettable, since 1891. Enjoy 14,000 square feet of warmth and character, with 20 rooms and nooks, 11 fireplaces, 30 stained glass windows, turrets, bannisters, stair cases, hardwood floors and decorative high ceilings, vintage pianos and an organ, all aglow with Christmas trees, lights, wreaths, nutcrackers and decorations. Plus, fun activities for kids, included with admission, and free parking!
# # #
Organizer of Breakfast with Santa at Lougheed House
Lougheed House, the Beltline's hub of cultural happenings & programs, is a National and Provincial Historic Site, Museum and restaurant, all located on our original 2.8 acres.
This 14,000 square-foot sandstone prairie mansion was built in 1891 by Senator James Lougheed and his wife Lady Isabella. It remains one of the finest residences in Canada's Northwest, and was the political and social hub of fast-growing Calgary until 1938.
We offer preservation and interpretation of this home, the Lougheed family and early Calgary. We also offer spectacular flower and vegetable gardens (free) and indoors (with paid admission) we offer self-guided and audio tours, historic interpreters (if booked in advance) and year round revolving exhibits, concerts and happenings produced with our cultural collaborators.