Breakin' Convention Toronto Masterclass: Soweto Skeleton Movers
Description
Join us at Breakin' Convention for a Masterclass with Soweto Skeleton Movers (South Africa)!
Instructors: Jabulani, Junior, Topollo, Molefi, Lerato
Style: Pantsula
Class Description: In Soweto in the 1950s, commuters developed a dance style known as isparapara inspired by their jumping on and off of moving trains. This was mixed with tap dance and later became known as Pantsula. More than a dance, Pantsula is a lifestyle. Influences can be seen in jazz, breaking, popping, house and bone breaking.
The first half will focus on footwork and body movement and the second half will focus on the spoti (similar to the bucket hat) and a range of tricks and movements using the hat. A rare opportunity to learn Pantsula from some of South Africa's leading practitioners in their first ever Canadian workshop.
This class is open to all levels of dancers.
Saturday, June 24, 2017
Location: The Sony Centre for the Performing Arts (in the Rehearsal Hall)
Doors Open: 11:30am (Use Yonge Street Entrance, photo below)
Masterclass: 12:00pm-1:30pm
Class includes a 15 minute Q&A with the Artists.
• This class is free for participants but we require a refundable fee to register in advance. Simply purchase your ticket for $5.00 to reserve your spot. When you arrive at the class, you will be refunded with a $5.00 gift card from Starbucks or Tim Hortons.
• Participants who reserve a spot via Eventbrite will have their spot held until 5 minutes before the class begins. At that time, if the participant hasn't yet arrived, the spot will be given to the next drop-in participant and a gift card/refund will not be issued.
• Refunds will be issued up to 7 days prior to the class (Saturday June 17). Cancellations and "no-shows" that happen after that time will not be refunded and no gift card will be issued.
• Drop-in participants who do not register will not be required to pay at the door, but will be admitted to the class for free on a first-come first-served basis if space is available.

• Class capacity is 40 participants. 15 spots are being reserved for drop-in participants.
• Please arrive early to sign-in. Late comers will not be allowed entrance.
• Enter through the Yonge Street entrance (west side of building along Yonge Street, halfway between Front Street and Esplanade).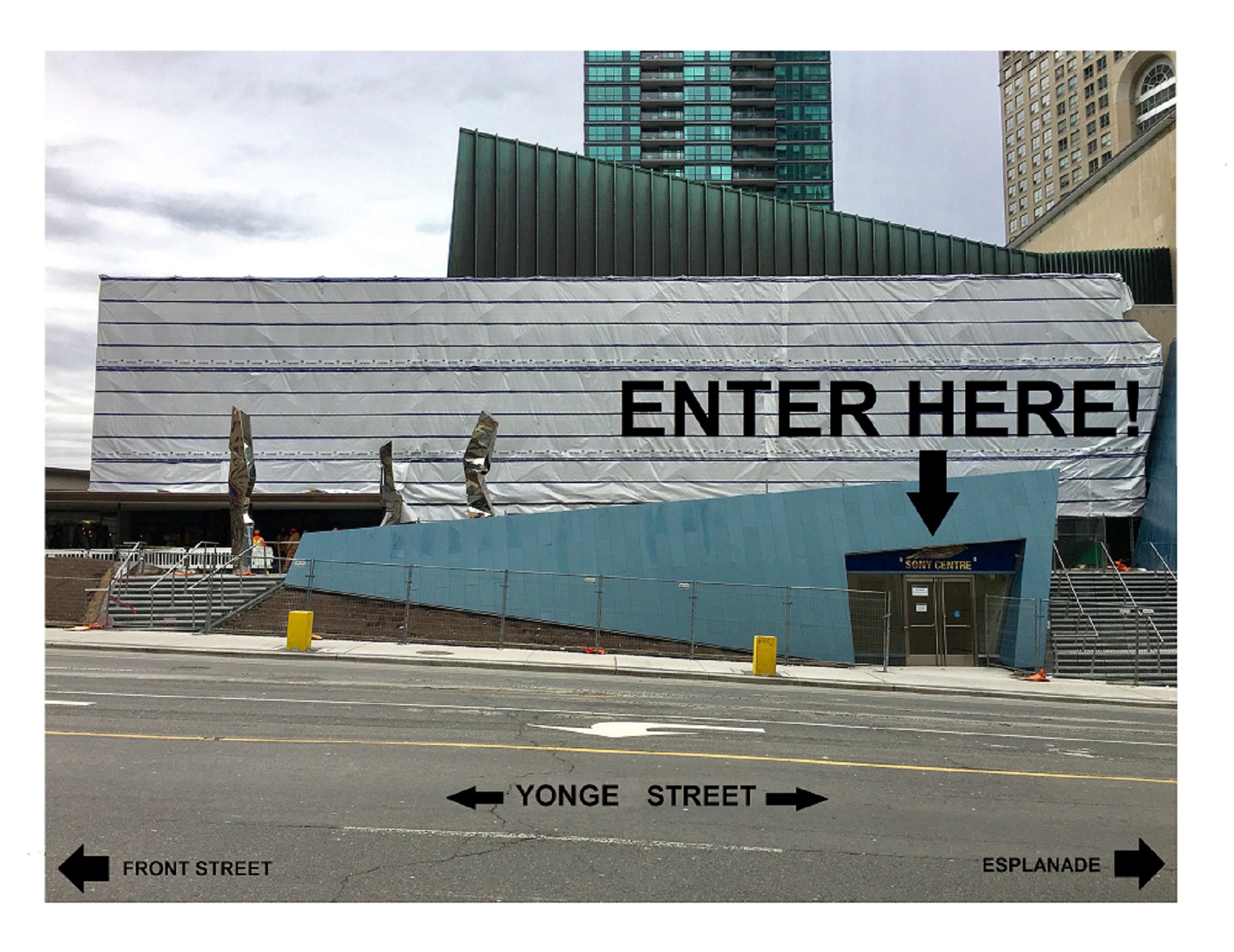 ---


Two additional Masterclasses are happening the same day! Register at the links below:

Hip Hop Masterclass with Birdgang Dance Company (UK) (1:30pm)
Breaking: Step, Feeling & Rhythms with Just Dance (South Korea) (3:00pm)