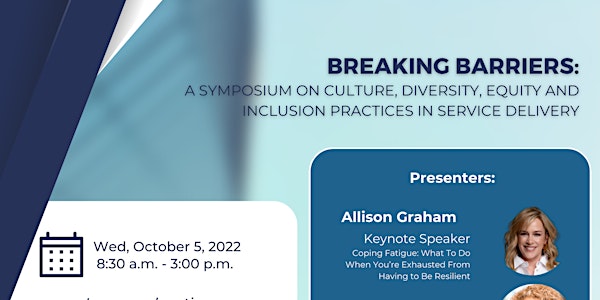 Breaking Barriers EVENT IS SOLD OUT
This symposium will provide participants with the opportunity to have progressive conversations regarding the importance of inclusion.
When and where
Location
CALEDONIA LIONS COMMUNITY CENTRE 100 Haddington Street Caledonia, ON N3W 1G4 Canada
About this event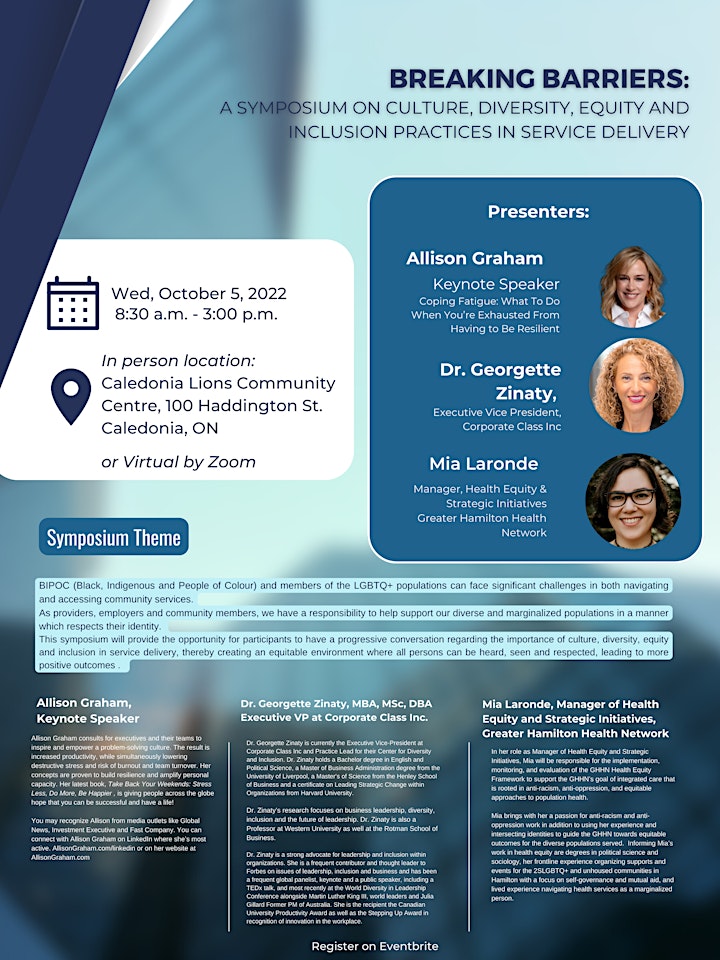 BIPOC (Black, Indigenous and People of Colour) and members of the LGBTQ+ populations face significant challenges in both navigating and accessing community services. As providers, employers and community members, we have a responsibility to help support our diverse and marginalized populations in a manner which respects their identities.
This symposium will provide the opportunity for participants to have a progressive conversation regarding the importance of culture, diversity, equity and inclusion in service delivery, thereby creating an equitable environment where all persons can be heard and respected, leading to more positive outcomes.
This symposium is being offered free of charge thanks to the generous support of Imperial Oil.
The symposium will be delivered in a hybrid format, both in-person and virtually via Zoom. We recommend attending in person however, based on your comfort level, for the full experience. If you would like to tune in virtually, please email lill@cmhabhn.ca and you will be provided with a link.
If you would like to have an agency display, please email lisam@cmhabhn.ca Space is limited, and agencies will be provided on a first come first served basis.
Lunch will be provided. Please email lisam@cmhabhn.ca to indicate whether you have any dietary restrictions.
Registration Deadline is Friday, September 16, 2022
PLEASE NOTE: We have capped our in-person capacity at 200 participants. All registrations after the cap will be virtual only.
Contact Information:
Lill Petrella 519-752-2998, ext. 112 or email lill@cmhabhn.ca
Lisa Mackay 519-752-2998, ext. 103 or email lmacakay@cmhabhn.ca