Description
Hopewell Eating Disorder Support Centre will hold its second annual signature fundraiser in the Horticulture Building at Lansdowne Park on Wednesday, October 3rd. It will bring people together to "break bread" and use this opportunity to further "break stigma" around these deadly mental illnesses.
This is important because while eating disorders are the most fatal mental health diagnosis, they remain grossly misunderstood and heavily stigmatized. Breaking bread together will give our guests a chance to learn more about why Hopewell's work is so vital in our community.
The concept for the evening is a gourmet sandwich showdown, featuring a roster of Ottawa's top chefs, and a panel of celebrity judges to crown the "Sandwich Sovereign of Ottawa!" The evening will be MC'd by Katherine Dines of MAJIC100.
The accomplished chefs who have signed on are: Patrick Garland from Absinthe Café, Tim Stock from Thyme & Again, Warren Sutherland from Sutherland, and Shannon McLaughlin from The Belmont. We are also welcoming a team of student chefs from the Algonquin College Culinary Management program!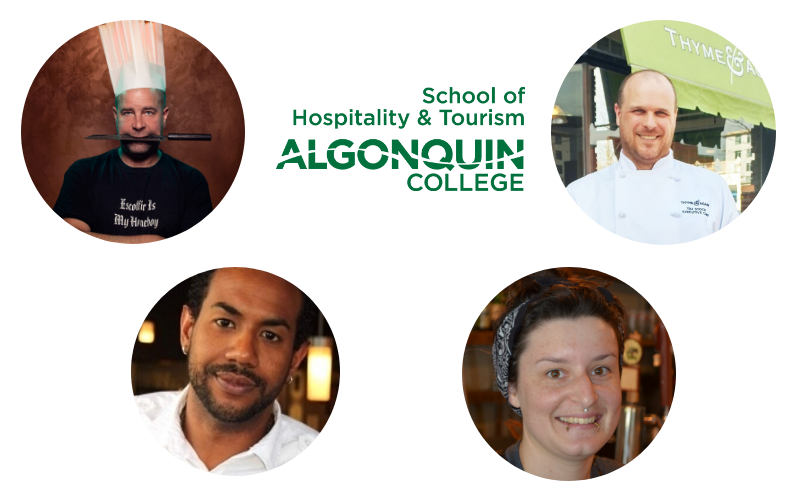 Last year's winner, Joe Thottungal from Coconut Lagoon, is coming back to cook the reception food. He will also serve on the panel of celebrity judges, which includes local culinary royalty Margaret Dickenson and Anne DesBrisay!

There will also be a silent auction of exciting prizes available on-site, and a bar featuring complementary wines from Huff Estates and beer from Beau's Brewery. In 2018 we are also adding a live auction to the evening, with the feature prize of seven nights' accommodation in a luxury 2-bedroom oceanfront villa at the Grand Isle Resort in Great Exhuma, Bahamas - home of the world-famous swimming pigs! Check out the video here: https://www.youtube.com/watch?v=ADZb-yjdx7I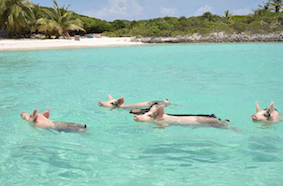 Thanks to: chef sponsor WCPD Foundation, venue sponsor Shire Pharma Canada ULC, reception sponsor Perley-Robertson, Hill & McDougall, guest experience sponsor Zak's Diner, and event sponsors Anchor Psychological Services, Raymond James, and Parson Refrigeration Ltd. We are also delighted to welcome back MAJIC100 as our official media sponsor!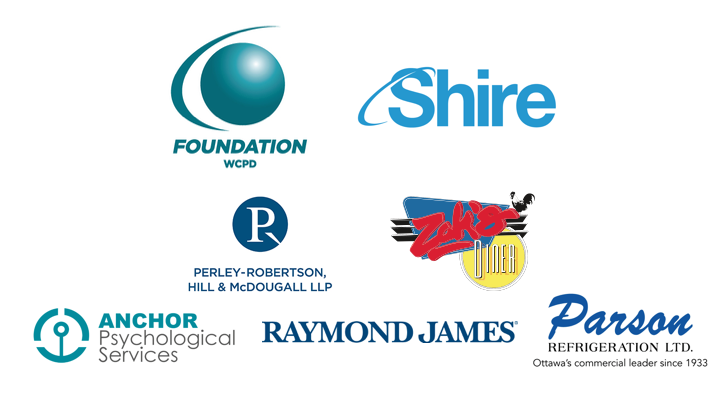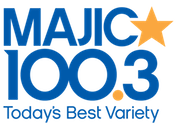 Thanks also to in-kind sponsor Accurate Design for providing all of our graphic design work.
FAQs
Why are you holding a food-related event for an eating disorder charity?
Because food is the medicine that takes our clients from illness to wellness, and from hopelessness to recovery. It is also an opportunity to celebrate the amazing diversity of local chefs, whose life's work is providing this nourishment for all of us.
What accomodations will be made for those with dietary restrictions?
Due to the nature of the event, the chefs are only able to make adjustments for vegetarians (by providing an alternate protein), and those with Celiac disease or a severe gluten allergy (by using gluten-free bread). Please email info@hopewell.ca after you have purchased your tickets to inform us if you require either or both of these adjustments to be made for you. Those who do not inform the organizers in advance of these requirements may not be able to be accomodated on-site.
Are there ID or minimum age requirements to enter the event?
No, however a host bar will be available for those aged 19 and older. Non-alcoholic options will also be available.
Will you be issuing a tax receipt to ticket buyers?

Absolutely! Tax receipts in the amount of $55 per ticket will be issued by the end of November 2018.
What are my transportation/parking options for getting to and from the event?
Lansdowne Park is easily accessible by walking and cycling. OC Transpo service on Bank Street also provides easy connections from downtown. The underground parking garage has over 1000 spots available at rates of $1.50 for 30 minutes, and a $20 daily maximum.
I thought Harriet Clunie was participating in the event - why is she no longer featured as one of the chefs?
Harriet Clunie announced she is closing Beechwood Gastropub as of August 31st. We are so grateful that she was the first chef to commit to our event, and we wish her all the best in the future.
How can I contact the organizer with any questions?
Please email info@hopewell.ca
What's the refund policy?
No refunds will be provided after ticket purchase.