The Complete Guide to Breaking into Investment Banking, Management Consulting, and Accounting. Taught by Sherjan (Morgan Stanley, Google)
About this event
BREAKING THROUGH
Over 20,000 Students Trained Since 2010
Interested in working at firms like Goldman Sachs, McKinsey & Co., and PwC? Then join me for my 10 Year Anniversary Workshop and let me help you Break Through.
Self-study course retails for $297 (here), but for this special anniversary live event, it's discounted to $50 (83% OFF).
My name is Sherjan Husainie and I will be your mentor for this course. I was a Vice President, Associate, and Analyst in Investment Banking at Morgan Stanley, and prior to that was at Google...all with a 3.0 GPA from a non-target background.
I have taught this course to over 20,000 students from New York City to Hong Kong, spoken at multiple TEDx events, and my students have received offers from all of the top firms in Investment Banking, Management Consulting, Private Equity, Venture Capital, and Accounting.
This course is the culmination of how I broke through and got my dream job. Come join me and let me help you get closer to yours.
Here's What's Included in the 5-Hour Long Event:
🚀 Motivation (10:00 am - 11:00 am) - energizing and motivating you through my recruiting story and highlighting the key lessons learned. To break the barriers, you first need to build a winning mindset and one that doesn't fear failing, let me coach you how.
📄 Building the Perfect Resume from Scratch (11:00 am - 11:45 am) - step-by-step guide to building the best resume from scratch that not only looks great, but actually works in getting you the interview for your dream job. Thousands of students have used this proprietary template and have gotten interviews at the top firms.
✉️ Writing an Impactful Cover Letter (11:45 am - 12:15 pm) - instructions on how to write the best cover letter that covers your story and your passion for the industry.
🤝 Becoming a Networking Pro (12:15 pm - 1:00 pm) - detailed module covering every aspect of networking so you can spread a wider net, become a super-networker, amplify exposure to your brand, and increase your chances of getting an interview at the top firms.
🛠 Interview Tactics & Techniques (1:00 pm - 1:30 pm) - learn the key techniques and strategies required to ace every interview and help you prepare for your big day. I will train you with unique techniques I've designed personally and show you how to use them in live interviews.
📞 Answering Key Interview Questions (1:30 pm - 2:00 pm) - in-depth module on how to answer most interview questions effectively and with techniques that set you apart from your competition.
🤞 Post-Interview Strategies (2:00 pm - 2:30 pm) - learn strategies related to managing multiple processes and converting a single offer into multiple offers.
🙋🏽‍♂️ Group Q&A (2:30 pm - 3:00 pm) - question and answer session to help you answer any questions you may have related to your career journey.
📣 Recruiting Stories and Lessons - sit back and hear the key lessons I learned during my recruiting journey so you can avoid pitfalls in your own.
🎁 Bonus - I will share my personal resume, networking CRM, and other templates useful to get you ready for your recruiting processes.
Additional Details:
🖥 Webinar - Private link to the Zoom webinar will be provided after registration on Eventbrite. Please check your email closer to the event for the Zoom link.
👨🏽‍🦲 Sherjan Husainie - Sherjan was a Vice President in Investment Banking at Morgan Stanley, and prior to that was an investor at CapitalG, Google's late-stage investment arm. He is a 2x TEDx speaker and holds a Masters in Financial Engineering from UCLA Anderson and a BASc in Aerospace Engineering from University of Toronto.
🙅🏽‍♀️ Live Event - This is a live and interactive online webinar that allows students to directly engage with Sherjan during the event. Hence, we do not share the recording of the event and do not provide any refunds for any reason. Please ensure that you can attend the event before making the purchase. All ticket sales are final and non-refundable.
📚 Self-Study Course - If you're interested in taking this course in a self-study format, you can purchase and enroll for Breaking Through: the Complete Guide to Getting a Job in Investment Banking, Management Consulting, Accounting, or Technology at sherjan.teachable.com for $297.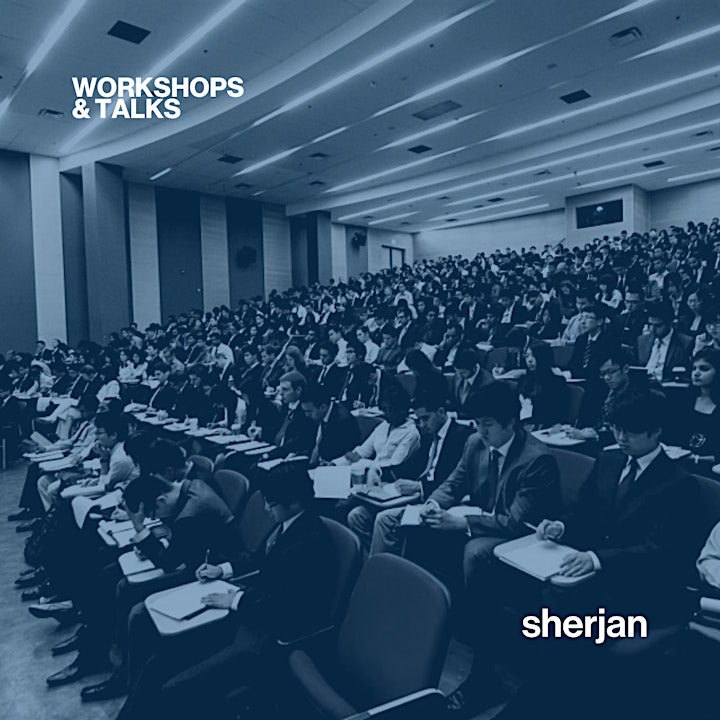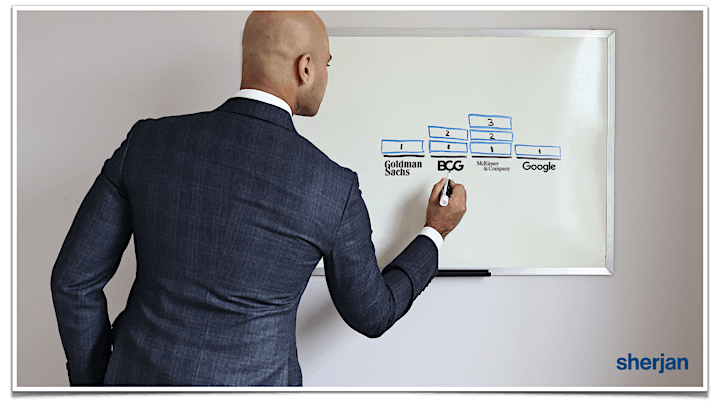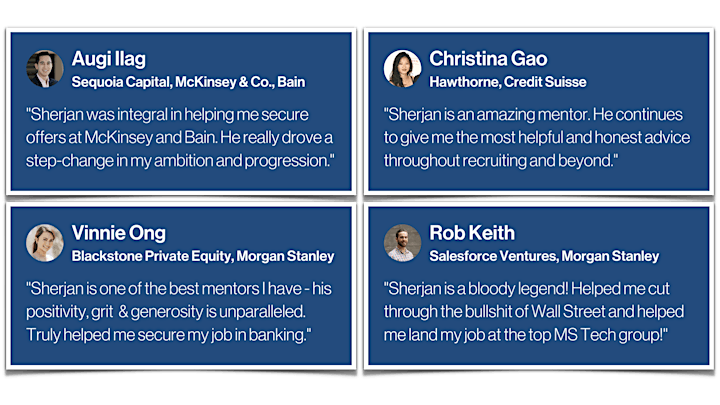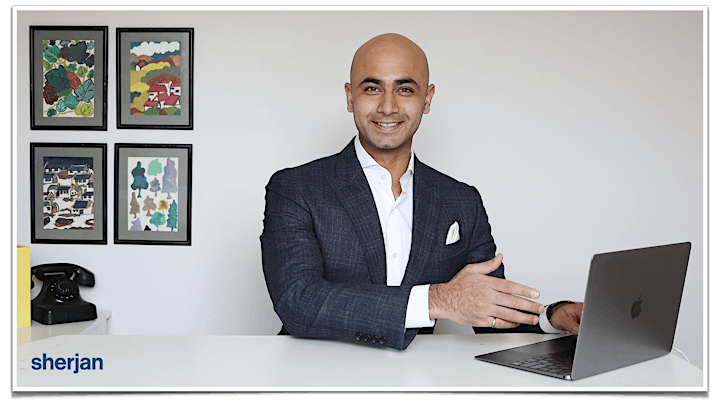 MY STUDENTS HAVE SECURED OFFERS & INTERVIEWS FROM ALL THE TOP-TIER FIRMS
I have taught over 20,000 students in the last 10 years, many of whom have landed lucrative offers and interviews at firms such as Goldman Sachs, McKinsey & Co., Google, Morgan Stanley, Facebook, Bain & Co., J.P. Morgan, Deloitte, PwC, Twitter, Credit Suisse, RBC, CIBC, Houlihan Lokey, Deutsche Bank, KPMG, KKR, Blackstone, Singapore Airlines, Nike, Apple, Microsoft, and many more!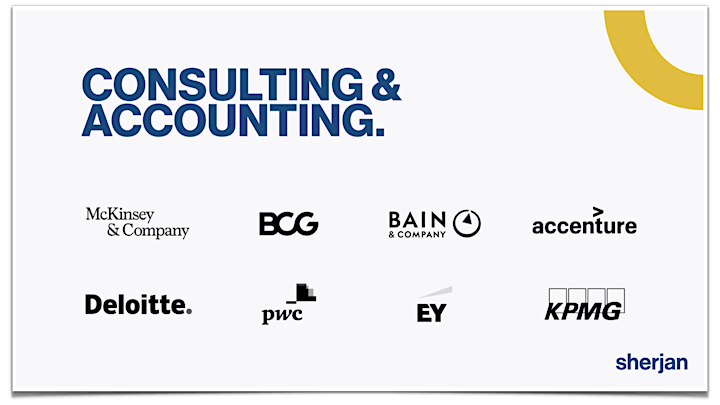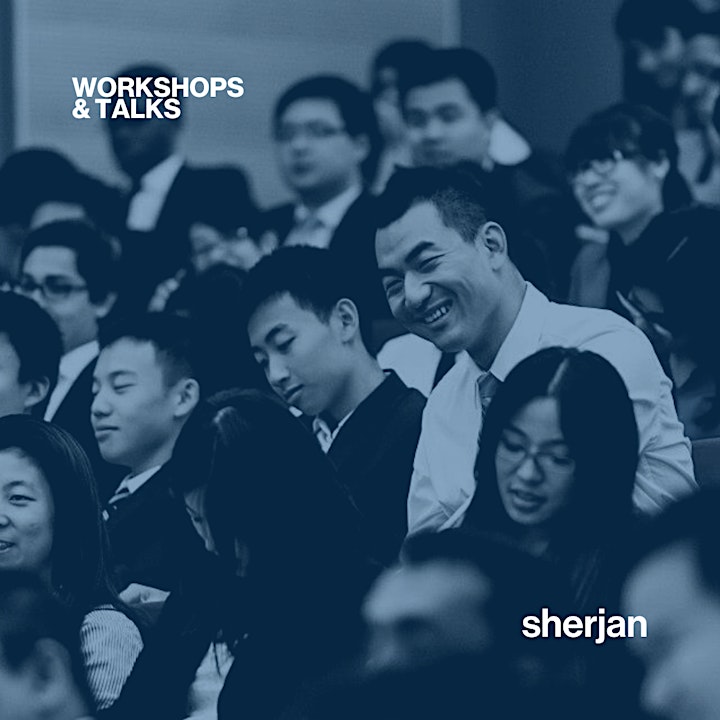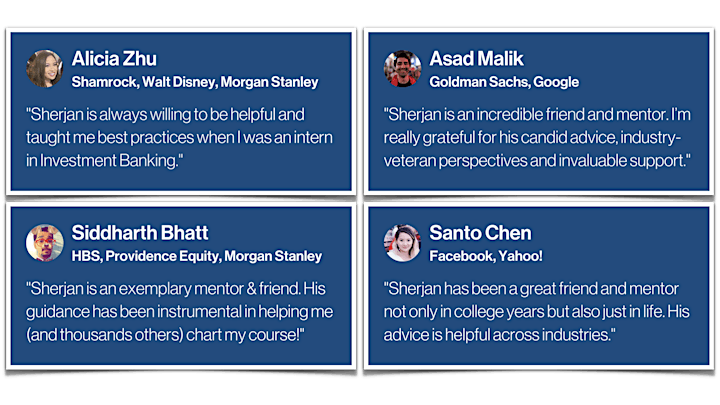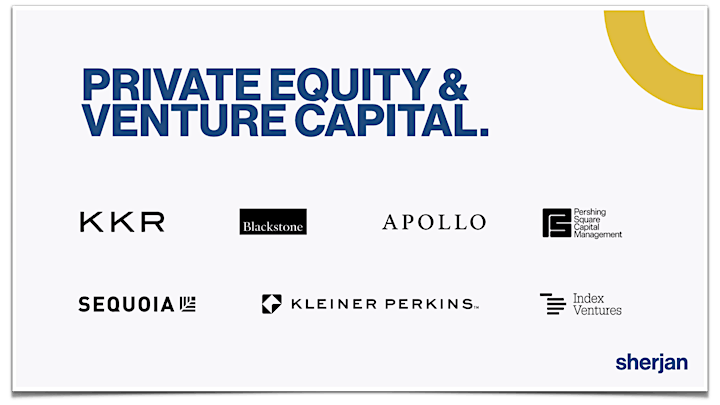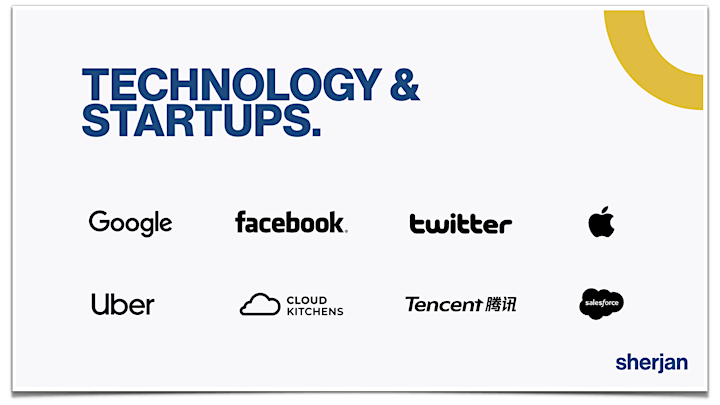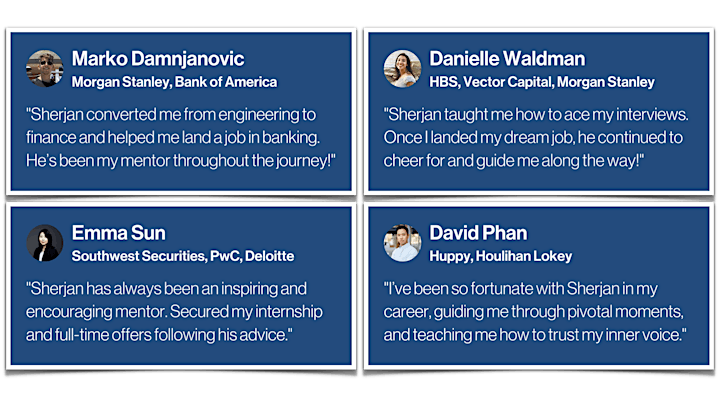 LEADING UNIVERSITIES WHERE I HAVE TAUGHT
My courses and workshops have been taught annually in 12 cities around the world and at leading universities such as Harvard University, Stanford University, Columbia University, U.C. Berkeley, University of Pennsylvania Wharton, UCLA, London School of Economics, University of Texas at Austin, University of British Columbia, University of Hong Kong, University of Toronto, and National University of Singapore, to name a few.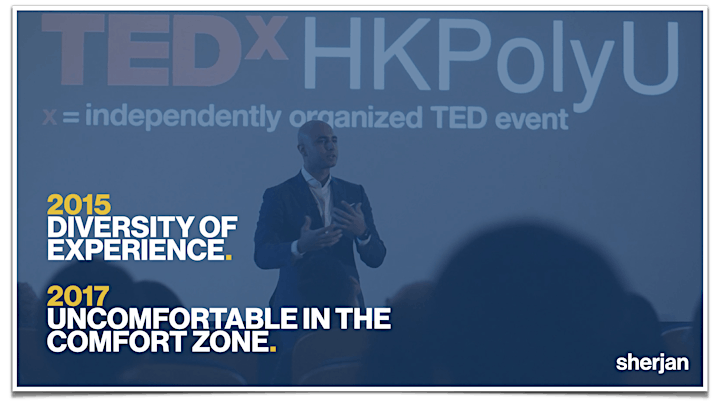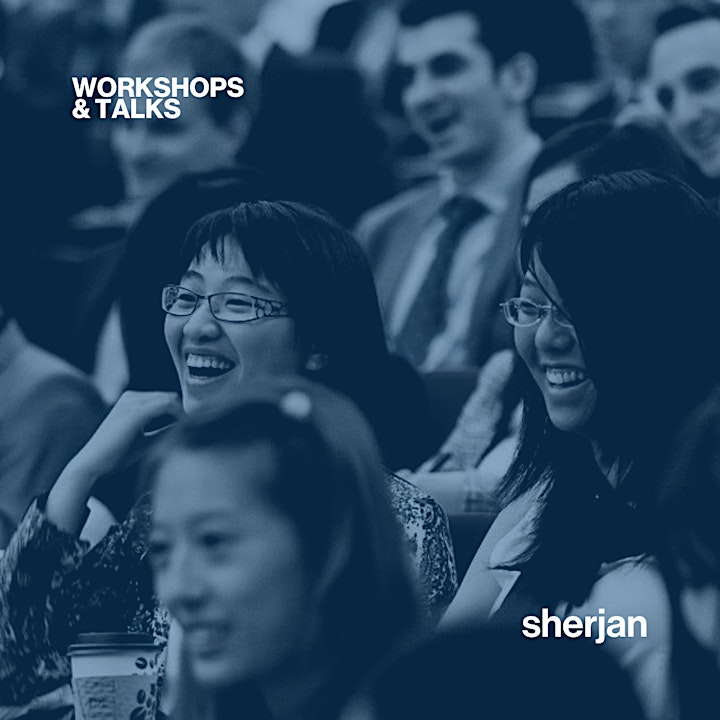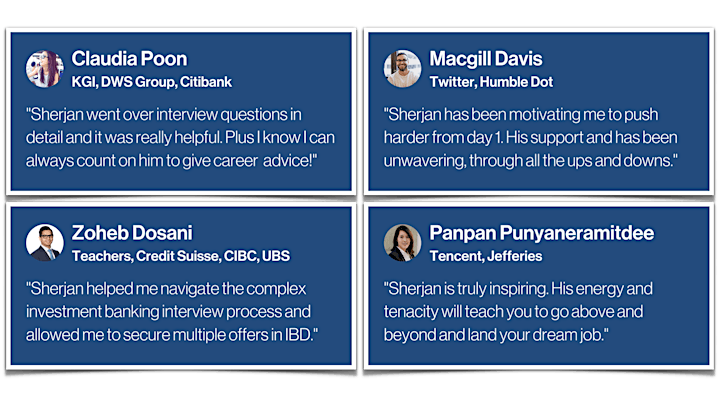 Frequently Asked Questions
Does Sherjan provide any 1-on-1 mentoring? Yes! Sherjan accepts a limited number of mentees on a monthly basis who he mentors personally on a 1-on-1 basis. For more information, visit this link.
Is this workshop helpful to experienced individuals as well? Absolutely! The course is geared towards everyone including professionals and students. The lessons and modules are useful if you are looking for a job or are currently working and looking to make a change in your career.
What industry is this workshop useful for? The lessons and training in this course are relevant across all top industries and firms, but especially at firms in the investment banking, consulting, and accounting sectors.
Do you receive a certificate after the event? We do not provide a certificate at the end of the workshop.
I could not / cannot / did not attend the event, can I get a refund? No, this is a live class taught by Sherjan and we do not refund or transfer orders. All ticket sales are final and non-refundable. Please ensure that you can attend the event prior to making the purchase. If you have purchased a ticket and cannot attend the event, you can enroll in the same course in a self-study format here and I'll be happy to discount the course from $297 to $247 ($50 off) for you. Please reach out to ask@sherjan.com to get the coupon.
Do you share the recording of the webinar? No, this is a live event and we do not share any recordings of the webinar. If you miss the event, your only option is to purchase the full course here.
Can I transfer my order to a future event or to another attendee? No, tickets are not transferable to any other event or guest.
Where can I find more information about Sherjan and future events? Check out www.sherjan.com for more information and details on future events.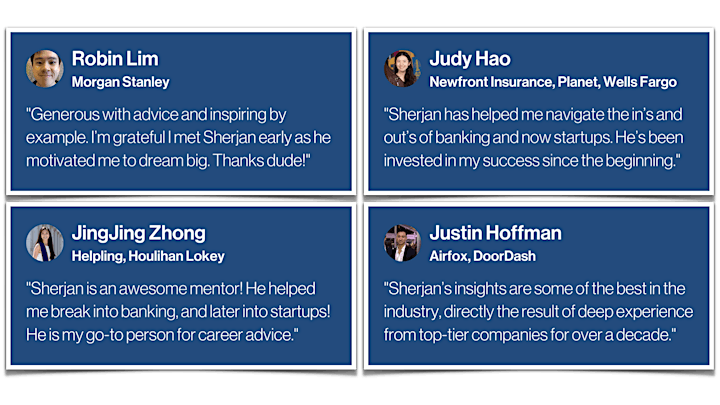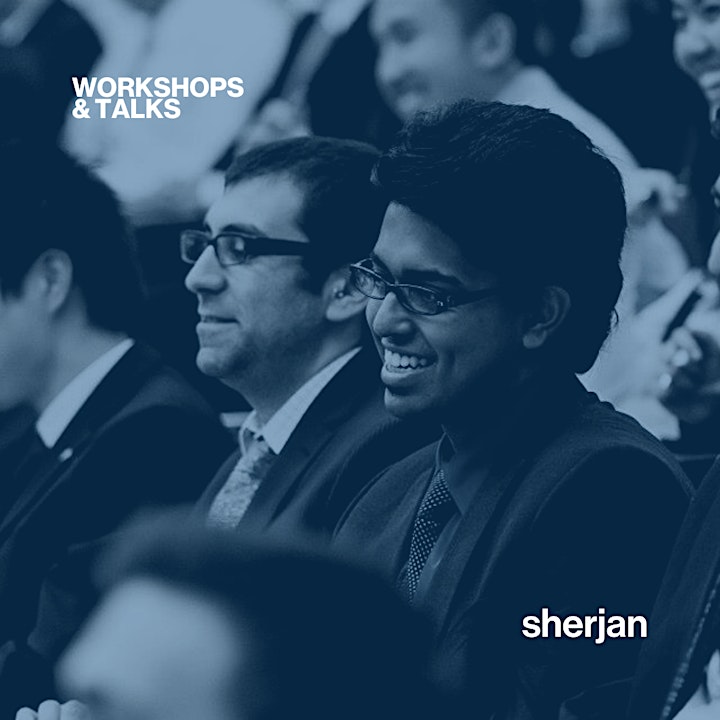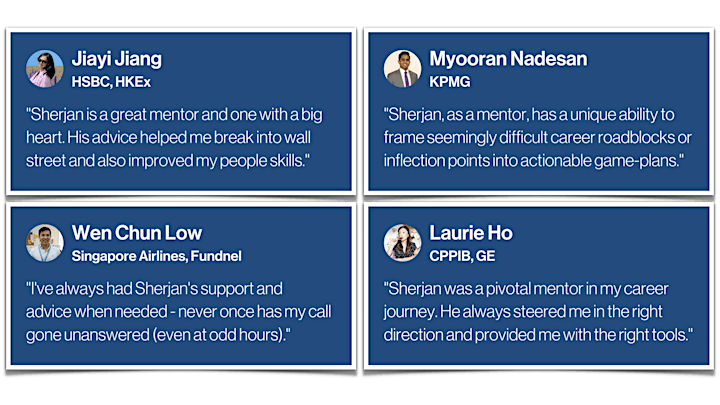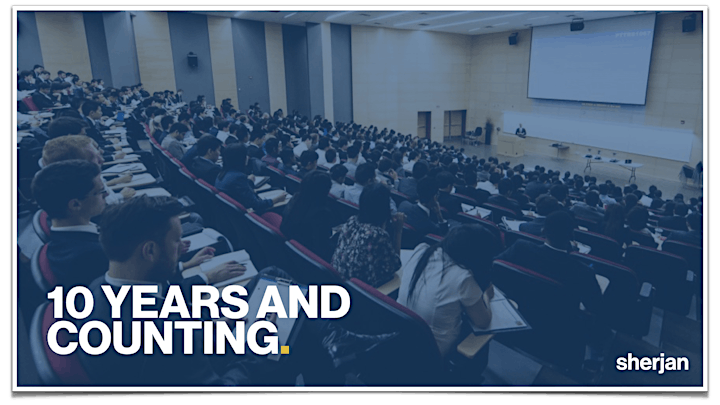 TESTIMONIALS
Thank you notes from my students over the last 10 years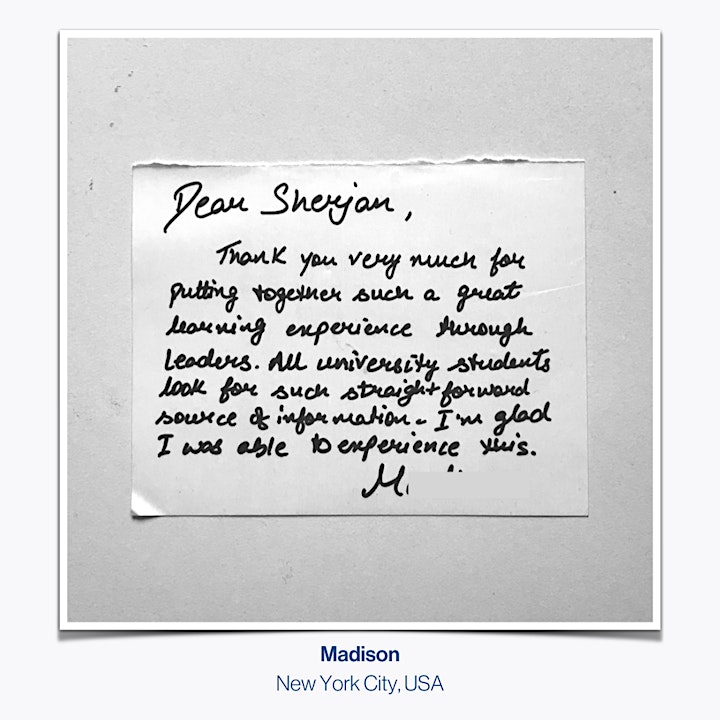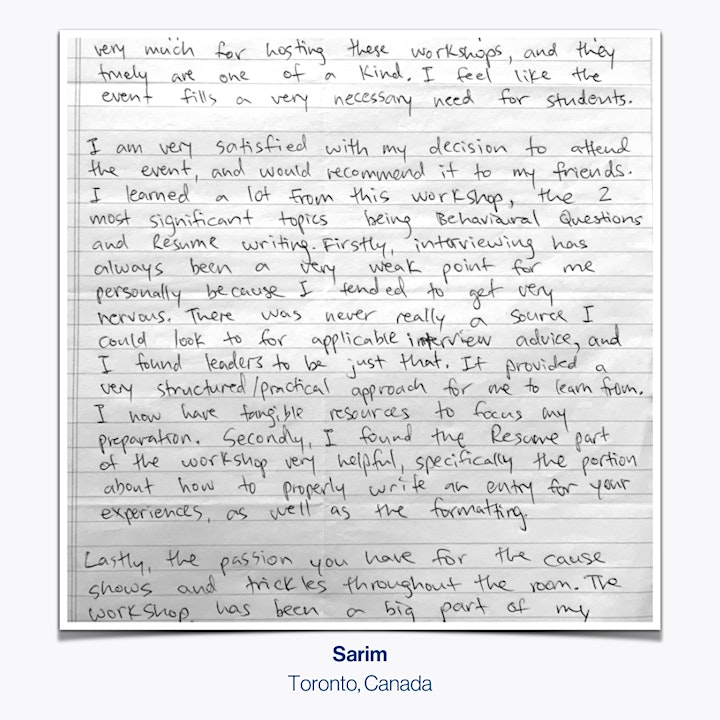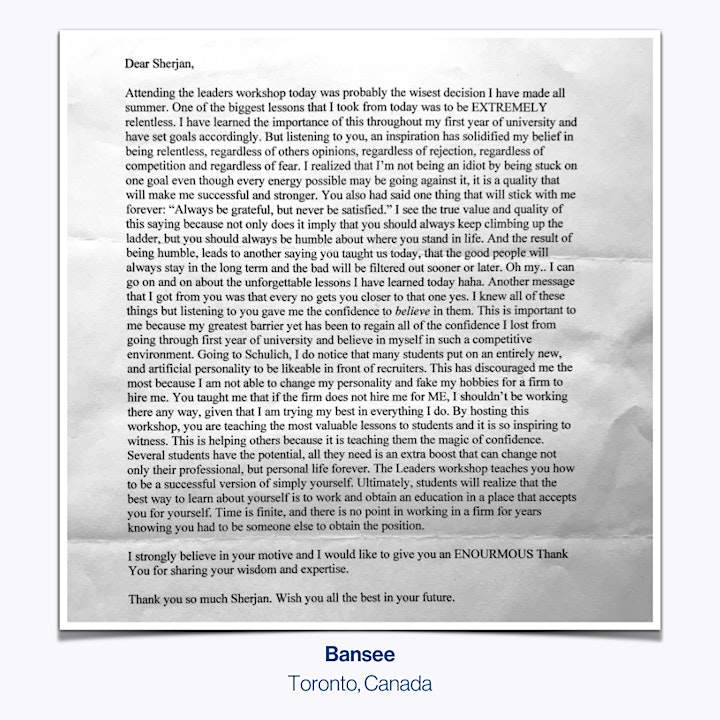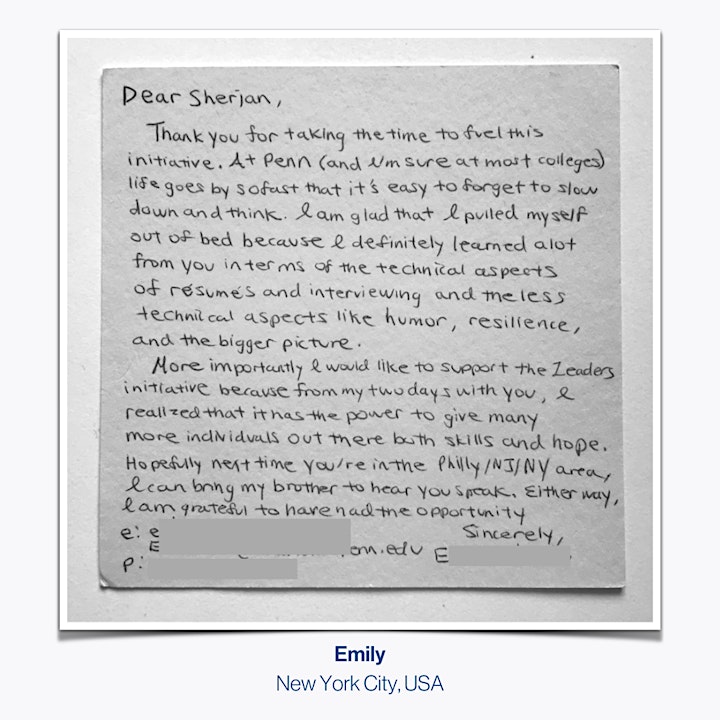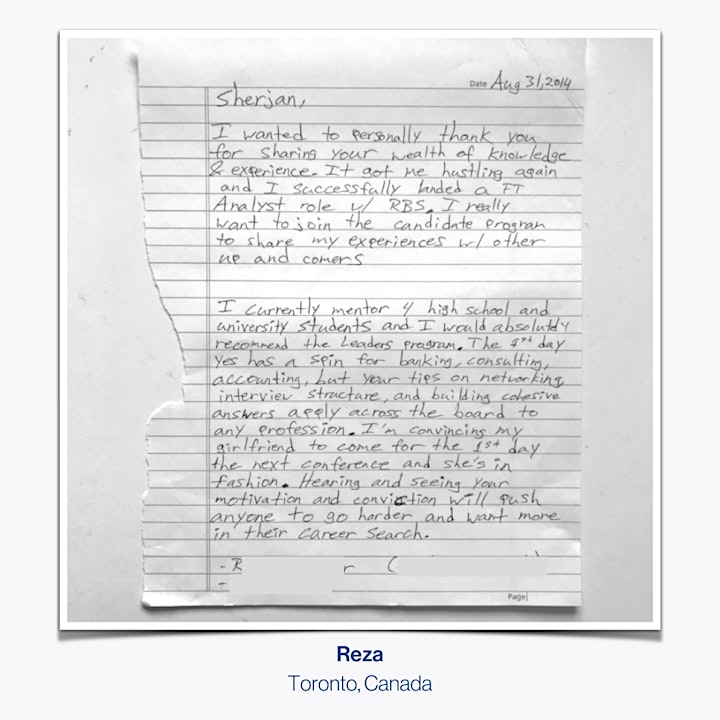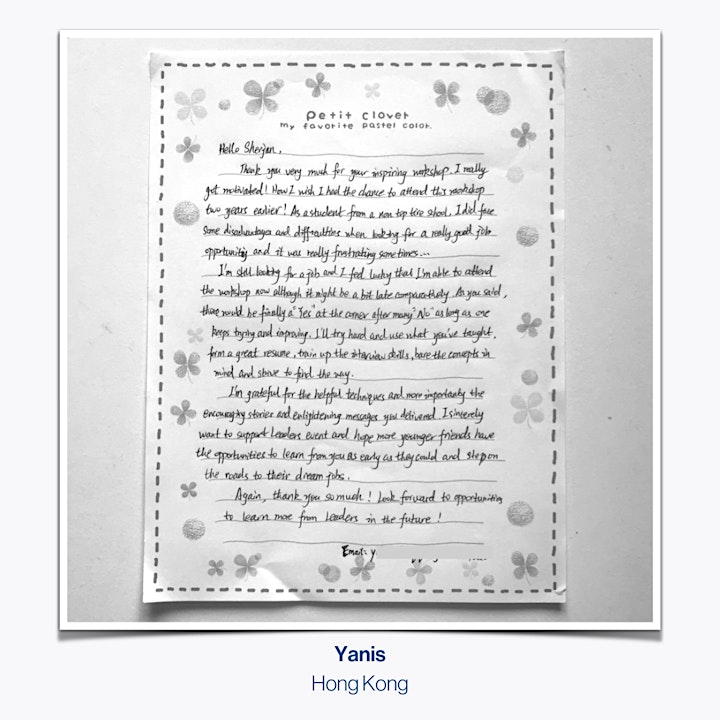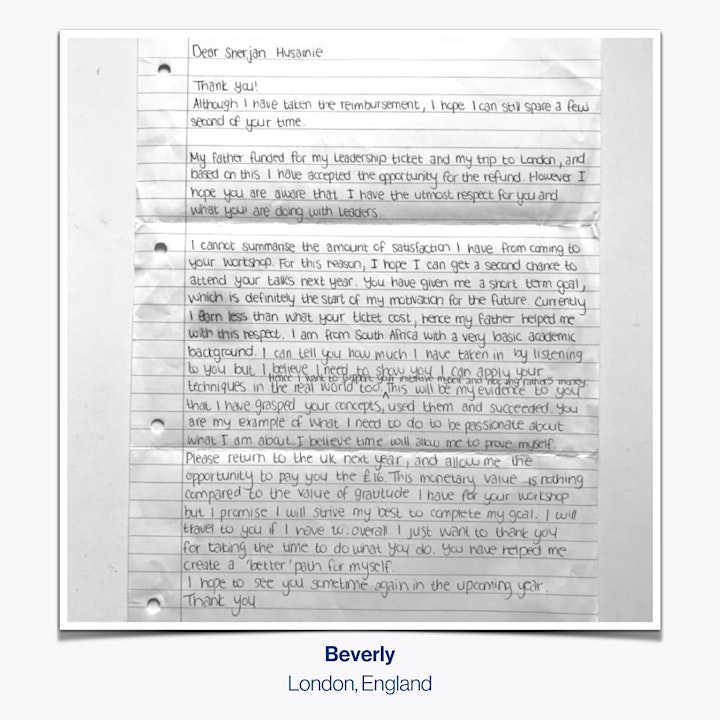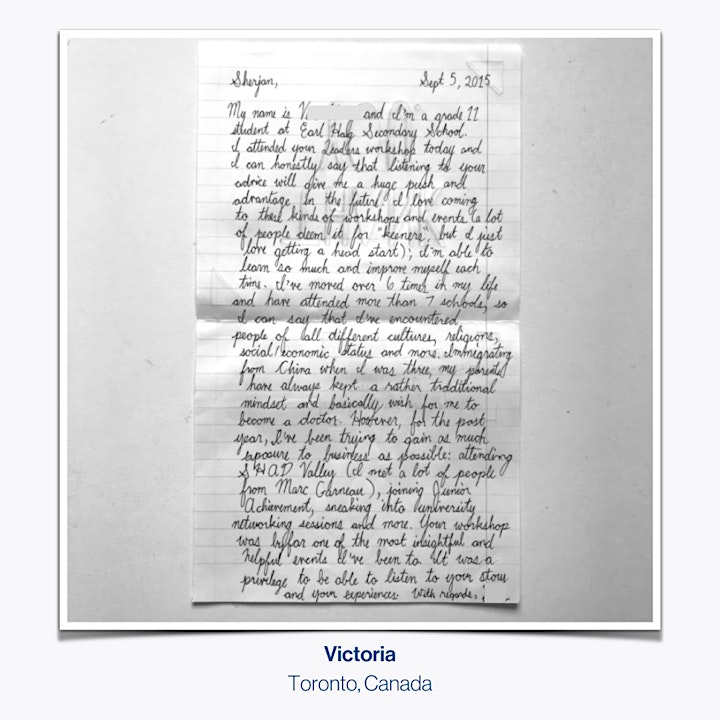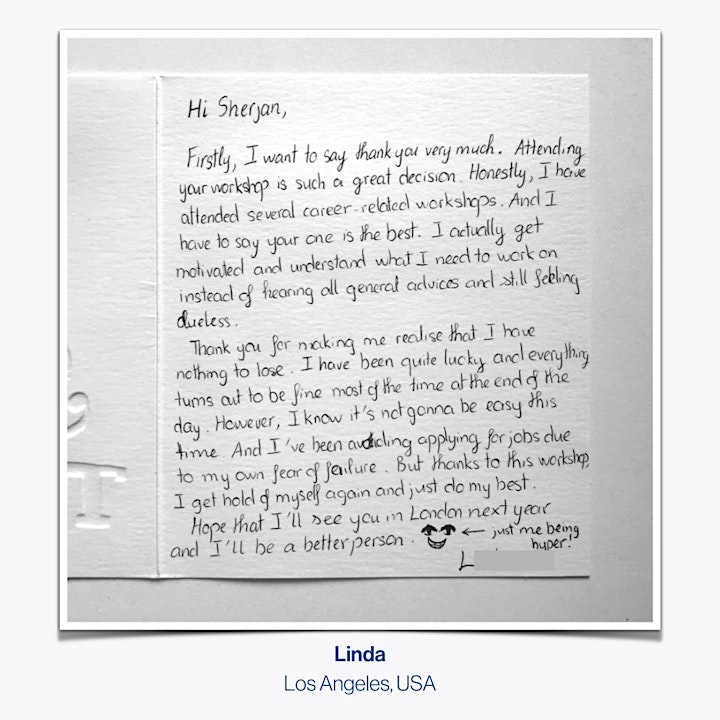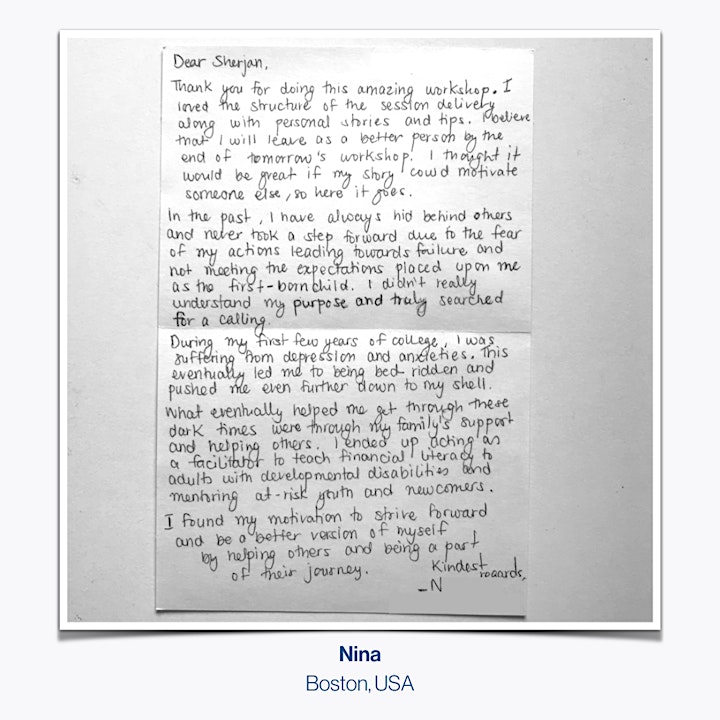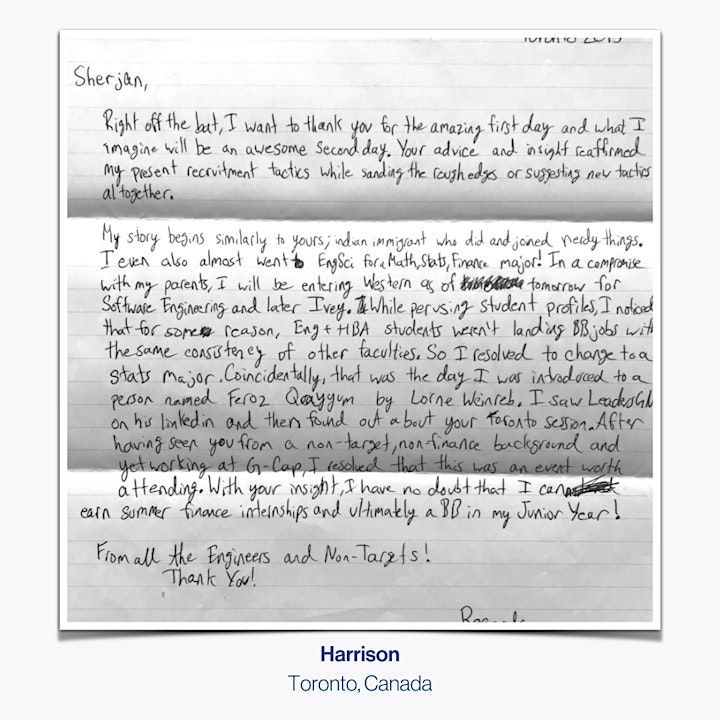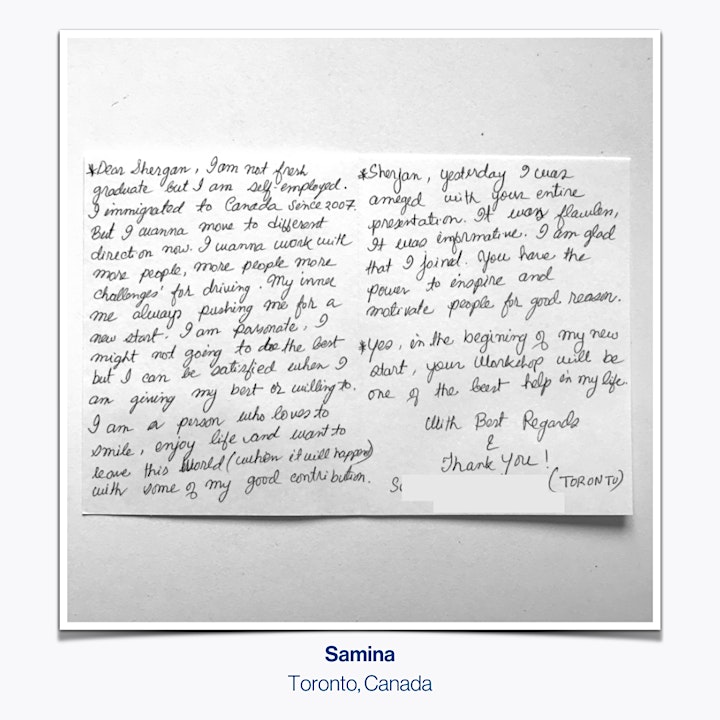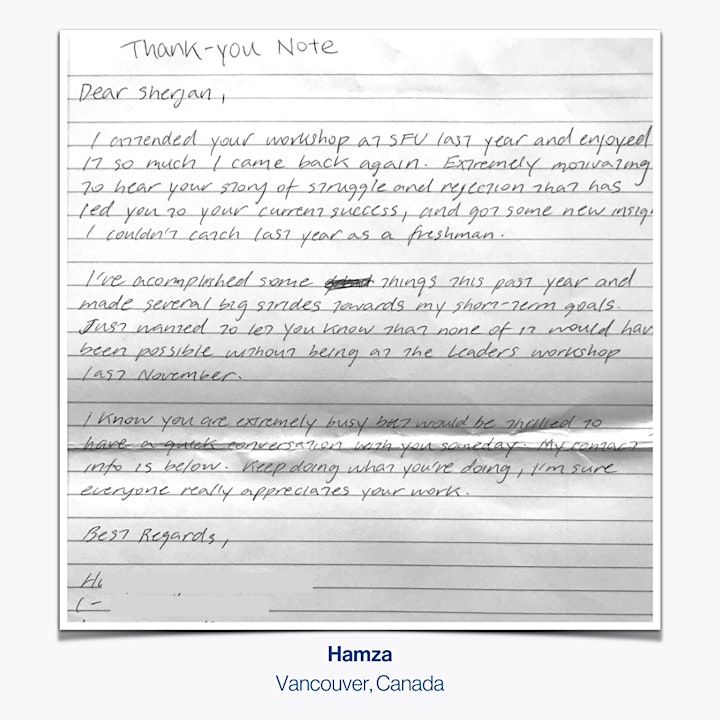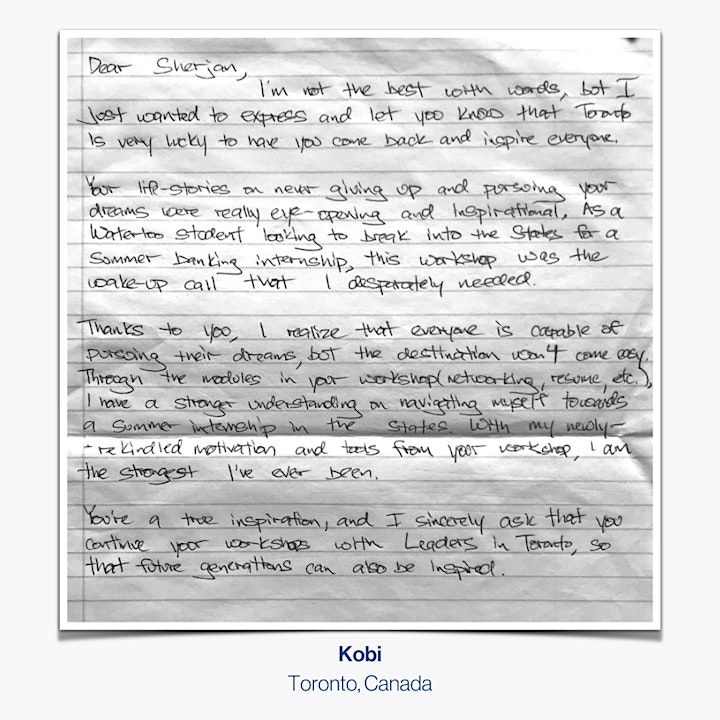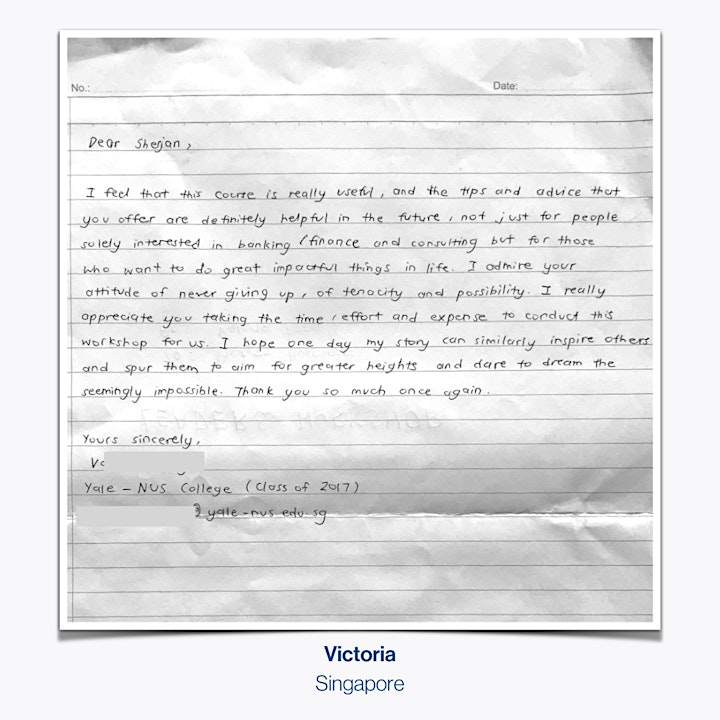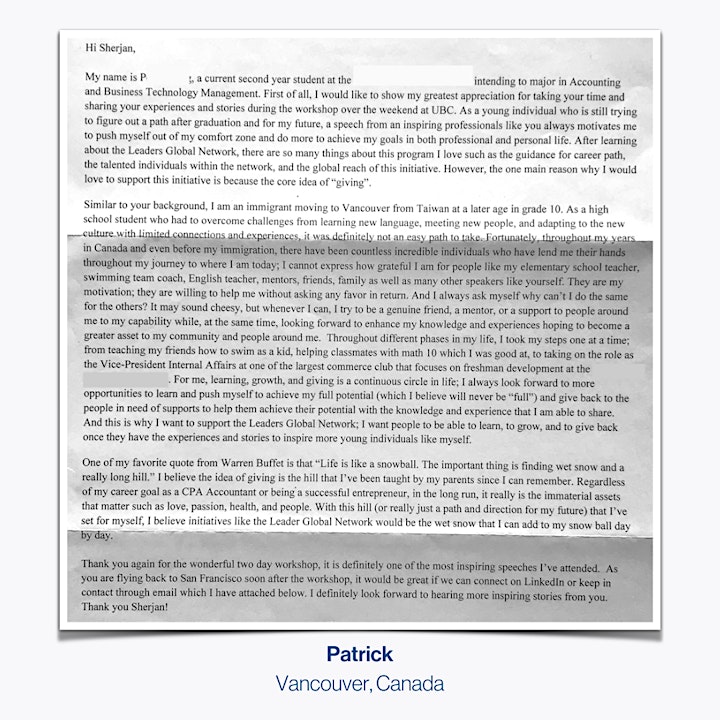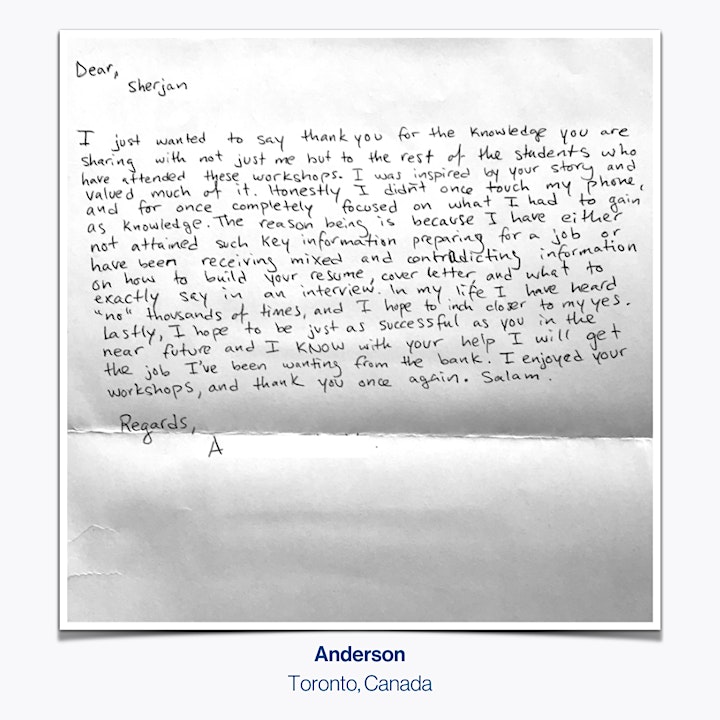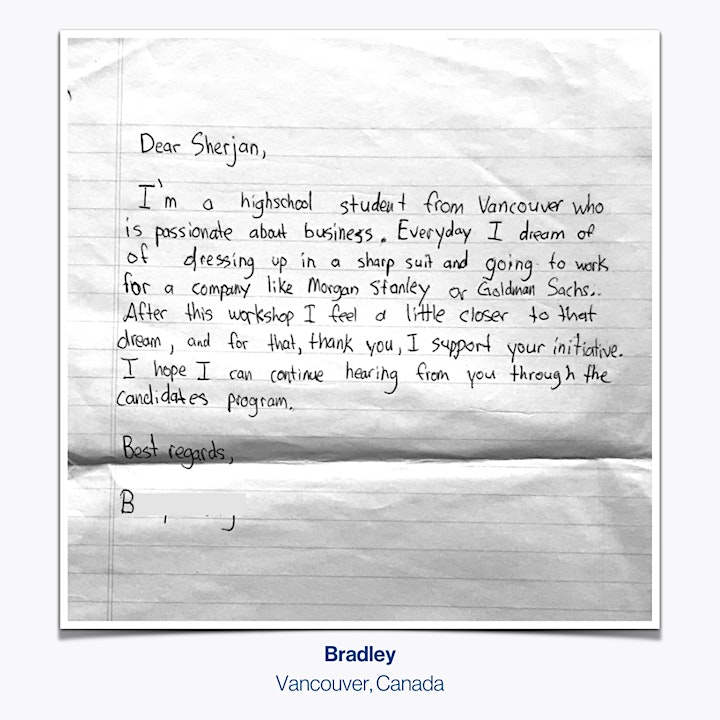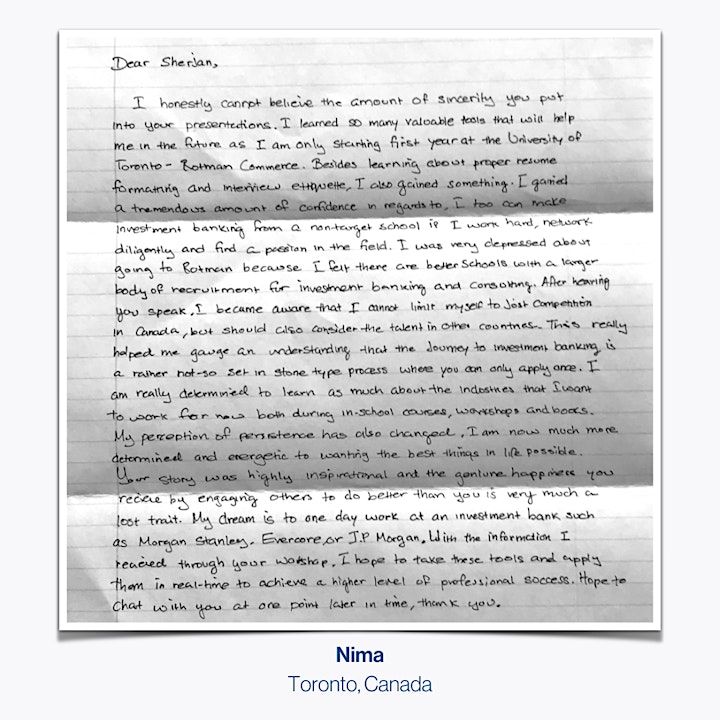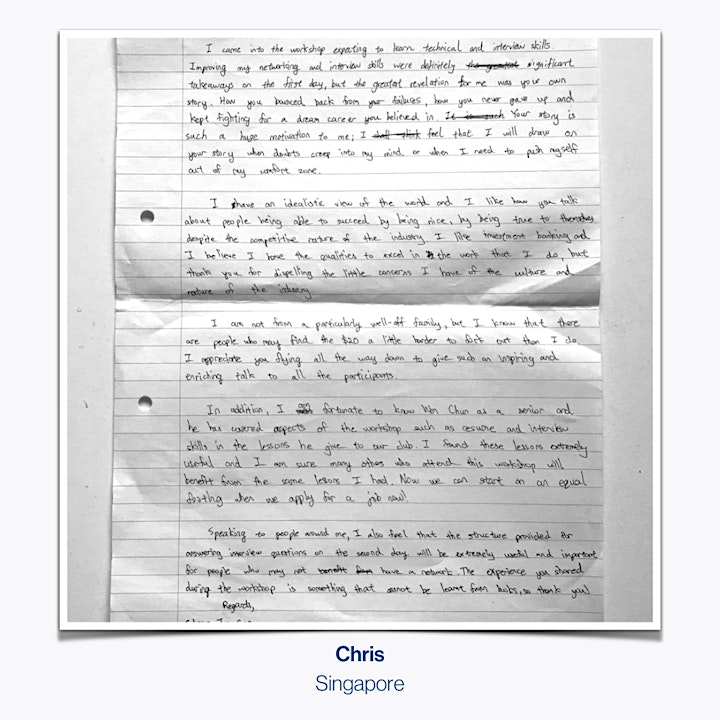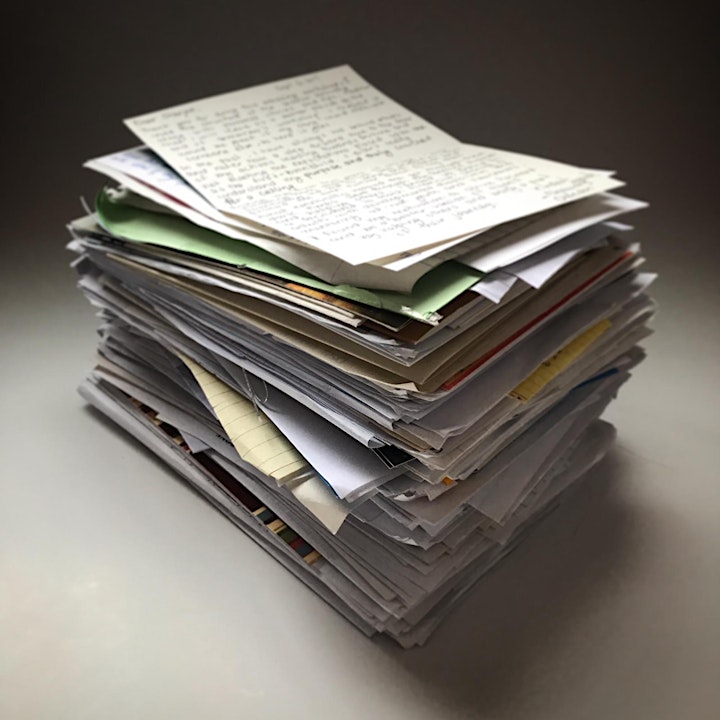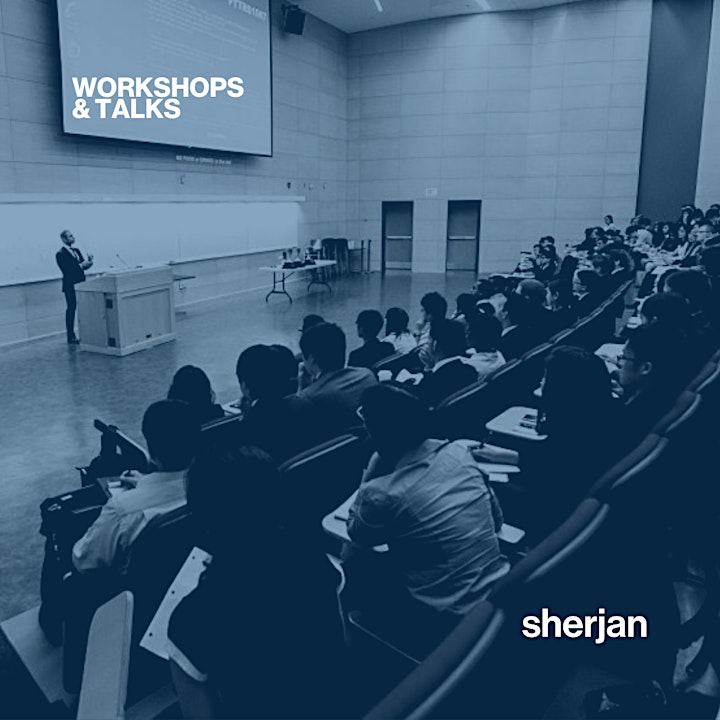 Date and time
Location
Refund policy
Organizer of Breaking into Investment Banking, Management Consulting, and Accounting
My name is Sherjan Husainie and I am a former Vice President of Investment Banking at Morgan Stanley and the founder of sherjan.com. I have taught and motivated over 20,000 students globally and am passionate about helping a million more achieve their career dreams.
I immigrated to Canada from Pakistan in 2000, had a 3.0 GPA in college, went to a non-target school, and faced some of the same bottlenecks and pressures as you might be facing today in your career path and life in general. But, through persistent hard work, staying long-term greedy, and with a ton of luck, I was able to reach my career goals and dreams in multiple fields: from being an Analyst, Associate, and Vice President at Morgan Stanley in Investment Banking, to joining Google and helping the firm invest globally.
If I could do it, I know there are millions of others who could use a mentor like myself and do even better than me. This is why I teach these courses: actionable career and life advice from someone not too different from yourself.