Breaking the COVID-19 pandemic stigma: Addressing Anti-Asian Racism
About this event
Anti-Asian racism and discrimination is not a new phenomenon. Though often masked, for too many Asian communities in Canada, anti-Asian racism is a daily lived reality. It has deep social, political and institutional roots in Canada's history. However, since the outbreak of the COVID-19 pandemic, there has been an increase in anti-Asian racism in Canada which has affected the health, well-being and safety of the Asian-Canadian community and people of Asian descent.
Various reports suggest that the Asian community in Canada and across the world have been living in fear since the COVID-19 pandemic began, mainly due to the aftermath of racism and violence that ensued during the pandemic. Increases in racist rhetoric have coincided with increases in racist attacks, and ultimately, Asians and people of Asian descent around the world have been subjected to attacks and beatings, violent bullying, threats, racist abuse, and discrimination that appear to be linked to the pandemic.
Data from Statistics Canada released in July 2020 suggests that Canadians with Asian backgrounds were more likely to report increased racial or ethnic harassment during the pandemic than the rest of the population. The largest increase was seen among people of Chinese, Korean and Southeast Asian descent.
Recent research from the University of Toronto also shows that reports of anti-Asian discriminatory incidents have more than tripled over the last year. The Fight COVID Racism, a website platform dedicated to tracking and reporting anti-Asian racism and xenophobia in Canada has so far reported over 1,000 incidents. While headlines of more displays of violence and murder have been more prominent in the United States, the Toronto Chapter of the Chinese Canadian National Council reports that British Columbia has had a higher per capita average of anti-Asian attacks than in the United States since the pandemic began.
In Canada, anti-Asian racism refers to historical and ongoing discrimination, negative stereotyping, and injustice experienced by peoples of Asian descent, based on others' assumptions about their ethnicity and nationality. These racist behaviours lead to social, economic, political and cultural marginalization, disadvantage and unequal treatment to people of Asian descent. While the term Asian encompasses a wide range of identities, their experiences of anti-Asian racism are quite varied too, with some constantly being perceived to be a threat, some face gendered exotification and violence, some are more likely to be subjected to online hate and racist portrayals in the media, while others face Islamophobia and other forms of religious-based discrimination.
These acts run counter to the values and spirit of a diverse, interconnected and inclusive Canada and it is a collective responsibility to Canadians and Canadian residents to combat all systemic racism against the Asian communities and other racialized groups too.
Join us on June 29 to reflect on the experiences of racism in the Asian community, to share perspectives and discuss how all Canadians and Canadian residents can come together to fight anti-Asian racism. This candid conversation on anti-Asian racism in the COVID-19 pandemic is crucial to confront anti-Asian racism and tackle the ongoing racial injustices and violence. It is also vital in working towards eradicating racial discrimination and developing bold and concrete actions that can break the stigmatization of Asian Canadians and counter the misinformation and racist beliefs related to the fact that the novel coronavirus first emerged in China, which has been behind the surge in attacks on Asian Canadians. Together, we can #StopAsianHate and build an even better and consciously more inclusive Canada where everyone is able to participate and contribute fully to Canada's social and economic development.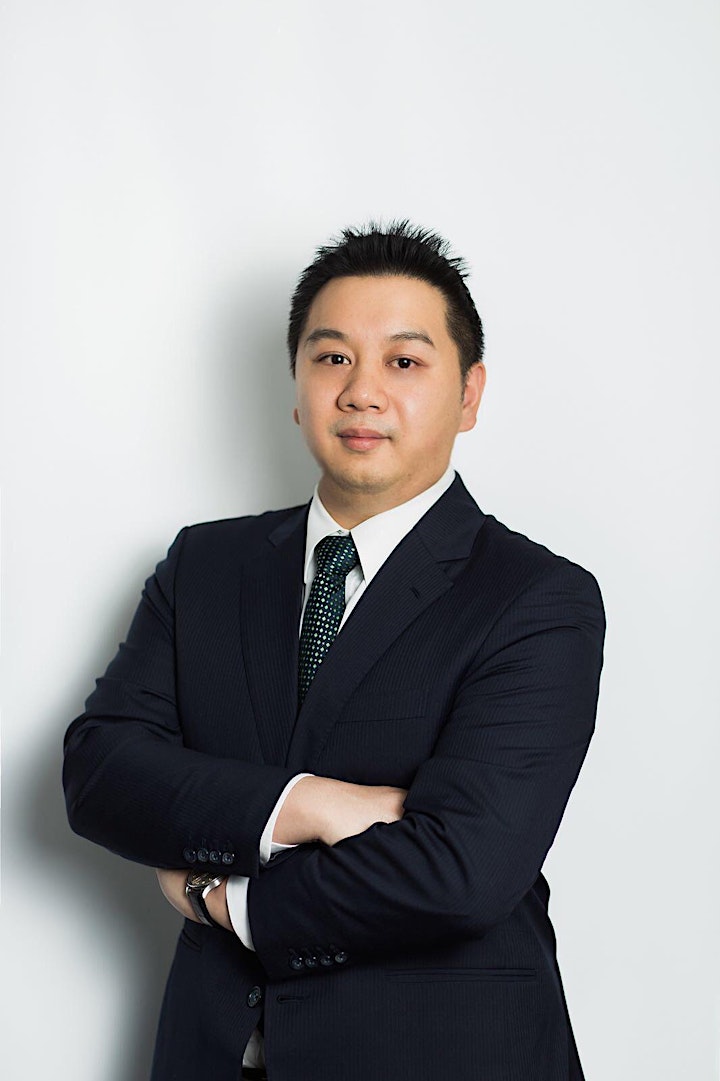 Victor Tung is the U.S. Chief Technology and Operations Officer (U.S. CTOO) and Chief Operating Officer, Technology and Operations (COO T&O) for BMO Financial Group. He leads a global team that is responsible for transformation and integration across Technology and Operations. His mandate also includes the development and implementation of technology solutions for the bank's corporate and international banking areas.
In Victor's capacity as U.S. Chief Technology and Operations Officer, he is responsible for the strategic and operational governance processes of the U.S. T&O organization and ensuring that it is consistent with Enterprise direction. Further, he is responsible to ensure that the U.S. T&O organization operates in alignment with the U.S. Governance model.
Previously, Victor was Chief Information Officer, Corporate and International, Technology and Operations for the bank.
Victor is a graduate of the Rotman Executive Masters of Business Administration program, holds an Honours Business Administration degree from the University of Toronto Scarborough, has a Certificate in Human Resource Management from Woodsworth College, and earned his Global Professional Master of Laws from the University of Toronto's Faculty of Law in 2015.
Victor joined BMO Financial Group in 2012 as the Business Manager for Technology responsible for strategy, planning and the execution of technology initiatives. He was Chief Information Officer, Corporate and International Technology before his current executive appointment responsible for the technology solutions delivery for Human Resources, Marketing, Legal, Compliance, Procurement, Anti-Money Laundering, Corporate and International Technology.
Victor is well known as a respected thought leader in the technology industry and has been recognized as one of Canada's Top 40 Under 40. He is a member of AT&T's Global Advisory Council, sits on Coupa Technology's Executive Advisory Board and is a member of the Canadian Financial Services Cyber Security Governance Council.
As an advocate for continuous learning, Victor established the Victor Tung Scholarship which is awarded annually to a student in the Master of Management Analytics program at the Rotman School of Management. He also sits on two non-profit boards; Skills for Change, which supports new immigrants, and Ascend Canada, whose focus is on developing and enhancing Pan-Asian talent.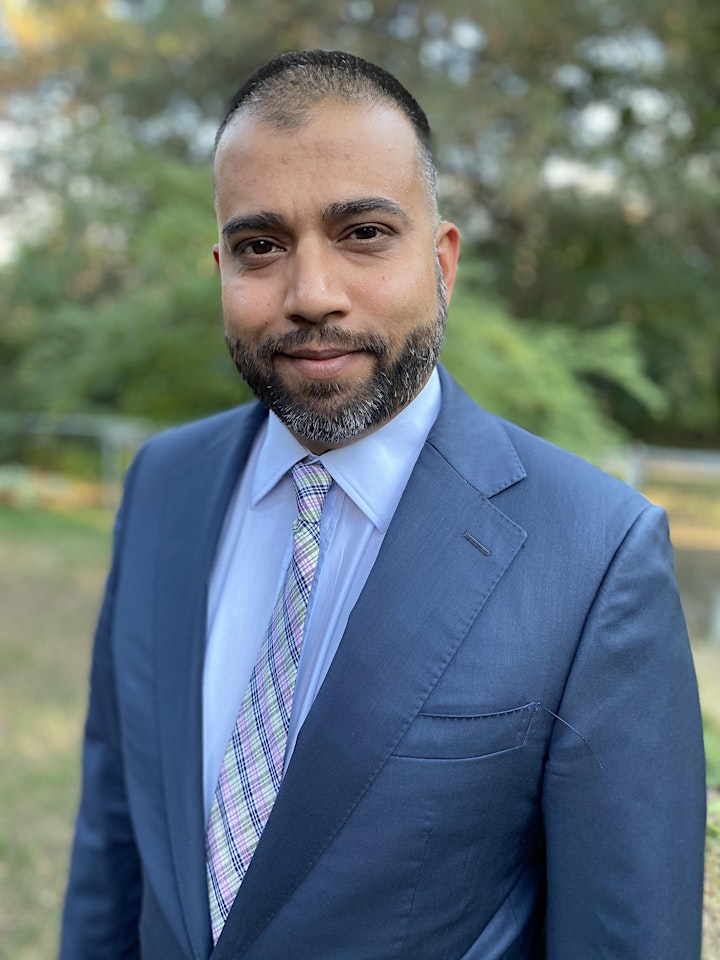 Mohammed Hashim is the Executive Director of the Canadian Race Relations Foundation and a founding advisor of the Canadian Anti-Hate Network. He also sits on the Board of Trustees of the United Way of Greater Toronto.
Mr. Hashim has worked as a labour organizer and human rights advocate for over a decade, dedicating his career to supporting equity, inclusion, and empowering communities.
As a senior organizer with the Toronto and York Region Labour Council, Mr. Hashim advocated many anti-racism initiatives, as well as other issues. He is dedicated to developing public policy that addresses systemic discrimination, and has created opportunities for marginalized communities through fellowships and community benefits agreements.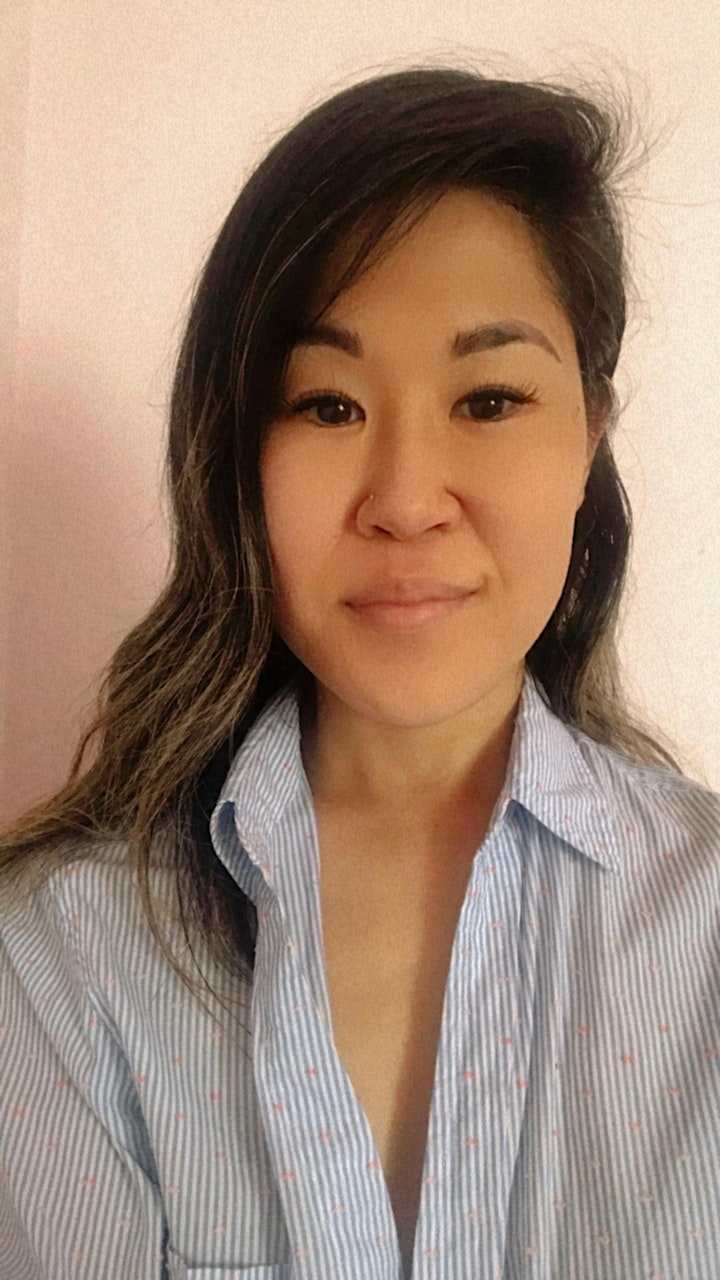 Julie Kim is the founder of Go Be Safe, a grassroots organization focused on ride shares and helping to pay cab fares for Asian/Pacific Islander communities in Toronto & Vancouver.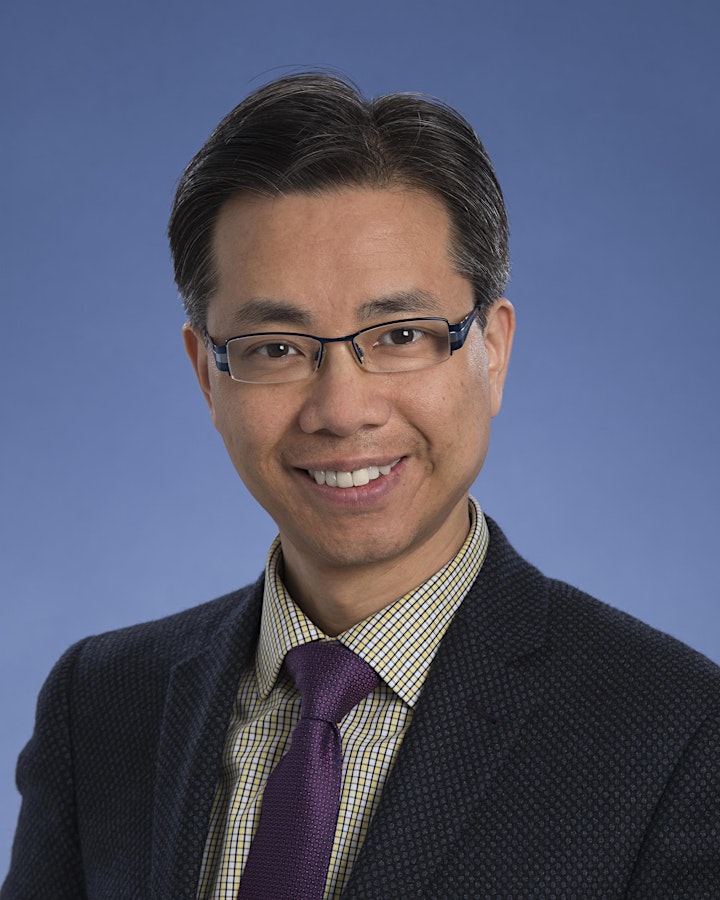 Dr. Kenneth Fung 馮溥倫醫生 is Staff Psychiatrist and Clinical Director of the Asian Initiative in Mental Health Program at the Toronto Western Hospital, University Health Network and Associate Professor with the Department of Psychiatry, University of Toronto (多倫多西區醫院亞裔人士精神健康計劃的主診精神科醫生及臨床主任). His research, teaching, and clinical interest include both cultural psychiatry and psychotherapy, especially Acceptance and Commitment Therapy (ACT), CBT, and mindfulness. He conducts research in stigma, resilience, mental health promotion, and immigrant and refugee mental health. He is psychiatric consultant to the Hong Fook Mental Health Association and Mon Sheong Scarborough Long-Term Care Centre. He is the immediate past President of the Society of the Study of Psychiatry and Culture and Past Chair of the Transcultural Section of the Canadian Psychiatric Association. He is the past Chair and current Historian of the Federation of Chinese American and Chinese Canadian Medical Societies. He is the past Chair of the Ontario Chapter of the Association of Contextual Behavioral Science (ACBS). He is a Distinguished Fellow of the Canadian Psychiatric Association, Fellow of the American Psychiatric Association, and Fellow of Association of Contextual Behavioral Science (ACBS). He has received numerous awards including the 2015 Social Responsibility Award from the University of Toronto Faculty of Medicine; the 2016 American Psychiatric Association Foundation Award for Advancing Minority Health; the 2017 College of Physicians and Surgeons of Ontario Council Award; the 2018 Psychotherapy Award for Academic Excellence from University of Toronto; and the 2020 Colin Woolf Award For Sustained Excellence in Teaching; and the Canada 150 Medal.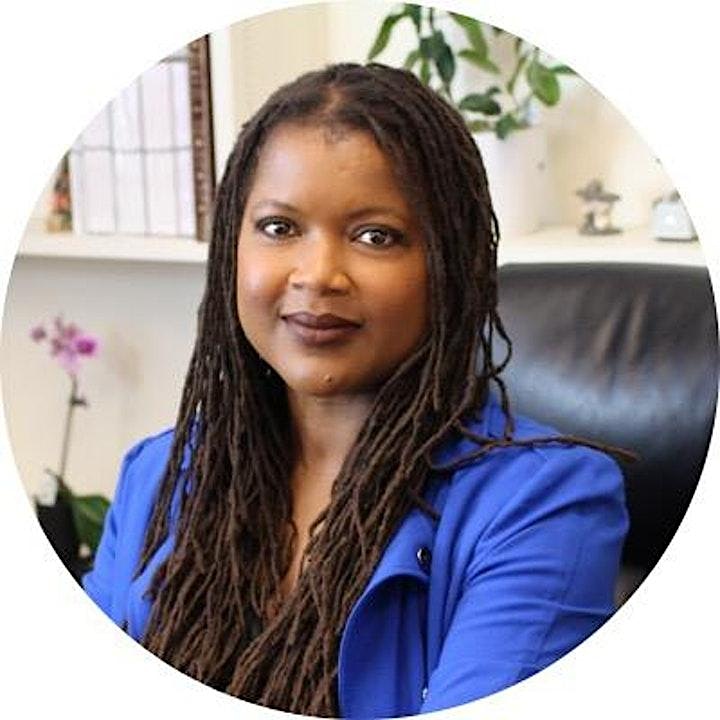 Surranna Sandy is the Chief Executive Officer of Skills for Change (SfC), a registered charity and nonprofit multi-service agency in Toronto, Ontario serving 14,000 Immigrants and Refugees annually. Prior to becoming the CEO of SfC, Surranna enjoyed a successful career as President and Founder of Surcorp Group, a Career Management firm with offices in Toronto and Ottawa. Having the first-hand perspective of an Immigrant in a new country, Surranna found her calling in advocating for and advancing the needs of immigrants and refugees as a volunteer and board member in the settlement sector.
In 2012, Surranna elected to resign from her firm and accept the invitation to serve as Skills for Change's CEO, turning her advocacy of ensuring that Immigrant and Refugee have a fair chance to realize and fulfill their potential into her life's vocation. Under her leadership, Skills for Change has grown from 5 locations in GTA to 10 locations in GTA and Southwestern Ontario serving over 15,000 clients per year. Surranna has led Skills for Change in expanding its programs and services from serving primarily internationally educated professionals to also serving Immigrant Women, Youth, Entrepreneurs and Seniors.
Surranna has a Master of Arts in Leadership and Management from Anglia Ruskin University, an MBA in Human Resources Management from the University of Wales, an Hons Bachelor of Arts in Leadership and Management from Northumbria University, a Diploma in Human Resources Management, and a Certificate in HR Management.
Surranna was awarded the Government of Canada's Canada 150 Outstanding Neighbour award. This award is in recognition of her community service, as CEO of Skills for Change.
She is Chair of the Board of Directors of the Toronto Workforce Innovation Group and is a Board Member of First Work, Ontario's Youth Employment Assistant Centers. She is a member of the Advisory Committee of the Ontario Nonprofit Network's Decent Work for Women project and serves as Steering Committee Member for the Consortium of Agencies Serving Immigrants.She is a member of the City of Toronto's Partnership & Accountability Circle ("PAC") for The Toronto Action Plan to Confront Anti-black Racism.
Organizer of Breaking the COVID-19 pandemic stigma: Addressing Anti-Asian Racism
Skills for Change is a registered Charity offering government funded programs and services (employment, entrepreneurship, settlement, language training and social services) at multiple locations in the GTA.  In addition to funded initiatives SfC offers affordable professional development courses, conferences, and free workshops in a community setting that's respectful of diversity and inclusion.
For more information, visit
http://www.skillsforchange.org/
or call us at 416.658.3101 x0