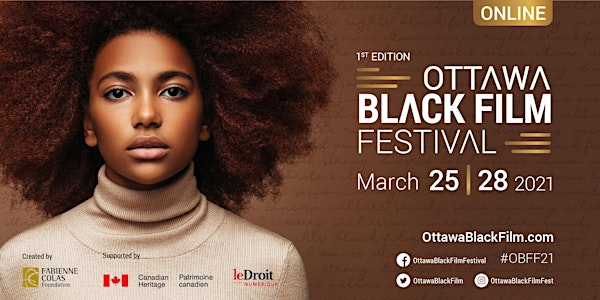 "Breaking the Silence" Overcoming Mental Illness in the Black Community
OBFF BLACK MARKET - "Breaking the Silence" Overcoming Mental Illness in the Black Community
About this event
Misconceptions around what mental illness means and barriers such as the lack of cultural awareness and responsiveness in the health care and mental health workforce are only a few reasons to blame for the longtime struggle and silence of the Black community.
Depression, anxiety and other disorders become challenging and difficult for Black people to deal with, not forgetting the significant roles race and racism play in contributing to an increase in our vulnerability to mental health distress and reluctance to seek treatment. This discussion will address all these critical issues.
Moderator: Suzanne Obiorah - Director for Gender and Race Equity, Inclusion, Indigenous Relations, and Social Development, City of Ottawa
Suzanne has worked in health and social services for 18 years. Prior to joining the City of Ottawa, Suzanne was the Director of Primary Care and Regional Programs with Somerset West Community Health Centre. A strong advocate for culturally responsive mental health supports in the Black community, Suzanne is also the co-founder of the Ottawa Black Mental Health Coalition
Panelists:
Marie Philippe Remy - Founder, Fabiola's Addiction and Mental Health Awareness and Support (FAMHAS) Foundation
Marie Remy is the founder and President of FAMHAS Foundation, a Federally registered nonprofit organization that focuses on black mental health. Marie sits at multiple health advisory boards advocating for the black community within the health care system. She was one of the recipients of this year's Black History Ottawa Community Builder award."
Warren Clarke - Ph.D. Candidate in Sociology, Carleton University
Warren Has organized a number of events about mental health issues with a focus on Black males, including his Barbershop Talk Series.
Kahmaria Pingue - SNAP Child & Family Worker
Kahmaria is a Child and Family worker with the Somali Centre for Family Services SNAP Program and on the Board Directors of Parents for Diversity. She is the Founder/ Artistic Director of Onyxstasia African Diaspora Productions, which specializes in Afrocentric fashions, African-Inspired storytelling and West African dance. Kahmaria is an Ontario College of Teachers (OCT) certified teacher, who holds a BA in Psychology, (University of Saskatchewan, 2013), a BA.Ed (University of Ottawa, 2014), and a M.A. Ed. (University of Ottawa, 2018)
Dr.Helen Ofosu - HR Consultant & Career Coach
Dr. Helen Ofosu has 20 years of experience using Work and Business Psychology in the private sector, the federal government, and non-profit sectors. Dr. Ofosu brings her unique and practical experience to her HR consultations, career coaching, leadership development, executive coaching, and group coaching.
The inaugural Ottawa Black Film Festival, founded by the Fabienne Colas Foundation and Supported by Canadian Heritage will run from March 25 to 28, 2021.
Get your Pass: www.OttawaBlackFilm.com