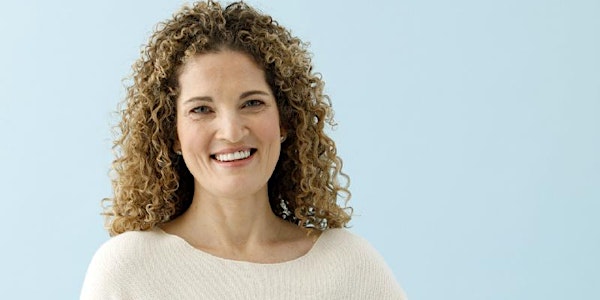 Breaking Up with Sugar: Book Discussion with Molly Carmel and Lauren Bongio...
Location
lululemon Soho Broadway
520 Broadway
New York, New York 10012
Description
Struggling with controlling your sugar cravings? Getting angry, upset, discouraged after you've gone on a binge? Feeling like you may have an unhealthy relationship with Sugar? You're not alone.
We all know that Sugar is bad for us, and yet, it still continues to be our go-to in times of stress, joy, sadness, and celebration. For many of us, that's not a function of a moral weakness, but rather an emotional and physical addiction. It's a function of a toxic relationship with a harmful substance that is causing pain, weight gain, shame, and self-hate. There's a solution.
Join Molly Carmel, author of the groundbreaking book, Breaking Up with Sugar**, and Diabetic Health Coach and Lululemon ambassador Lauren Bongiorno for an interactive and dynamic discussion on Breaking Up with Sugar - right in time for the New Year! You'll have an opportunity to ask questions, gain clarity and set your 2020 off on the best course possible!
Breaking Up with Sugar explains the science behind the most addictive legal substance on the market—sugar—one that creates physical, neurological, and hormonal changes that often make moderation impossible. It also offers a way for readers to break the habit and turn their lives around through a program created by a trained specialist and someone who has been in the weeds of sugar addiction.
Let's help set you free from the weight that has crept up from day, week, or year-long binges and moments of weakness. A divorce from sugar and dieting will add energy to your life, improve your health and relationships, and turn that light inside from dim to bright.
Sugar addiction comes in all shapes and sizes, in all stories, in all bodies. Let's get you set up for success in creating a new relationship with food and with yourself!
**Book included with ticket price.
About Molly:
Molly Carmel, LCSW-R is an addictions and eating disorder therapist and the founder of The Beacon, in NYC. Molly is fiercely devoted to helping you break free of your destructive relationship with food and dieting. A powerhouse speaker best known for her irreverent, "straight talk no chaser" attitude – it's been said that she punches as hard as she hugs.
Molly has made it her life's mission to help people find a sustainable solution to the battle of obesity and related eating disorders. After battling an eating disorder for over 20 years and finding no solution in available treatment, she began her professional path and has never looked back. In addition to her extensive training in Substance Use and Eating Disorders, Molly is intensively trained in and has an undying love for Dialectical Behavioral Therapy. She is also a trained shaman, Reiki healer and certified Tibetan bowl singing practitioner.
Molly's work has been featured on The Today Show, The Dr. Oz Show, Dateline NBC, Anderson Cooper 360, and Extreme Makeover as well as in People Magazine and the Los Angeles Times.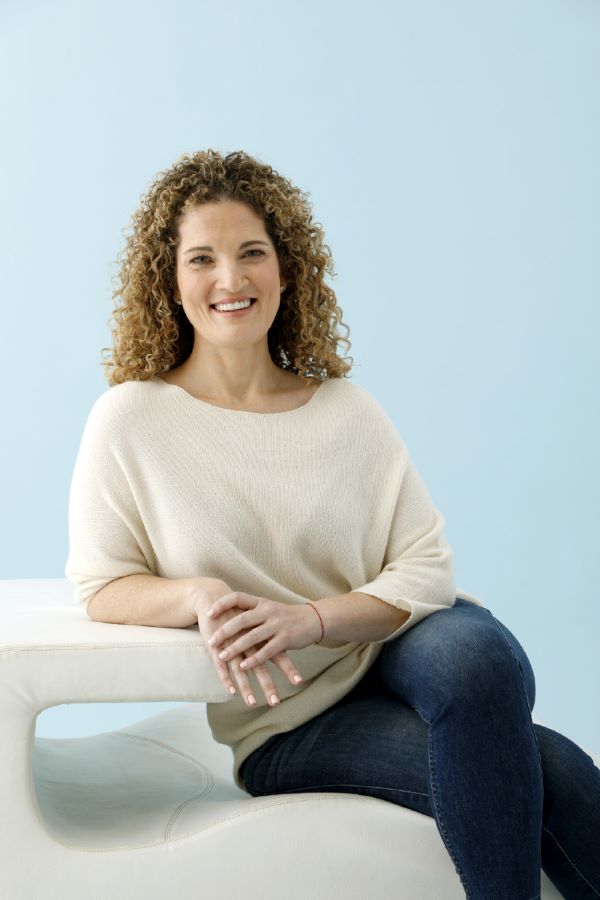 When I was 19 and home from school on Christmas break, I walked into my endocrinologist's office and they told me something jaw dropping.
The news? My A1C was a 5.7- the best it had ever been since being diagnosed at 7. When the doctor told me, my mom hugged me with the biggest smile on her face and my endocrinologist started bragging to the nurse how much of a "star" diabetic example I was.
While this celebratory moment was going down between the nurse, my endocrinologist and my mom, I couldn't help but feel so defeated. I know, not what you'd expect to hear. On paper I was healthy, but deep down inside I didn't feel that way...
When everyone around you keeps telling you how strong and amazing you are, but the way you feel doesn't match up, you feel like a fraud and like you're letting them down. This shouldn't have been the case. But it's how I felt.
In college I wanted to lose weight, stabilize my blood sugars, and feel more in control of my diabetes. But I went down the path of restriction and obsession which ultimately got me a near perfect A1C but left me with a horrible relationship with food, an unsustainably restrictive lifestyle, and feeling less in control of my life then ever before.
In short, here's what I learned at that time of my life about diabetes management: if you're interested in eating every meal at home, saying no to the movies with friends because you know the popcorn will be too tempting, restricting carbs, spending every 30 seconds checking your blood sugar, and scheduling your life around cardio machines in FEAR of not being enough, striving for perfection, and proving your worth to others, then
you too
can have a perfect A1C.
I realized at my rock bottom ( after losing my menstrual cycle for almost 5 years from putting so much stress on my body) that seeing the endocrinologist every 3-6 months and depending on her for a "one stop diabetes shop" wasn't going to help me holistically move into the life I wanted: having more peace of mind, confidence in myself, stronger mentally and physically, more energized empowered, a good friend/daughter/ girlfriend, and simply the best, kick ass version of myself...
I eventually found that the answer was in unraveling my old habits in what I was thinking and doing, looking inwards at what did/ did not serve me, and building a new, stronger relationship with myself, my diabetes, exercise, food, stress...everything.
I understand how it feels to be frustrated by lack of results and trying to figure out what the "right answer" is to feeling your best balanced self is.Trust me, I've tried it all, I get it. But the truth is, when you prioritize your self care mentally, emotionally, and physically, you don't have to choose between freedom and good blood sugars. You can have both.
This brings us to where we are today….which for me, was totally unplanned.
I was supposed to go to law school just like my dad ( my younger sister Dana is now his retirement plan!) I wanted to fight to improve our food and health care system. But I decided to become a health coach instead. I made a last minute switch because I realized I didn't want to fight for years and years to create change.I wanted to empower and guide others to see a better way of doing things for themselves. Specifically, I wanted to help type 1 diabetics just like me who felt like they are fighting an uphill battle and frustrated by not getting the results they wanted, and needed.
I wanted them to feel the freedom I've felt physically, mentally, and emotionally, removing the burden so they too could enjoy life without diabetes getting in the way.