Multiple Dates
Breakthrough Leadership for Transition: Introductory Webinar
About this Event
Breakthrough leaders challenge the rules of yesterday and build new relationships and practices to build a sustainable future.
Are you a breakthrough leader?
Join us on this invite-only webinar for leaders who are prepared to galvanize and enact solutions for positive action, and take an unprecedented opportunity to leverage ecological, social and economic imperatives in positive ways.
Facilitated by Dr Alexandra Stubbings, Managing Director & Founder, Talik & Co.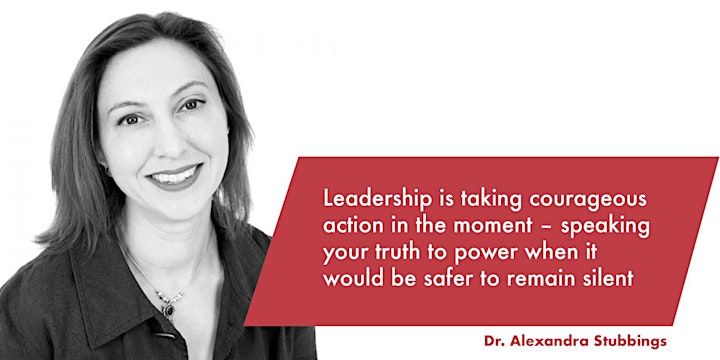 Dr Stubbings consults, researches and speaks globally on purpose-led strategy, leadership and culture change. She specialises in coaching Boards and senior leaders to deeply examine their context, develop their organisation's social purpose and bring it to life in strategy and culture. She has worked in over 30 countries with businesses, governments, civil society organisations and networks, often facilitating dialogue and learning between them. (read more)
Register today and take the first step in a year-long journey that will advance your leadership practice, including seminars, coaching, team programming and more.
Read the Breakthrough Leadership Transition brochure for more information.
You'll join a groundbreaking facilitated experience to ask new questions, build new relationships, and enhance your capacity to to drive and manage the changes the future may hold.