Description
Are you trying to change something in your life?
Are you looking to increase your profits?
Do you want to get married or secure a spouse?
Do you want more time to do the things you enjoy?

Well stop asking questions and start doing with the tips and tricks offered by our professionals

* Learn how to use social media effectively through videos
* Learn the steps of branding needed to maximize sales
*Learn how to use affirmations effectively
* Learn how children in business run their business's while balancing youth
*Learn how parents keep their kids safe as they interact with others
*Learn how to effective manage the rollercoaster of life
*Learn how to double your revenue in no time

Breakthrough to success well hearing how these incredible individuals broke through their routine and found the success they dreamed of!

Wondering what the schedule looks like so you can see just a couple people or topics?
12-2 Kidpreneurs & Shawn Shewchuk
* Learn how to engage your kids in their business
* Learn how to keep them safe
*Learn how to balance their childhood
*Learn how to maximize your results and increase income
* Learn how to create a plan for your business
2-3 Cherelle, Marissa, Joos
* Learn how to stay healthy while on the go
* Learn how to operate a succesful funnel
* Learn how to engage your business to benefit charities you love
3-4 Odion, Fong, & Maria
*Learn how to use affirmations effectively
* Learn the overlooked steps of branding
*Learn how to control the wave of emotions associated with being an entreprenuer
* Get exposure to business stresses that are normally not talked about
4-5 Kelly &Jesse
* Learn about leaving your comfort zone
*Learn how to overcome the challenges of industries dominated by the other sex
* Learn about the challenges of being transgender in the workplace
* Learn how to effectively use social media to engage consumers
*Learn the common mistakes made on social media by business's


Featured Speakers:

Shawn Shewchuk - The #1 Results Coach in the Country

When many of North America's high achievers seek a strategic expert to assist them in the achievement and acceleration their results, they typically seek out or are introduced to Shawn Shewchuk. Shawn Shewchuk is committed to studying, understanding and helping others achieve more, in less time. If you want to better your life, your career or business, and of course your results, you need to meet Shawn.
Shawn Shewchuk is the authority on Results!
http://changeyourresults.com/
Odion Welch - Distressed to Impress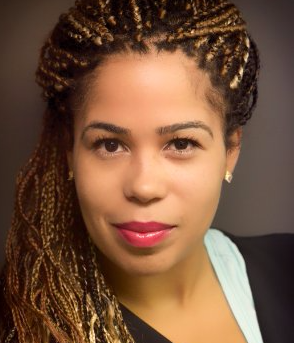 Best Selling Author of Breakthrough
A best selling author of breakthrough. A book designed to help us break through our personal struggles and see that we are not alone. She came from poverty, fear, financial disaster and negative relationships knowing nothing but depression to now inspiring us with her impression. Working with other to make herself and them her a household name. She works through empower woman to overcome the struggles we are all going through together whether it be family, finance, or love.
Please welcome the unstoppable girl with multiple designations, balance, poise and more to empower us and unlock our inner dreams.
www.odionwelch.com
Jesse Syzmanski - Modern Muse Media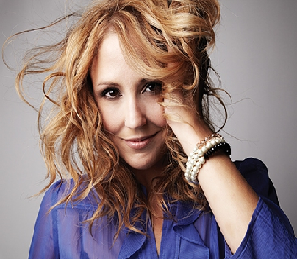 Jesse's career path has included executive producing and launching several television series, including her latest web series, "Life of a Producer." Her achievements led to a cover feature in Avenue Magazine's "Top 40 Under 40," and being twice nominated for the Mayor's Celebration of the Arts Award for Excellence in Artistic Management. Jesse dedicates time to sit on the board of Women in Film and Television Alberta (WIFTA) as Vice President, and is a member of AMPIA and CMPA.
www.modernmusemedia.com
Marissa Loewen - Pop Up Shop Extradionnare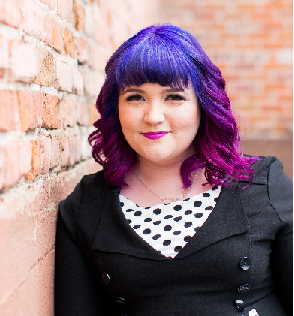 Marissa Loewen is a community catalyst, idea curator & transformational business coach for entrepreneurs, leaders & change makers. Owner of On the Spot Pop Ups, a temporary retail shop & art gallery, Marissa merges local economies with global market strategies.
With private coaching & her innovative group program, The Rich Pitch, Marissa works with clients to confidently develop abundant pricing strategies, diverse income streams and irresistible sales pitches. She encourages her clients to create the rules when it comes to building thriving, resilient businesses.
She is also the founder of The Fear Force, a powerful matrix to access the intuition in fear to propel clients toward their best life & business.
Other Speakers Include:
KIDPRENEURS!
There identity of our awesome kidprenuers will be announced shortly. This panel interview will reach out to local kids who are trendsetters in their small business. This mini bosses are aged 10-18 however can not be stopped. Why do I say this? Because one has been asked to speak on an upcoming Ted Talks and he is TEN!
Fong Chua - Real Estate and Branding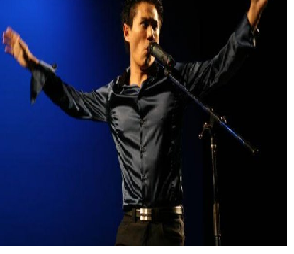 Kelly Wheadon - Business as a Transgender