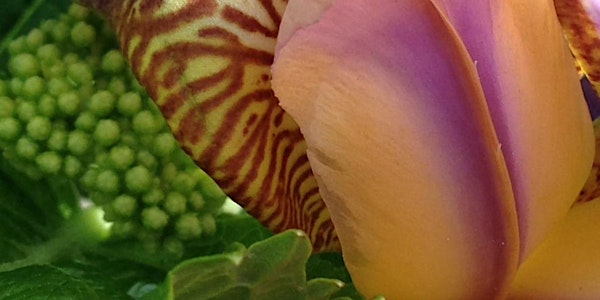 Breath, Emotion & Creative Flow
By Mercedes Baines (RCC, CCC, CAC) Psychotherapist, Theatre Artist, Writer & Facilitator &
Date and time
Fri, Oct 23, 2015 6:30 PM - 8:30 PM PDT
Location
Vital Health Kitsilano 1855 West 4th Avenue Vancouver, BC V6J 1M4 Canada
Description
Want to deepen your communication skills & express yourself with greater authenticity?
Want to make better decisions in your life & experience life more fully?
Are you intrigued to try a creative solution…?
Then this IS the workshop for you!
Under the direction of Psychotherapist and Theatre Artist, Mercedes Baines, this workshop is a fun, experiential, hands-on, on- your- feet EXPERIENCE. Through breathwork, relaxation, visualization, writing & embodied movement you will engage more deeply with how your body communicates to you through your emotions.
This work shop is experiential. Please wear clothes that allow for movement. Be prepared to sit on the floor & work in bare or sock feet.
About the organizer
Mercedes is a writer, theatre artist and a Somatic Adlerian psychotherapist in private practice: Mind In Body Integrated Counselling Services www.mindinbody.ca . Her areas of focus in her counselling practice include: grief & loss; body image; relationships; living with a life altering/life threatening illness; family of origin issues; identity issues; sexuality & issues related to race & culture. Mercedes believes that the embodied experience is central to deepening self-awareness, healing and insight. She views our minds/bodies/spirits as an interconnected whole and encourages fully embodied living. With 25 years' experience in the performing arts, Mercedes has found that her training in drama, voice, movement, scriptwriting, mask, physical theatre and dance and her professional work as a writer, director, producer, teacher, actor and performance poet has strongly influenced her approach to counselling and her understanding of the healing process. In her work with clients, creative expression is a forum for self-expression, personal exploration, healing, and strengthening connection. In addition to her one to one counselling work, Mercedes develops and leads experiential groups. Her work with groups incorporates elements of theatre practice with her clinical training. Through the use of breath work, body awareness, movement, voice, writing and drama exercises, she encourages participants to deepen their understanding of their life experiences and use creativity to envision change and elicit insight.