Description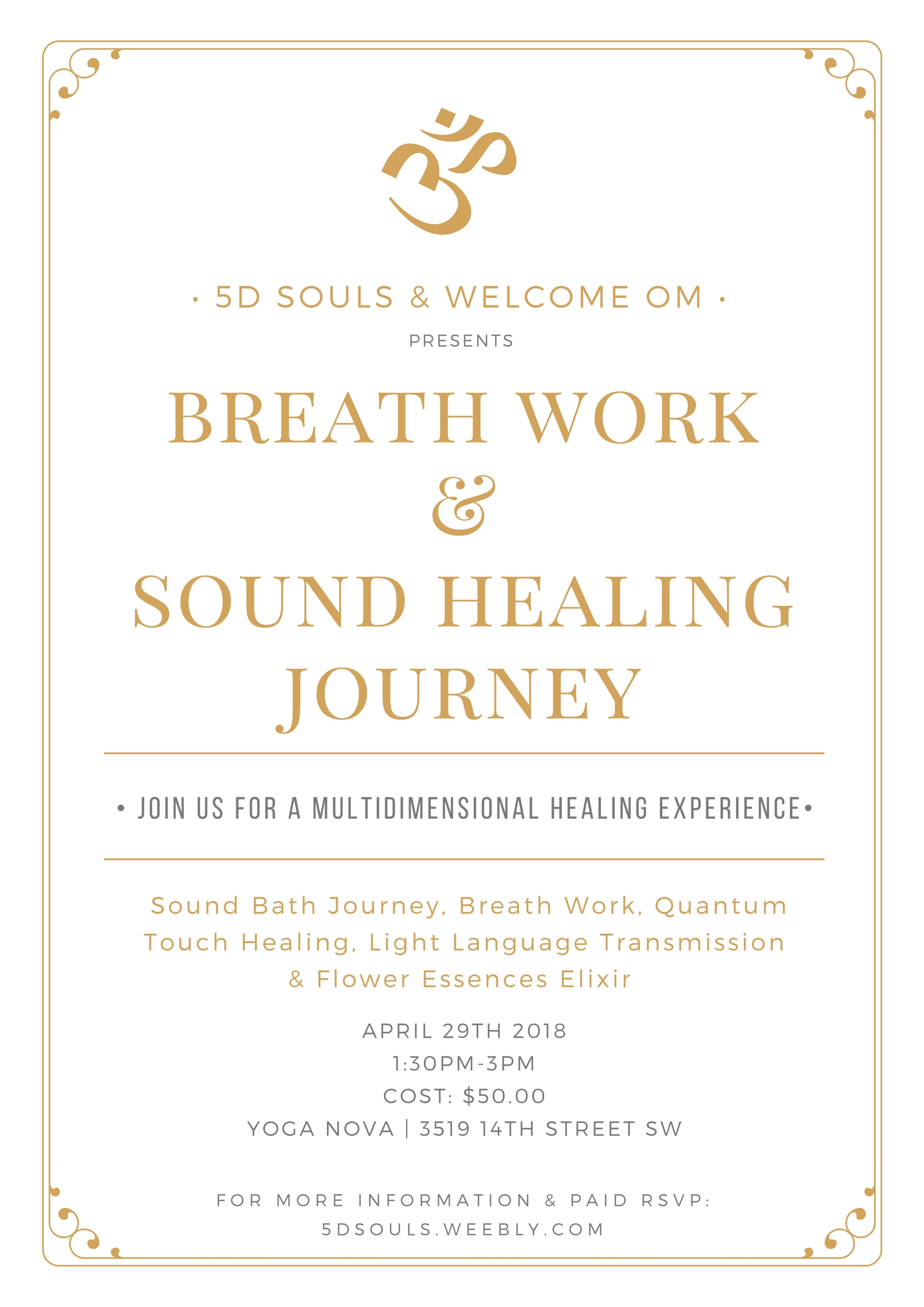 Paid RSVP: 5dsouls.weebly.com
ONLY 15 Spots Available!
​Enjoy A Magical & Activating Session:

Conscious Connected Breath work
Integrative Breathing has numerous benefits and can help you move through deep layers in a very short amount of time. Each session is a unique journey in which breathing patterns are used to promote healing and wellness. The Conscious Connected Breathing increases detoxification, improves overall health, reduces stress and can even help us access higher states of consciousness. These releasing and restorative sessions can widely range in intensity but are extremely healing and transformational.

www.welcomeomstore.com

Join us for a multidimensional healing experience of soothing sounds and healing energies- as we raise the vibrations. 5D Sacred Soul Sessions are a beautiful experience that can take you on a journey within self and connect you to higher states of consciousness. ​