Event Information
Refund policy
Contact the organizer to request a refund.
Eventbrite's fee is nonrefundable.
Breathwork is a transformational process that combines an ancient two-step breathing techniques. Join us to learn more.
About this event
Breathwork is a transformational process that combines an ancient two-step breathing technique with carefully curated music selection to create an incredible physical and spiritual experience.
It is a simple, safe, and extremely effective process for experiencing breakthroughs and optimal wellness in your life.
Breathwork is an active breathing process that differs from most traditional meditation and mindfulness practices.
Most people report it is unlike anything they've ever experienced before.
In this particular breathwork session, we will be focused on releasing any blockages that prevent you from experiencing full love and confidence in yourself. Come with an open heart and mind and be ready to have a transformative, life-changing experience!
PREPARATION:
To prepare for our breathwork session, find a comfortable space in your home where you can lay down and won't be distracted for at least an hour.
Set up a yoga mat on the floor with a pillow and blankets. If a yoga mat is not possible, you can lay down on your bed.
Be sure to not have a heavy meal at least one hour before the session and drink plenty of water.
You can set up candles and crystals to make the space feel more sacred if you wish to.
Have a healthy meal handy to eat after the session (breathwork makes people hungry) and reserve some time to integrate your experience.
I look forward to breathing with you!
Carolini Arco - Trailblazer Happy Healthy Women Coquitlam
About the speaker:
Carolini Arco is a Spiritual Guide, Reiki Master, ICF ACC Life Coach, Breathwork Facilitator and the creator of Arco Reiki & Coaching.
Since transitioning from Brazil to North America, Carolini has helped over 2.500 souls ascend their consciousness and co-create miracles in their lives.
Carolini's specialty is guiding people to awaken for the Divine within. Unblocking programming of scarcity and low self-worth to claim their Soul purpose once and for all.
Arco's methods have developed over 10 years of studies in cutting edge tactics of behavioral technologies, neuroscience, and energetic alignment. After working closely with some of the leading specialists in the personal coaching field, Carolini combined her studies, mentoring experiences, and mystical discoveries to develop a holistic transformational method that creates ripple effects on humanity as a whole.
http://arcocoaching.com/en/home-en/
@carolini.arco
Disclaimer: Breathwork is a natural method of energy balancing but is not meant as a substitute for medical, or psychological, diagnosis and treatment. Breathwork practitioners do not diagnose conditions, nor do they perform medical treatment, prescribe substances, or interfere with the treatment of a licensed medical professional. Breathwork or any other natural healing therapy should not compete with medical doctors and their treatments. All therapies are meant to complement medical treatments. By participating in this event, you understand that in no event can Caroline da Costa (Carolini Arco) be liable in anyway directly or indirectly for damages resulting from Breathwork.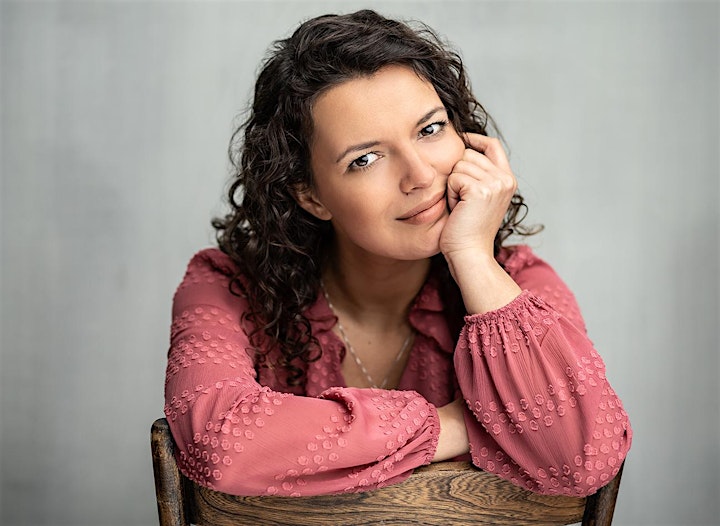 Date and time
Location
Refund policy
Contact the organizer to request a refund.
Eventbrite's fee is nonrefundable.
Organizer of Breathwork Healing Session for Self-Love - Happy Healthy Women Coquitlam
At Happy Healthy Women, we are bridging the gap between women entrepreneurs and wellness.
We believe happiness, health and success are one full circle.
Whether you're just beginning to think about starting your own business, or you've been going for a while and are ready to step into leadership and take it to the next level, there's a place for you in our collective.  Our mission is to see women everywhere living their happiest, healthiest and most successful lives!