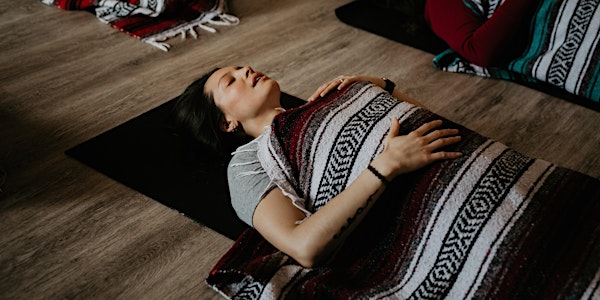 Breathwork Healing with Courtney and Debbie
In this Breathwork session, learn a circular breathing technique coupled with a powerful set of music designed to empower you into healing.
Refund Policy
Contact the organizer to request a refund.
Eventbrite's fee is nonrefundable.
About this event
The Breathwork experience can be one of the most profound in your life, as you allow your body, mind and heart to surrender to this conscious connected breath.
While in our normal state, the conditioned mind habitually connects with the same old thinking patterns over and over. This traps us in our repetitive emotional dramas, reliving the same events of our life in an exhausting repetition. 
Many people experience an expanded state of awareness where the chatter and busyness of the mind become quiet. As the ego mind (also known as our inner critic) gets quiet, it becomes possible for you to access your own inner healing power.
During your Breathwork session, awaken to an elevated state of breath and consciousness where you are able to break through these old patterns and connect to the inner guidance, clarity and trust that resides within you. What is truly remarkable, is that we often don't recognize the healing power and intelligence that lives right within ourselves. You can access that with Breathwork!
Join Courtney and Debbie for an experience that will propel your life into awakening, healing, and clarity. Leave feeling a stronger sense of peace, gratitude and freedom. We are here to guide you every step of the way. Now is the time to dive in and see what is possible for you!
See you soon,
Courtney & Debbie
xxxooo