Event Information
Location
Innisfil
20th Side Road
Innisfil, ON
Canada
Refund policy
Refunds up to 7 days before event
Lose Your Mind & Come To Your Senses: A Guided Re-connection with the Inner You-niverse
About this event
This workshop will help you become more grounded, assisting you to connect with a deep sense of body awareness. In today's society, so many of us continue choosing to live mostly in our heads. By quieting your mind and listening to your body, you can gain a greater sense of intuition, inner peace, relaxation, and focus.
The workshop includes:
•Introduction & Group Discussion: Focusing on relaxing your mind and connecting with present moment and physical sensations.
•Breathwork: Conscious Connected Breathing to oxygenate your body and brain and introduce a sense of stillness.
•Plant Remedies: A natural herbal remedy will be offered (as tincture or tea) to support relaxation and assist in increasing body awareness.
•Guided Meditation: The focus here is the continued movement of awareness from the mind into body. This includes progressive relaxation techniques, breath awareness, and the practice of Presence (i.e. conscious, connected breath).
•Body Scan Meditation: Bring awareness deep into your body and connect with physical sensations in every area of your body.
•Mindful Movement: I will guide you through a series of gentle physical movement encouraging deliberate, controlled movements that activate mind-body connection and coordinate with the breath.
•Group discussion and reflection
The session will last 5.5 hours. Cost is $65 per person.
Email the organizer if you have any specific questions: josh@top-form-fitness.com
•What to bring: water bottle, comfortable exercise clothes, mat (if you have), pen, notebook/paper. Some meditation mats and chairs will be available but please bring your own mat if you have one.
•Prep: It is recommended to follow a light, whole food, plant-based diet for 3 days leading up to the workshop and eat a very light breakfast (or fast) the morning of the workshop (ie: water / fluids only), however this is optional and dependent on your individual needs. Also get plenty of sleep and reduce intake of alcohol or other drugs leading up to the workshop. Those who register will be emailed more preparation information closer to the workshop.
Let go. Be present. Trust your body.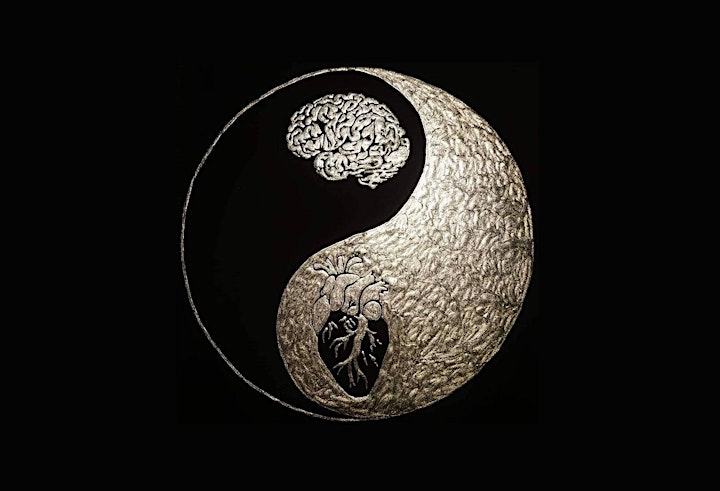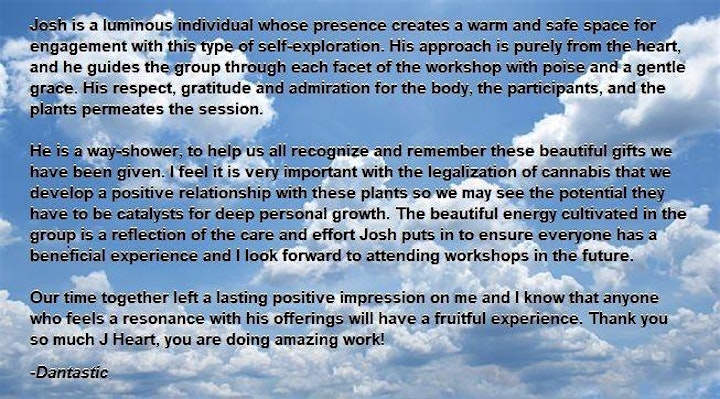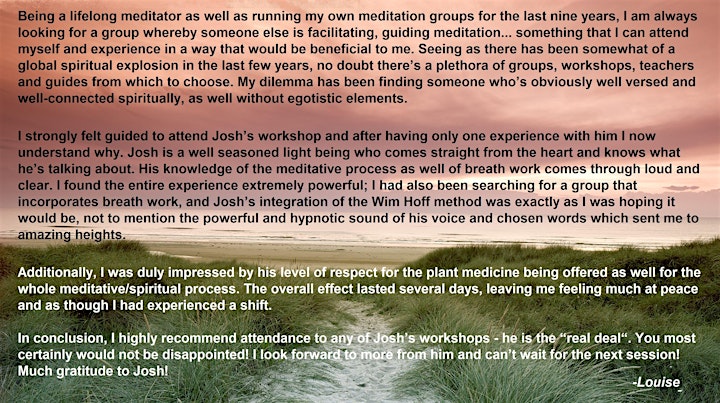 Date and time
Location
Innisfil
20th Side Road
Innisfil, ON
Canada
Refund policy
Refunds up to 7 days before event