Breedlove Wellness Workshop Series; Brewing 101: Masala Chai
About this event
Premiering in our Wellness Workshop Series; Brewing 101: Masala Chai
Together we'll Explore the Origins of Masala Chai — spiced tea.
A nurturing, daily, ritual, deep rooted in Ayurvedic tradition.
Tea ceremonies were once a very prominent way of congregating — reminiscent of our ancestors gathering ways. The herbs and spices we drink provide us with beneficial properties and release various bliss chemicals for feeling good. Start your days and compliment your nights with this recipe and instructions to make again and again.
Inclusions:
Brewing demo - an authentic pot of masala chai.
Tasting of chai blend
Complimentary Wildecrafted goodies to enjoy
A parting gift of our Wildecrafted Authentic Chai Blend
To truly savour our experience together, after class let's commune and enjoy a cup with a selection of hand-crafted treats.
Additional Details:
All current protocols will be followed. Health and wellness should always be top of mind
An offering for self-identifying women of like mind and spirit.
30 years or older
Weather permitting, we will enjoy our time together outside. Please be prepared with any comforts from home - mat, cushion, blanket, camp chair etc
We offer an intimate setting therefore seats are limited, please RSVP your desire to attend today at hello@breedlove.ca
We're happy to support subsidized tickets whenever possible. Apply here we'll notify you if a supported ticket becomes available. Sisters, please consider your personal financial abilities. If you're able, please consider buying a ticket that can support another woman who would like to attend but cannot afford it!
Free parking available and walking distance to the Markham Go Station
A green-friendly event
Payment Details:
E-transfer are accepted upon request at hello@breedlove.ca
Our Circle Guide:
Ferzana is a gifted, intuitive healer who calls upon the healing energy of Reiki and Ayurvedic healing wisdom to guide her. Spiritually grounded, guiding like-minded individuals in hopes of lighting up the world one person and, one experience at a time. We connect with purpose and higher wisdom, together in nature-based practice and in sacred sisterhood.
Will you join us? RSVP today at hello@breedlove.ca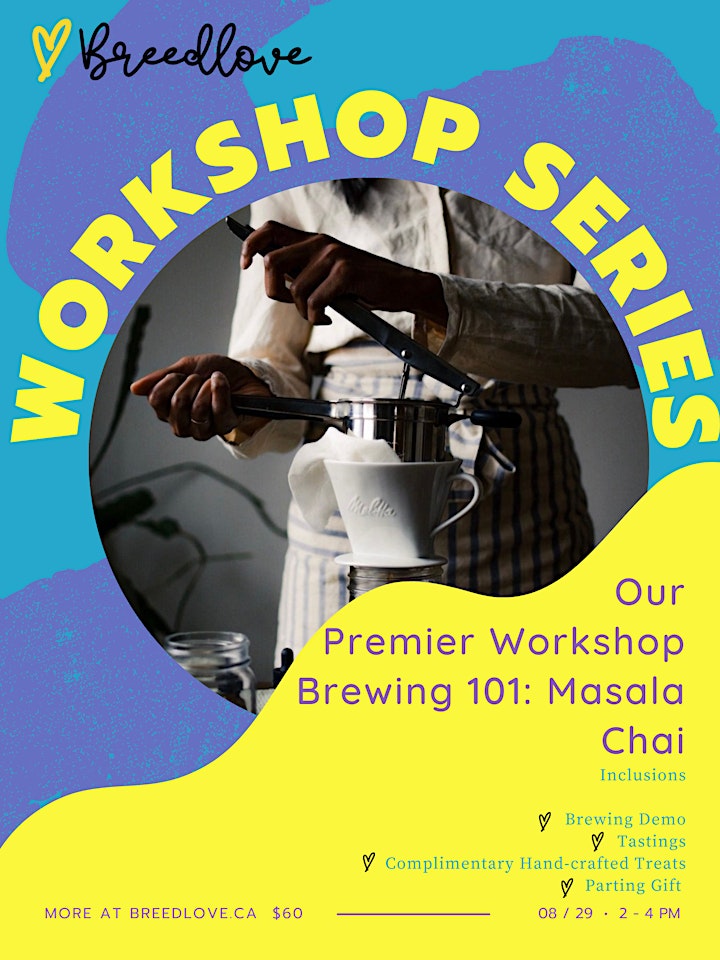 Organizer of Breedlove Workshop Series — Brewing 101: Masala Chai
Breedlove is a wholistic wellness practice with focus on the healing potential of nature. We aim to uncover and enhance your wellness journey, with tools for healing, and inspiration for self love, all inspired by Mother Nature.