Description
How energetic are you?
In this TCM based seminar we will be discussing how the different energetic seasons influence our skins, moods, and energy.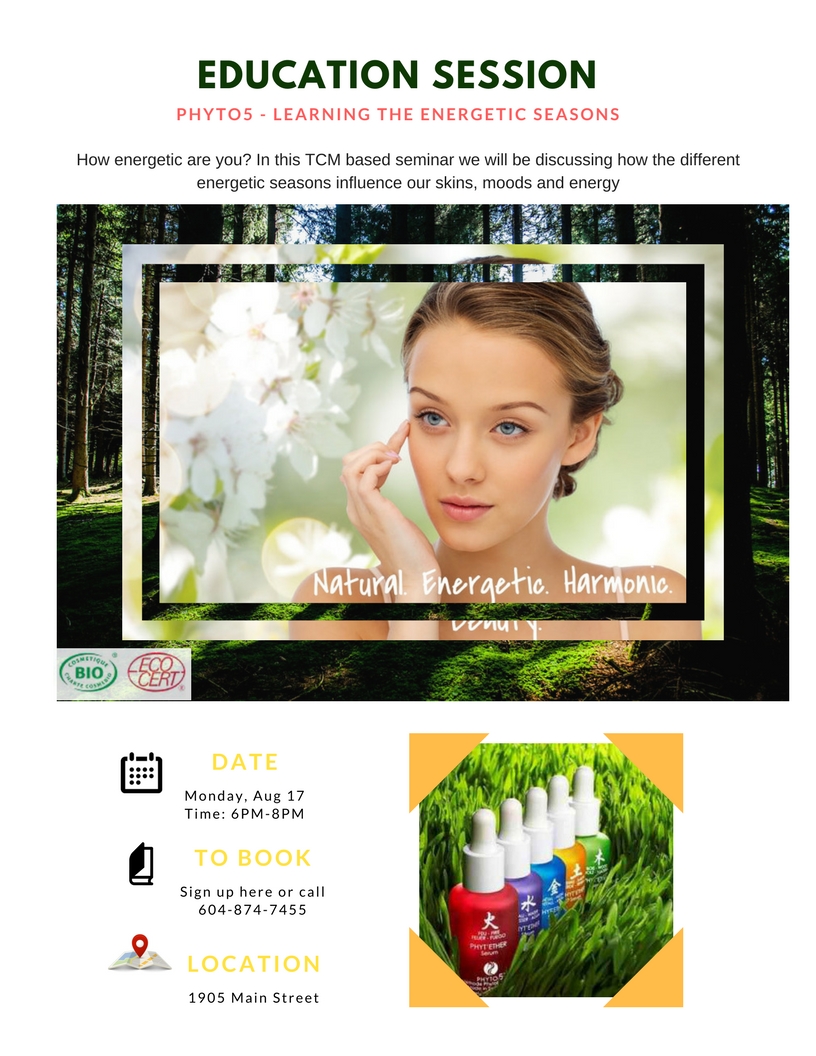 The science of Phyto5 is first and foremost a holistic beauty method that promotes a healthy balance between body and beauty. Because the body is matter and energy, the unique Phyto5 method is based on the "5 Element Theory" (Wood, Fire, Earth, Metal and Water)—one of the energetic principles of traditional Chinese medicine—and uses high-quality natural essential oils with other rich natural ingredients to achieve evermore potent and energetic topical skin care products. These products are ECOCert & BioCert in Europe, the worlds highest standards for organic products.
Breizh Esthetics & Salon Supply Co. is the only beauty supplier/ spa and salon distributor for Phyto5 products in the province of British Columbia and Western Canada