Description
Come and learn the pros and (very few) cons of offering body sugaring hair removal in your spa or salon!
A perfectly natural alternative to waxin that's very affordable.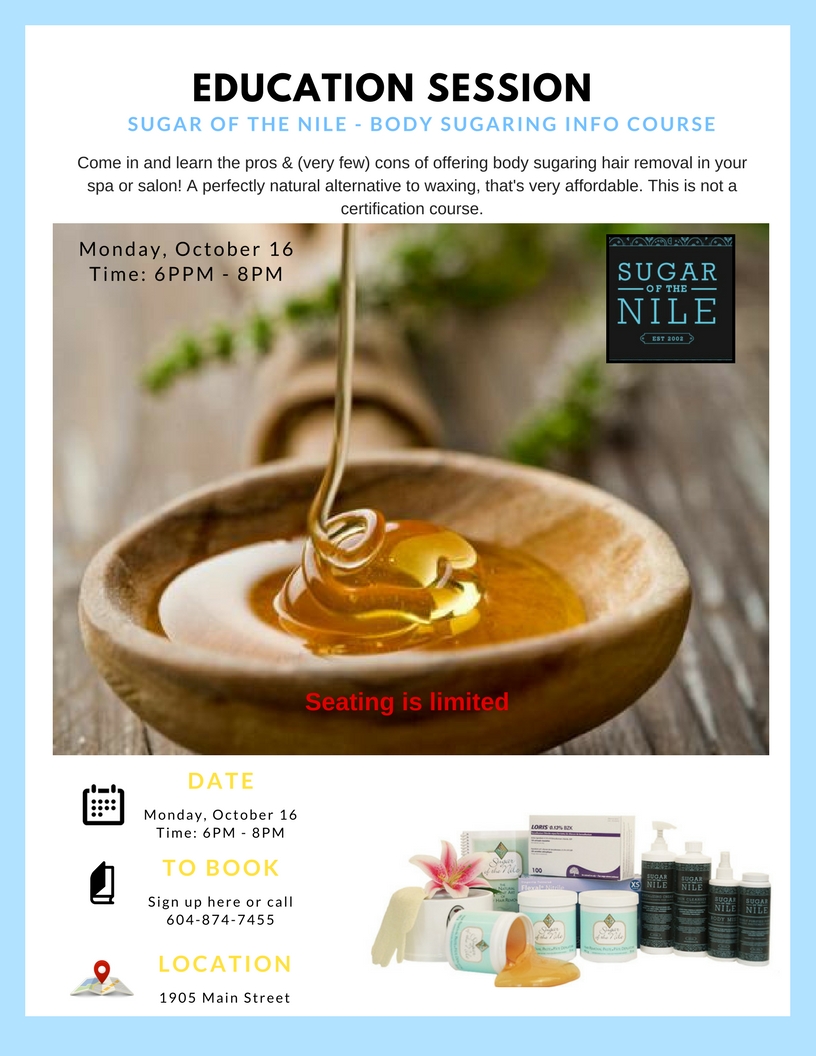 Sugar of the Nile manufactures and distributes sugar paste, an all-natural hair removal product. The company was founded in 2002 by Winnipeg entrepreneur Lynn Ingram. Lynn has many years of professional experience and is trained as a sugar paste technician. Her daughter Emily, joined the team in 2004 as an educator after receiving her education degree in 2002 from the University of Manitoba. Together, Lynn and Emily have expanded Sugar of the Nile by adding to the line of products and setting up distributors and educators across the continent and abroad. Sugar of the Nile is proud to offer a professional quality product sold exclusively to estheticians and trained sugarists.