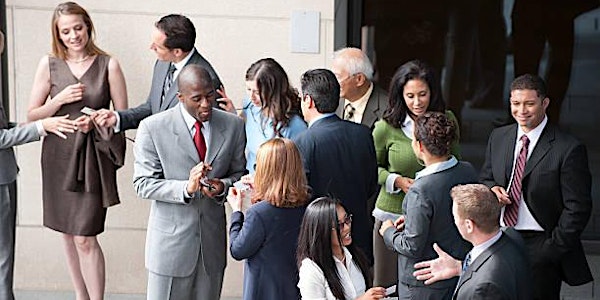 Bridge the Gap: Optimization of Sensors and IoT Devices
By Edmonton Research Park
Date and time
Tue, Nov 20, 2018 4:00 PM - 6:00 PM MST
Location
Advanced Technology Centre 9650 20 Avenue Northwest Edmonton, AB T6N 1G1 Canada
Description
The Edmonton Research Park and the Faculty of Science invite you to our "Bridge the Gap" informal wine and cheese event for companies to meet top academics in the field of Physics and Computing Sciences for discussions on "Optimization of Sensors and IoT devices" to learn about funding opportunities available to facilitate increased interactions between industry and academia. Attend to make valuable connections and have one-on-one research discussions.
The Faculty of Science at the UofA wants to help local companies grow and foster stronger relationships with researchers and students. Collaborating with the University will allow companies to access expertise, high value equipment, and government funding programs that require industry-academic partnership. We believe that a strong connection between local companies and the University are vital to our mutual success.
This theme will cater directly to companies at the Edmonton Research Park as well as external companies that wish to attend. Please take advantage of this opportunity to connect with local experts in a casual setting to discuss ways in which their expertise could help your company.
Please join us at the Advanced Technology Centre in the common area between 4:00 - 6:00 pm. Catering will be supplied by Under the High Wheel, and wine will be provided.
Registration required.
About the organizer
The Edmonton Research Park (ERP) is home to more than 1,500 members at 55+ companies working in diverse fields, from biotechnology to energy. Startups and growing companies can access a variety of workspaces; on-site programs, access to soft-landing programs and personalized referrals to support and funding agencies ; and facilitated access and collaboration with local, national and international communities of accelerators, science parks and incubators.
Edmonton Research Park offers a range of services to research-driven companies:
We operate two buildings in the park designed to nurture research initiatives: the Advanced Technology Centre,  and the Biotechnology Business Development Centre.
We create a community where entrepreneurs can share ideas, help eachother through challenges, and develop greater business skills through focused learning sessions geared towards SME growth.
We facilitate connection to a local and international network of business resources.