Actions and Detail Panel
BRIDGES TO BETTER BUSINESS
Thu, 16 November 2017, 11:30 AM – 4:30 PM EST
Description
Woodstock & Oxford County's 1st Signature Bridges to Better Business!
Thursday, November 16th, 2017 from 12 pm to 4 pm.
Event Agenda:
At 11:30 am, doors will open for registration. Come early and network with some of our Starter Company clients being showcased.
At 12:30 pm, we will begin with opening remarks and then all enjoy a delicious lunch prepared by the chef at the Elmhurst Inn.
At 1:30 pm, one of our Starter Company clients will share her success story and we will ask each of our valued Business Mentors to stand and be recognized for their dedication to helping the next generation of entrepreneurs and local business owners.
At 2:30 pm, Terry Stuart from Deloitte, will be sharing a thought-provoking keynote presentation on the Age of Disruption. This Keynote is sure to impress!
At 4:00 pm our Bridges to Better Business event presentations will be concluded. All are welcome to stay, enjoy refreshments and network until our Starter Company showcase ends at 4:30 pm.
About our Keynote:
Terry Stuart, Chief Innovation Officer of Deloitte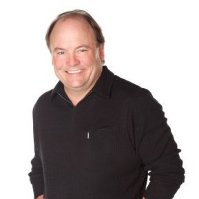 "With the changing economic and demographic landscape at home and abroad, combined with the rapid onslaught of exponential technologies, what will this mean for organizations today and in the future? How can leaders develop new strategies to evaluate potential opportunities? Surviving and thriving in an age of disruption now requires a different toolkit. Challenge yourself to think differently and take advantage of the opportunities created."
This event would not be made possible without the generous support from Woodstock Economic Development and the province of Ontario.