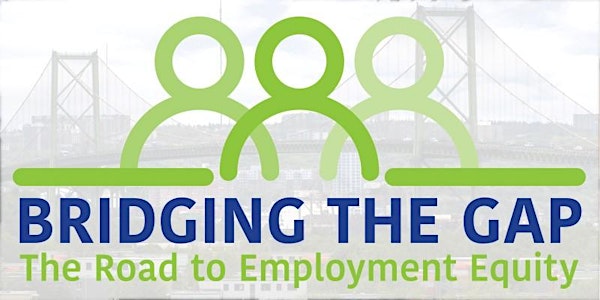 Bridging The Gap- The Road To Employment Equity
Event Information
Location
Halifax Convention Centre
1650 Argyle Street
Halifax, NS B3J 0E6
Canada
Description
The Bridging the Gap Conference aims to provide the necessary information and allow opportunity to explore and develop how to facilitate on a continuing basis, the efficient merging of the demand (employment vacancies and opportunities) with the supply (qualified designated group member workers) who are ready, able and willing to work. Our efforts will attempt to link the various 'siloes' job seekers and employers find themselves in, while attempting to build a healthy, diverse and sustainable labour force, placing Nova Scotia's needs and opportunities at the forefront of labour force development. Minority communities in particular continue to account for disproportionate shares of unemployed or underemployed Nova Scotians. In human capital management terms, this underutilization narrows unnecessarily the province's pool of high- performing talent. The event schedule and dynamic list of speakers and presenters will challenge all in attendance to seek out and develop answers to the hard questions. We need to Make the Road Shorter for all.
Schedule
DAY 1 – November 4th, 2019 (Overview)
9.00 am Keynote Address – VIK Maraj
11.00 am- Unconscious Bias – Crystal Taylor
1.15 pm Changing Hiring Processes & Building A Welcoming Workplace – Nessa Martin
2.45 pm We Welcome Minority Applications Why Don't They Apply – Robert Ffrench
4.00 pm Panel Discussion Session Presenters
6.30 pm -8.30 pm Social & Networking 'THE PINT PUBLIC HOUSE' 1575 Argyle St.
Secondary sessions to be announced shortly
DAY 2 – November 5th, 2019 (Overview)
9.00 am Keynote Address – Gobinder Gill
10.45 am Building Inclusive Leadership – Crystal Taylor
1.00 pm Employment Equity in Canada: Is It time for a national review- Senator Wanda Thomas Bernard
1.45 pm Myths and Realities: Double Standards in Hiring – Ann Divine
3.00 pm How Do Legislated equity employers meet their goals – Kesa Munroe Anderson/ Mahogany O'Keiffe
4.15 pm Closing Panel Discussion
Secondary sessions to be announced shortly
The Honourable Wanda Thomas Bernard, PhD, C.M., O.N.S.

Senate of Canada Senator – Nova Scotia (East Preston)

Ann Devine

Ashanti Leadership& PDS Founder & CEO

Robert Ffrench

VANSDA CEO

Gobinder Gill

Diversity Training Inc Founder

Vik Maraj

Unstoppable Conversations President & Founder

Neasa Martin

Neasa Martin& Associates Founder

Dr. Kesa Munroe-Anderson

Nova Scotia Human Rights Commission Director of Race Relations, Equity & Inclusion

Mahogany O'Keiffe

Nova Scotia Human Rights Commission Education Officer

Crystal Taylor

Ebony Consulting Founder
Date and time
Location
Halifax Convention Centre
1650 Argyle Street
Halifax, NS B3J 0E6
Canada
Refund policy