About this Event
Breakfast wraps and coffee will be available on site from 7:30 - 8:30 AM
Tour will start at 8:30 AM and be approximately an hour long
Event is limited to 50 people, so get your spot soon!
The Brighton Block is a 3 storey Edwardian era brick mixed use building initially notable because of its association with the photographer Ernest Brown who constructed the original building. Over the years the interior of the structure had unfortunately fallen into a state of disrepair. Primavera Development Group brought on Hodgson Schilf Evans Architects, Read Jones Christoffersen, MCW Hemisphere, ECCOM Consulting and PCL Construction Management to restore the building to its original state of prominence as a vibrant mixed use retail and office development. Join us for breakfast and a tour of of this beautifully rehabilitated historic building presented by Kenneth Cantor and Adam Cantor from Primavera Developments and Creag Vogel from Read Jones Christoffersen.
KENNETH L. CANTOR, HONORARY MEMBER, ALBERTA ASSOCIATION OF ARCHITECTS, PRESIDENT, PRIMAVERA Ken's passion for architecture and purposeful design is evident in all of his projects resulting in the creation of successful, sustainable, attractive spaces that cater to tenants, visitors and neighbours in multiple capacities.An industry leader, Ken successfully reconciles diverse viewpoints and criteria while building consensus using his knowledge and understanding of each component so that when consensus is reached, it is not a compromise but a mechanism for mutual success and achievement.As Vice President of one of Canada's most respected developers, Ken was responsible for the development, acquisition and management of commercial projects within a diversified portfolio that included 4,500,000 SF of existing space and space under development including two BOMA Office Building of the Year awards, most recently for the 28 story EPCOR.Ken is committed to sustainable development while advocating for high quality planning and design at the municipal level. His inherent passion for "doing the right thing" extends into the many organizations and committees he supports both in and outside the development industry including NAIOP, BOMA, the Edmonton Chamber of Commerce, University of Alberta Venture Mentoring Program, Glenrose Rehabilitation Hospital and the Alberta Diabetes Institute.
ADAM CANTOR, DEVELOPMENT MANAGER, PRIMAVERAA proud Edmontonian, Adam Cantor approaches every project with a vision of building a better city. He believes both current and future generations will benefit by the creation of spaces for people to enjoy, businesses to grow, and communities to meet.Using his extensive experience in fostering relationships, Adam creatively finds solutions for clients and takes pride in tasks being done right, on time, and on budget. He is a strong believer in building and supporting a development team where all members creatively contribute their best and are recognized for it.Studying at the University of Alberta before graduating with a major in Sociology and a minor in Philosophy, Adam developed a passion for approaching projects differently, determined to find innovative ways to incorporate new solutions for today's business challenges.Commercial real estate development has been a natural career progression for Adam having been connected to the industry in general and numerous individual projects for most of his life. Adam and Ken enjoy working closely with each other on specific projects and on more broad-based advocacy and community building.
CREAG VOGEL, BEng, P.Eng., LEED® AP | Associate
A graduate from Lakehead University, Creag has spent his time at RJC honing his skills in structural design. He has so far gained valuable knowledge in many areas of both steel and concrete building design.A graduate with first class standing from the Civil engineering program at Lakehead University, Creag joined RJC in 2007 and obtained his Profession Engineer designation with the Association of Professional Engineers and Geoscientists of Alberta (APEGA) in 2011. Creag has also successfully completed the Principles of Construction Documentation course through the CSC, Project Management Bootcamp through PSMJ Recourses, and is a LEED® Accredited Professional.Creag is an Associate with Edmonton's Structural Engineering Team and is involved in the structural design of new and existing buildings, and evaluation of existing structures. His latest projects have included the 44-storey Encore Tower, and the renovation to the 1912 Brighton Block which involved the complete replacement of the interior structure while maintaining the historical façade of the building. He has also been recognized for this work with the University of Alberta, most notably the 87 Avenue Pedway structure which was a finalist in the 2017 Alberta Steel Design Awards of Excellence.
A GREAT BIG THANK YOU TO OUR BREAKFAST SPONSOR!!!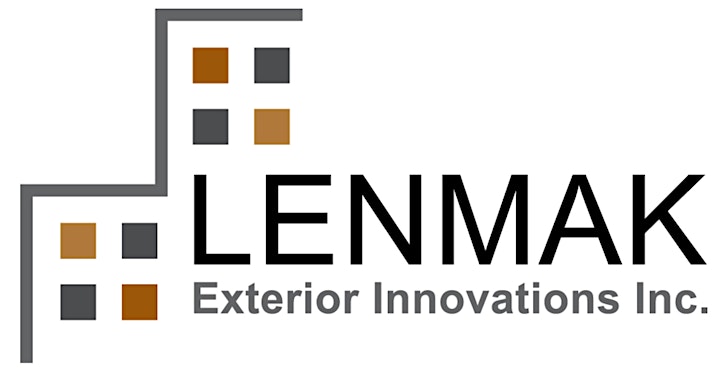 Thank you to our event sponsor: