Bring it Black: Films by Black Artists in Canada, co-curated with Ella Cooper and Henri Pardo.
About this Event
*** Registration closed! We have reached our virtual screening capacity. A warm thank you to everyone for your enthusiasm in the Bring it Black program. Follow us on facebook or sign up for our email list to hear about future screenings of this collection, and other exciting offerings. We invite you to register for our next event, Ethiopia Then and Now - Conversation with Tamara Dawit and special guests, opening with a screening of Tamara Dawit's FINDING SALLY on Friday February 19th. ***
Cinema Politica is thrilled to launch our hand-picked program Bring it Black: Films by Black Artists in Canada, co-curated with Ella Cooper and Henri Pardo. From fiction to experimental to documentary, and everything between, this collection of shorts combines creative flair with political potency and unwavering voice. We hope audiences are as awe-struck as we are by this rich selection of cinema from Black directors working across the country known as Canada. This program represents many voices – revolutionary, innovative, poetic, passionate, queer, young, experienced, leading, moving, migratory, teaching, dreaming – that are part of a much larger community of Black filmmakers and we are honoured and delighted to share some of their work with you.
Courtesy of the Toronto Black Film Festival, we are raffling two free tickets to screen SINCE I BEEN DOWN to early bird registrants. Register for Bring It Black through Eventbrite before Tuesday February 16 (10 AM, EST) to be eligible!
**All films will be made available for registered attendees between Sunday February 14 (12 PM EST) and Sunday February 21 (11:59 PM EST). Registrants will receive a private link to view the collection on Sunday February 14, or upon registration thereafter.**
This program is made possible through funding by the Canada Council for the Arts.
About the Films
1 VERS(US) 1 / Kourtney Jackson / 2018 / 5'
A young woman explores and confronts her reflections on being a woman, migration and faith.
***
CONTINUUM / Noncedo Khumalo / 2016 / 3'
A gorgeous animated vision of Black queer community and solace.
***
HEARTBREAK / Nadine Valcin / 2016 / 1'
A poetic moment paused for Black motherhood, for Black bodies and Black resilience.
***
RIDE FOR PROMISE / Sherien Barsoum / 2018 / 23'
A cross-Canada cycle tour with CFL prospect Curtis Charmichael raises awareness on racism and racialized youth in the country.
***
SIRA / Rolla Tahir / 2019 / 6'
Displacement, exodus, family and belonging are explored in this experimental archival "biography" ("sira" in Arabic).
***
TESFAYE / Daniel D Negatu / 2019 / 32'
There is no singular immigrant experience, a fact beautifully rendered in this story of trauma, migration and the strain to navigate "home."
***
THE SHIRLEY CARD / Sonya Mwambu / 2017 / 3'
Gesturing to the racial bias behind Kodak's mid-century "Shirley Cards," Mwambu brings deeply textured layers of Black artistry, history and the racial politics of popular culture.
***
BONUM / Sabrina Naz Comanescu / 2017 / 12'
The politics of perseverance, revealed through the imagination of dance and performance.
***
CAMFRANGLAIS / Mylène Augustin and Feven Ghebremariam / 2018 / 12'
Weaving the histories and place-politics of Cameroonian and Mohawk peoples, this documentary futurism short won the CP Audience Choice Award for 2019.
***
MARATHON / Kelly Fyffe-Marshall / 2019 / 4'
The companion film to its breakout counterpart BLACK BODIES, this stunning short provokes (metaphoric) consideration of running a marathon you can't afford to lose.
***
FREEDOM SUMMER / Lu Asfaha / 2018 / 12'
At Black Lives Matter Toronto's Freedom School, 13-year-old Moon learns to be a leader while Rihanna, who is seven, discovers that being Black is indeed beautiful.
***
MR. JANE AND FINCH / Ngardy Conteh George / 2019 / 45'
A moving and inspired portrait of Toronto activist Winston LaRose, whose commitment to community and justice in the Jane and Finch neighbourhood should be shared nationally.
***
To read the full synopses, discover more and watch the films' trailers, follow this link.
About the Curators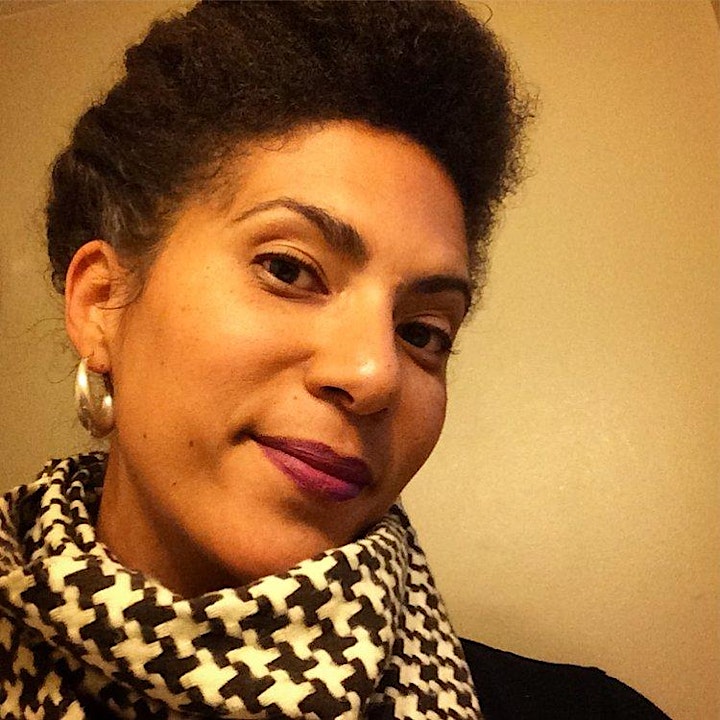 ELLA COOPER is an award winning independent filmmaker, photo-video artist, educator, impact producer, consultant and programmer based in Toronto who has been working in the arts and culture sector for over 18 years. Her creative work explores the diaspora, the creation of positive representations of the Black body in Canada, equity and arts for social change, community storytelling, contemporary dance and hybrid identity.
She is also the founder of Black Women Film! Canada a new initiative and leadership program supporting the development of emerging Black women filmmakers that she created with support from TIFF, CBC, CFC, the Nia Centre for the Arts and 40 local Black women filmmakers here in Toronto.
Her documentary film debut 'Black Men Loving' (available on CP ON Demand) won 'Best Canadian Film' at the International Caribbean Tales Film Festival. Ella also received 'Best Canadian Presentation' award for her work in collaboration with Alison Duke and the Akua Benjamin Legacy Project series she directed with five other Black female directors, celebrating 50 year of Black activism in Toronto.
In addition, her new short dance film documentary series 'Dance for Life' recently launched on Fibe TV1.
Ella continues to create and facilitate leadership, anti-oppression and arts empowerment programs for diverse communities across Canada, the US, Europe, the Caribbean and South Africa. She is a part time lecturer at University of Toronto Scarborough and has been a featured speaker and guest facilitator for national and international conferences. Ella was recently selected as one of the 2017 Toronto Arts Council's Cultural Leaders.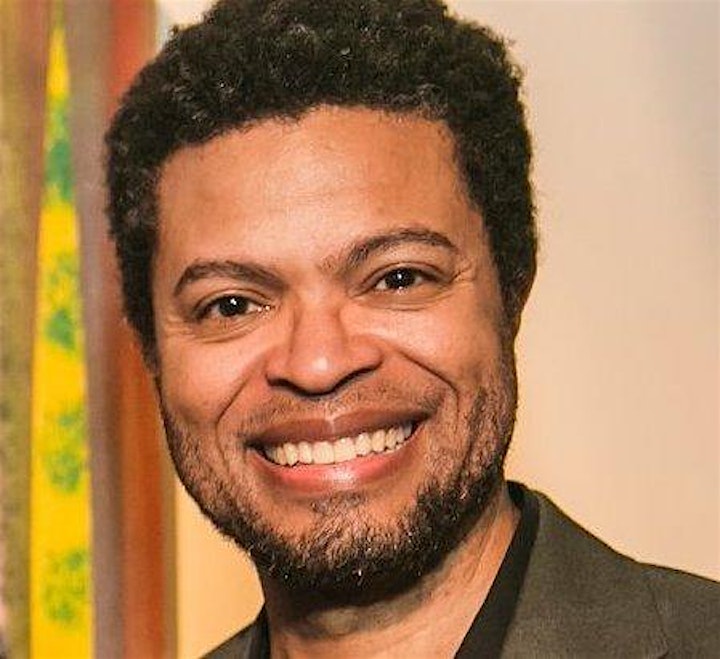 HENRI PARDO is a graduate of the Institute of Image and Sound (Inis) in 2005. Henri wrote and directed the short film Sous-bois, which was funded by Sodec, and produced and directed the documentary series Black Wealth Matters. In 2016, Henri founded Black Wealth Media, a production company dedicated to developing and producing Afrocentric movies and film series.
More recently he worked as a producer developing four fiction web series, and has also produced the feature documentary Afro-Prosperity. In 2019, Black Wealth Media received funding from the CBC and the Corus Fund for the development of a documentary series on the history of African Canadians.
Henri has received support from the Documentary Chanel for the feature documentary Dear Jackie, which is produced by Katarina Soukoup of Catbird Productions, as well as support for the writing of the feature film Kanaval, which is financed by Sodec and produced by Yzanakio films.
Henri has sat on the Doc Québec Executive Committee, a chapter of the Documentary Organization of Canada. He is a founding member of Black on Black Films, the filmmakers collective of afrodescendants. He regularly participates in many panels on cultural diversity.
***
The event is organized by Cinema Politica and is by registration only. While registration for students and low income folk is free, we encourage everyone who has the means to support our network and the work of participating artists by donation ($10-20 suggested).