Bring Structure to Your Chaos: Productivity, Organization and Time Manageme...
Description
Bring Structure to Your Chaos: Productivity, Organization and Time Management Tactics
April 10, 2019. 9 a.m. to 12 p.m.


We are all just so BUSY. Sometimes every day can feel like running on a hamster wheel of endless emails, meetings and to-do lists. What if you could make some small changes to your daily habits that saved you time, energy and made you feel less busy and more focused on the things that are important to you?
In this workshop, you will learn practical organizational tactics and tools that you will be able to apply to your daily habits immediately. We will cover email, meetings and calendar management, task management and prioritization!
Step off the hamster wheel, battle the culture of busy and learn how you can give yourself more time, energy and focus.


About the presenter
Ashley Janssen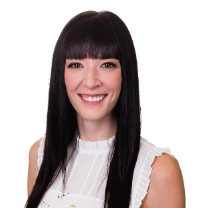 Ashley Janssen is co-founder and CEO of Code and Effect, a software company that develops web-based business and consulting tools, and co-founder of Tadum, the online agenda for recurring meetings. She has been an entrepreneur for over 10 years and specializes in strategic planning, operations consulting, and business development. Her superpower is bringing structure to chaos which she shares through one-on-one consulting, her blog and public speaking. She is vice-chair of the Youth Empowerment and Support Services (YESS) board of directors, on the University of Alberta Venture Mentoring Service (VMS) board of advisors, and a VMS mentor. She was awarded an Avenue Magazine Top 40 Under 40 in 2017.