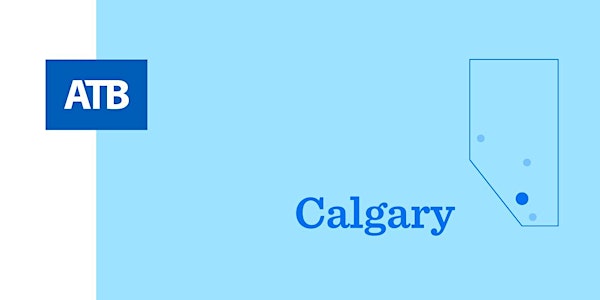 Bring Your Business Idea to Life
You have a great idea for a business - now what? Turn it into a business venture with the information you learn in this workshop.
About this event
*This event is now being hosted virtually only*
ATB Entrepreneur Centre is pleased to welcome Frank El Baraqouni, Business Strategist with Business Link for a powerful session to help turn your business idea into a profitable business venture.
Do you have a great idea for a business, but aren't sure how to turn it into a profitable business venture? In this workshop, you'll learn how to turn your idea into reality.
This hands-on session will teach you:
The basics of what it takes to start and run a business
How to create a business model and a plan to launch your business
Where to access planning and startup resources
How Business Link can help with your next steps
About your presenters:
Frank El Baraqouni, Business Strategist
Frank has extensive knowledge and experience working in the financial and banking industry. He provided consultancy services from large companies to mid/small sized businesses.
Frank is always excited to listen to new business ideas and support entrepreneurs to get their businesses started. He enjoys guiding customers and offering them all the support needed to see them succeed with their businesses.
In his free time, he enjoys watching sports and learning about other cultures. He also loves travelling to warm destinations whenever he gets the chance to explore the world.
Special interests: Online Business | Financing | Food Services
Business Link helps Alberta small businesses start and thrive. They provide one-on-one coaching and advice, market research, access to experts, training and education, and specialized support for Indigenous and immigrant entrepreneurs. Business Link provides clarity and confidence to aspiring and established small business owners in Alberta, connecting them to the most relevant resources within the entrepreneurial ecosystem.
Support services include: 
Expert business advice and support
One-on-one support and guidance
Market research, on-demand digital resources, guidebooks and interactive tools
Education, training and networking opportunities
Specialized support for Indigenous and immigrant entrepreneurs
We're here to help.
In each thing we do–mentoring, networking, banking–we're passionate about seeing your inspiration come to life.
Whether you're dreaming, building, or growing, the ATB Entrepreneur Centres offer a powerful set of tools to help your business and personal finances grow together.
Chat with our small business experts, build a community of like-minded Albertans, and get some valuable advice along the way. Visit ATBEntrepreneurCentre.com today.