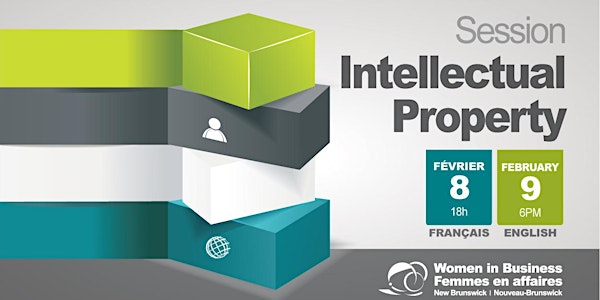 Bring Your Creations to Life - Learn why Intellectual Property Matters
Session offered by the Canadian Intellectual Property Office
By Women in Business New Brunswick
Date and time
Thu, Feb 9, 2023 2:00 PM - 3:30 PM PST
About this event
You are invited to join us for a virtual session entitled "Bring your creations to life – Learn why intellectual property matters" offered by the Canadian Intellectual Property Office.
This session will cover the following five different types of intellectual property (IP) rights: trademarks, copyrights, industrial designs, trade secrets and patents. From protecting your business name, logo or slogan to the information on your business website or secret internal information, to other ideas and innovations, IP rights are very important.
Most would benefit from this session: from individuals and companies with ideas at a pre-start-up level to established businesses on an ongoing basis (given that one's IP strategy normally evolves over time). Only about 10% of Canadian companies that innovate have an IP strategy.
About the speaker
André Gallant holds a Doctor of Jurisprudence (J.D.) degree from the University of Ottawa, a health sciences diploma from the Université de Moncton and a tourism diploma from La Cité collégiale. In addition to working in intellectual property law, André has also worked as a tax lawyer for more than 10 years with the Canada Revenue Agency, with 2 large firms (Halifax and Ottawa) and with judges from 2 federal courts. Over the years, he's also acquired experience in event planning.
To top it off, André is a published author, a presenter at various events and an amateur piano composer.


About the organizer
Women in Business NB is assisting current and aspiring women entrepreneurs in reaching their full potential as business owners by delivering quality, innovative and inclusive counseling and services.