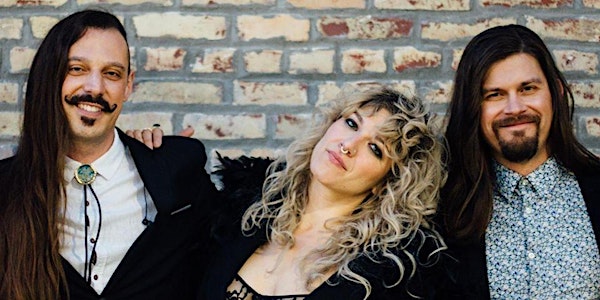 'Bring Your Own Mic' Online Concert Series - Red Moon Road
The West End Cultural Centre
'Bring Your Own Mic' Online Concert Series featuring Red Moon Road - Saturday, June 27th at 7pm
About this event
Born in a storm on a wild Canadian lake, Red Moon Road has come into their own on trails between coasts and journeys overseas. From living rooms to folk fest stages, the trio has performed more than 1000 shows since 2012. Evolving from acoustic folk roots, their sound currently integrates Sheena's powerful vocals with lush pop harmonies and nuanced arrangements that combine percussion, banjo, slide guitar, and synths.
Following the chart-topping Sorrows and Glories, their Polaris long-listed sophomore album, Red Moon Road marks a return with the upcoming single, Say It Again, an anthem poised to call out the soulless rhetoric of gaslighters in positions of power.
Vocals, Percussion, keys / Sheena Rattai
Vocals, Guitar, Mandolin / Daniel Jordan
Vocals, Mandolin, Banjo, Lap Steel, Keys & Synths / Daniel Péloquin-Hopfner
*****
Dear Ticket holder ( or music listener)
The tickets for this online concert are sent to you as an email from Eventbrite 48 hrs (and again 2 hrs) before the show.
The email will contain a clickable link that takes you right to the show on Vimeo.
The WECC team will be posting videos on how to access the stream from your computer, smart TV or phone around mid June, but if you have any questions feel free to message us to info@thewecc.ca