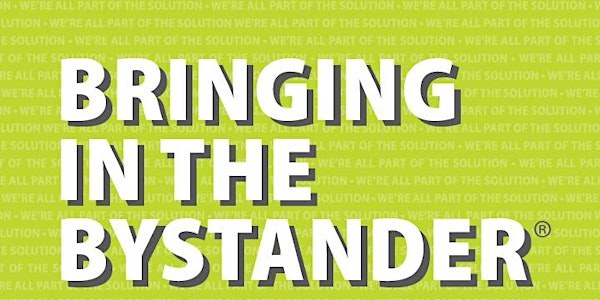 Bringing in the Bystander
Understand how you play a part in proactively preventing sexual and relationship violence and how you contribute to the creation of a campus
When and where
Location
Peter MacKinnon Building/ Room C280 107 Administration Place Saskatoon, SK S7N 5A2 Canada
About this event
Bringing in the Bystander is a two-hour workshop that uses real-world examples, skill and empathy building activities, and role-playing scenarios that equip participants with the skills and knowledge to make a difference at the community level by addressing elements of rape culture. Participants learn about a spectrum of harmful behaviors that constitute sexual violence and methods of interrupting sexual violence safely when it's occurring or likely to occur.
Bringing in the Bystander workshops are open to students and staff free of charge, and participants receive a certificate as well as acknowledgement on their Co-Curricular Record.
To register and for a schedule of future offerings, visit usask.ca/consent.
For more information, contact: student.outreach@usask.ca