About this Event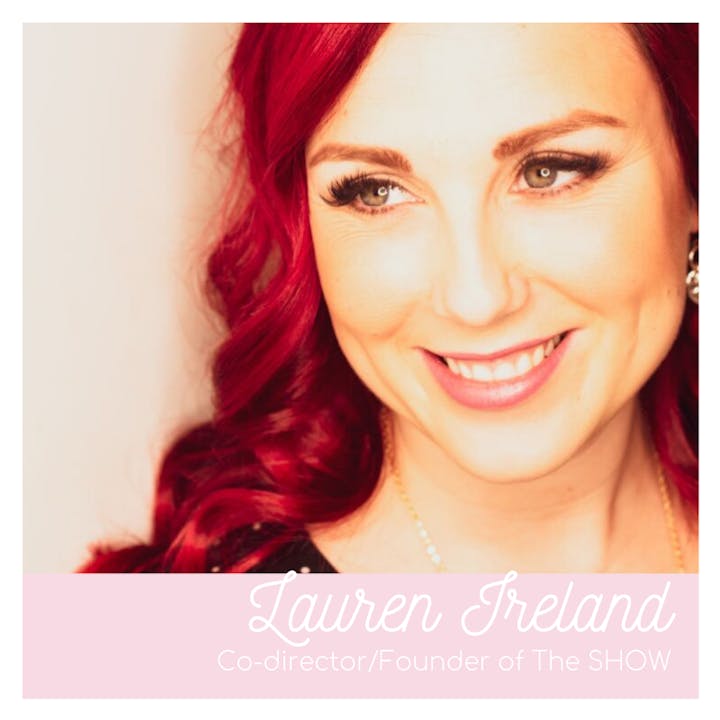 Featured Speaker: Lauren Ireland, Co-director/Founder of The SHOW
Lauren Ireland, is a mother of two to Dominic (age 3) and Aria (5 months). Lauren is a vocal technician extraordinaire who made a name for herself as both a performer and a talented instructor.
In 2008, she founded Singsana Performing Arts, a vocal studio that offers private and group vocal classes. Over the years many students of Singsana have gone on to pursue music as their career or have made music a large portion of their life. Some went on to do post-secondary studies in vocal performance, music therapy or music education. Many have recorded and released professional albums and continue to perform across Canada.
Lauren is also the Co-Director/Founder of The SHOW, a non-profit performing arts company. The SHOW empowers emerging local artists by offering formal training programs (ages 9-25), live productions, and professional development initiatives. They provide opportunities for students to build a diverse portfolio of professional performance experiences. They also produce biannual public presentations which provide our community with access to powerfully compelling performances. Their support of emerging artists and their unique public productions contribute to the developing cultural landscape of Calgary.
Lauren is going to discuss how building and maintaining meaningful relationships led to the prosperity of both of her businesses. Through compelling stories, she will demonstrate how she was building her businesses without even knowing it years before they were even conceived and how giving people her time continues to give back to her businesses.
Join us for a morning full of mingling and networking! Make business connections and quality relationships with other like-minded mamas.
Your ticket includes:
Nutritious food and drinks to fuel your body, impactful takeaways from our keynote speaker and a swag bag full of local goodies.