Join calligrapher Megan Nicole Lettering in this beginner friendly workshop to learn the basics of brush calligraphy!
About this event
Are you looking to learn a fun new skill, jumpstart a new hobby, learn calligraphy for your wedding? Look no further!
Join local calligrapher Megan (of Megan Nicole Lettering) as she leads you through a 2 hour workshop for beginners, teaching you the fundamentals of brush calligraphy. This class is beginner friendly, no experience is needed and all supplies are provided.
During the workshop Megan will provide careful instruction in a small class setting to teach the basic techniques required to create beautiful brush pen calligraphy. You will use a brush pen to learn the pressure and strokes that are the building blocks of all modern calligraphy letter forms through the use of calligraphy drills, alphabet practice, and letter connections.
Join us for this workshop from 1pm-3pm on October 23rd in the workshop room at Studio Three in Newmarket.
All COVID 19 safety precautions for indoor settings will be in place. The class size will be limited to 6 people with spaced out seating and individual supplies. Masks must be worn inside unless eating or drinking. Let's get out and enjoy a little bit of "normal" safely :)
Since we are close to Halloween - expect some fun Fall/Halloween themed goodies!
What's included?
Each student will receive a workshop tool kit that they can take home to continue practicing. This includes:
Black calligraphy brush pen
Coloured dual ended brush pen
Detailed brush calligraphy workbook
Tracing paper pad
Personalized goodies*
* Please be sure to provide all attendees names in the registration form if purchasing more than one ticket, or if purchasing as a gift to ensure correct name personalization.
Please note there will be professional photos taken of this workshop.
Please feel free to email hello@megannicolelettering.com if you have any questions.
Follow Megan on Instagram and tag her in your workshop pictures @megannicolelettering !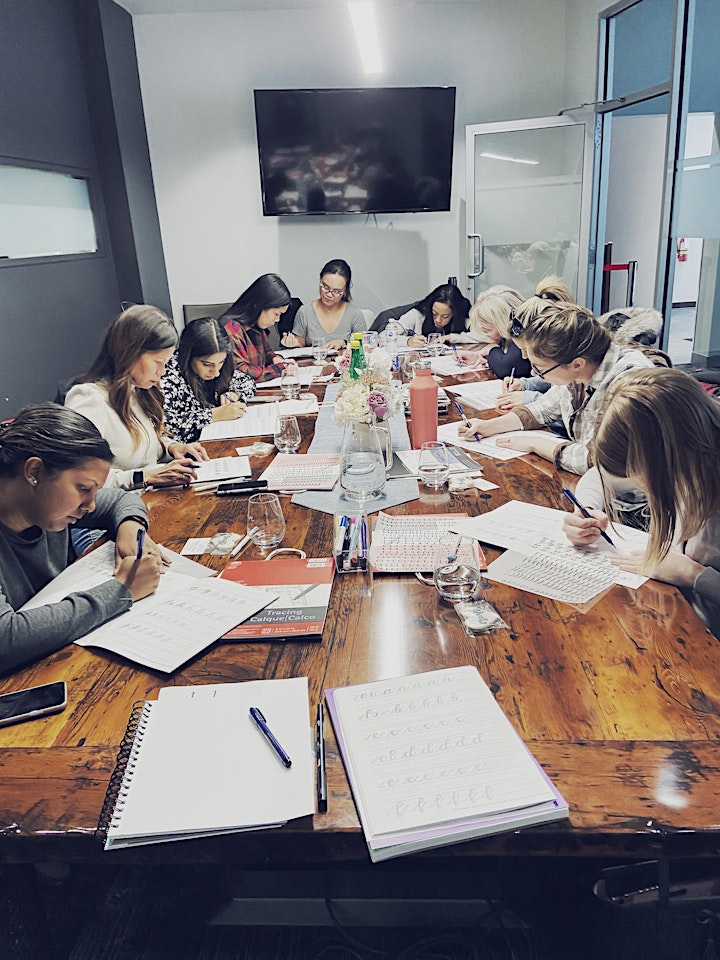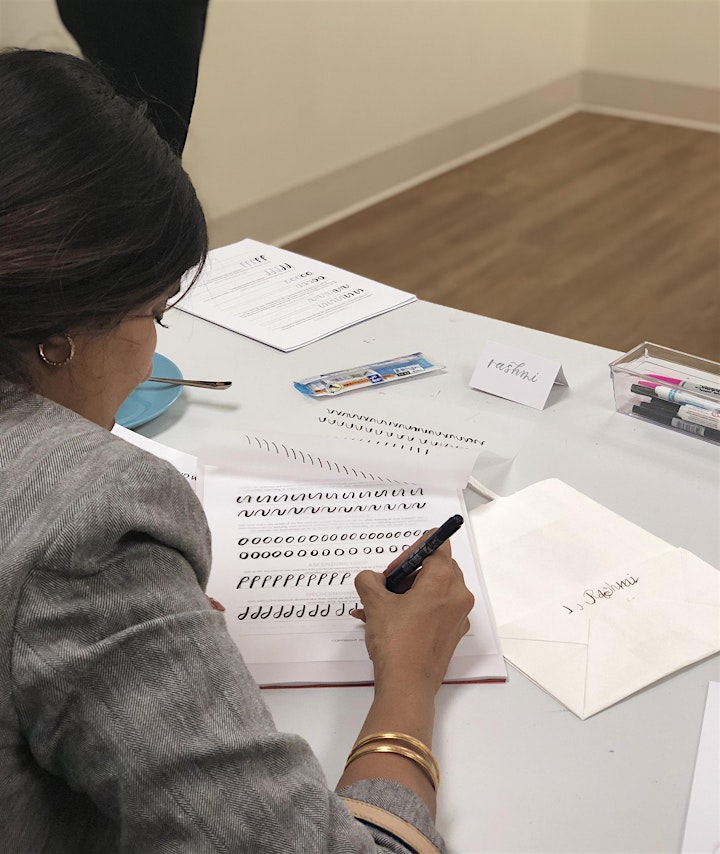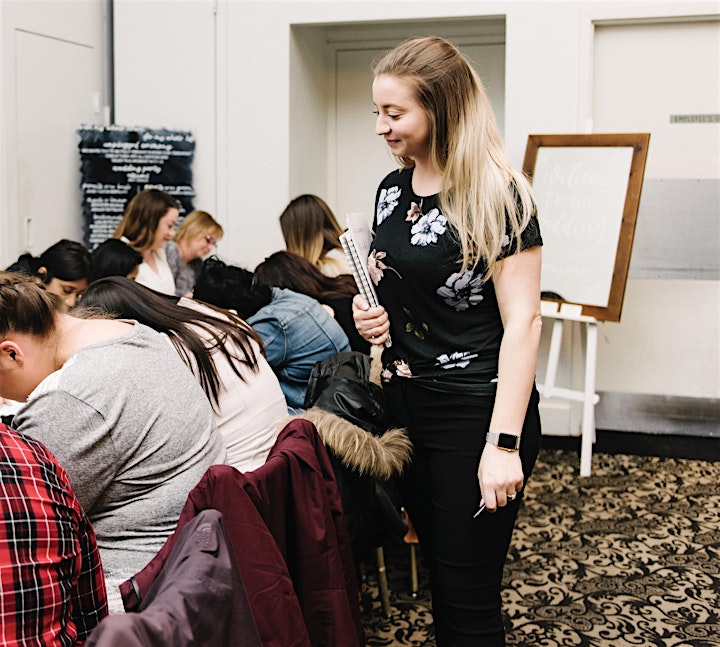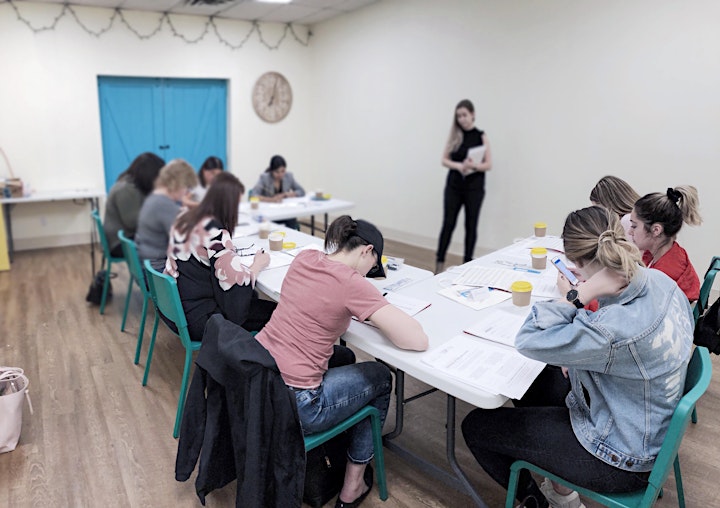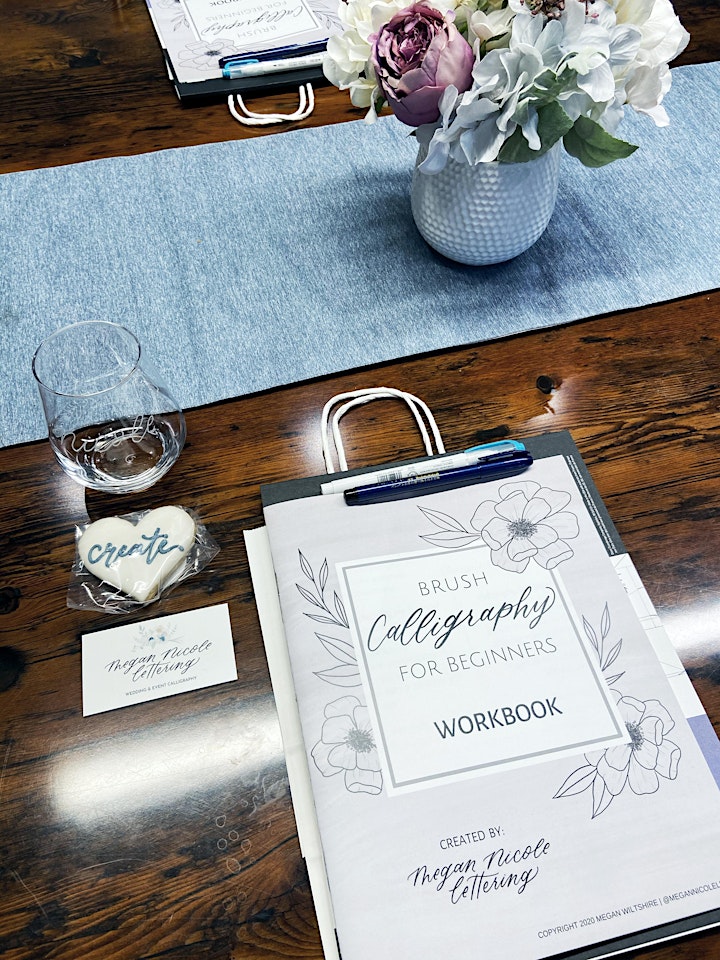 Organizer of Brush Calligraphy Workshop for Beginners
Hello there! 
My name is Megan, I'm a Greater Toronto Area and York Region based calligraphy artist and educator.  
My love for calligraphy began years ago when I picked up some pens with only the intention to start a new hobby with worksheets similar to those I have now created and teach with in my own workshops!
I have had the pleasure of teaching over 100 students brush calligraphy through in-person workshops all over the Greater Toronto Area, and through my calligraphy kits and online workbooks.
Sharing my passion with others who also are interested in learning calligraphy (whether it be for a hobby or to learn calligraphy to DIY their own wedding) is one of my favourite things to do! 
I hope to spark that passion in my students through teaching a variety of calligraphy techniques and styles in a fun and interactive way during my workshops! 
 Come say hello on instagram! @megannicolelettering