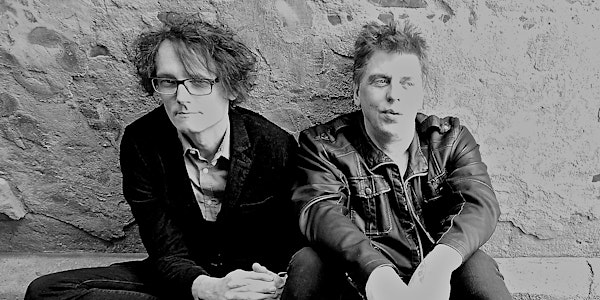 Bryan Potvin - Northern Pikes & Kevin Kane - Grapes of Wrath - Aug. 27th
Bryan Potvin from The Northern Pikes w/ Kevin Kane from The Grapes Of Wrath at the Trailside for ONE night only! Don't miss this amazing duo
Date and time
Sunday, August 27 · 8 - 10pm ADT.
Location
Trailside Music Hall 155 Kent St. Charlottetown, PE C1A 1N5 Canada
About this event
If you are a fan of Canadian rock music from the 80s and 90s, chances are you're familiar with The Grapes Of Wrath and The Northern Pikes. Back in 2014, after a chance meeting between Kevin Kane (Grapes) and Bran Potvin (Pikes) at a guitar store in Toronto, the two made plans to get together and hang out, which quickly turned into regular rehearsal sessions. Feeling charged by their new-found musical chemistry, the duo began performing across Canada as Kane & Potvin. Talk soon turned to writing and recording original material, and their self-titled debut album was released in 2016. In 2017, Bryan and the other members of The Northern Pikes asked Kevin to join them on the road as second guitarist for their "Big Blue Sky" 30th anniversary tour. Soon after the tour, Kane became a permanent Pike as the band headed into the studio to record the "Forest Of Love" album, effectively putting Kane & Potvin on indefinite hold as a musical entity. Now, with Kevin now calling the south shore of Nova Scotia home (Bryan has been here since 2014), it seemed ridiculous to not take Kane & Potvin off of hold, now that they were essentially neighbours again.