About this Event
BUFFALO SYMPOSIUM &
ENTERTAINMENT FESTIVAL
SCHEDULE
July 26, 2019
Royal Saskatchewan Museum Auditorium
9:00 am Opening Prayer – Lillian Piapot & Faye Sioux-John
9:30 am Opening song and buffalo dance by buffalo camp performers
9:45 am Opening Remarks: Theresa Walter, Royal Saskatchewan Museum
10:00 am Buffalo People Arts Institute – Buffalo History Presentation
10:50 am Video Presentation: Dancing the Space In Between
11:00 am Canadian Nature Conservancy: Kristen Martin
11:30 am Reconciliation Regina: Janine Windolph
12:00 pm Lunch Break
1:00 pm Dr. Leroy Littlebear – Buffalo Treaty
2:00 pm Ed Bitternose, Indigenous Buffalo Keeper
3:00 pm Office of the Treaty Commissioner: Mary Culbertson
4:00 pm Closing Remarks – Move to outdoors for Buffalo Feast
Green space south of Royal Saskatchewan Museum
4:30 pm Preparation for Community Buffalo Feed
5:00 pm Buffalo Feast – Free to community
5:45 pm Entertainment Festival opens – Emcee Erroll Kinistino
6:00 pm Jason Chamakese
6:30 pm RiverLily Wuttunee
6:45 pm Dale Mac
7:35 pm Erroll Kinistino & Josie White Bear
8:00 pm Ali Fontaine
8:30 pm Jah'kota
9:30 pm Closing Remarks
Youth Activities during day at the RSM:
10:00 am Outdoor sports and art activities in green space outside & indoor tour for group 1 in RSM
12:00 pm Picnic outside for kids
1:00 pm Outdoor sports and art activities in green space outside & indoor tour for group 2 in RSM
2:00 pm Outdoor sports and art activities in green space outside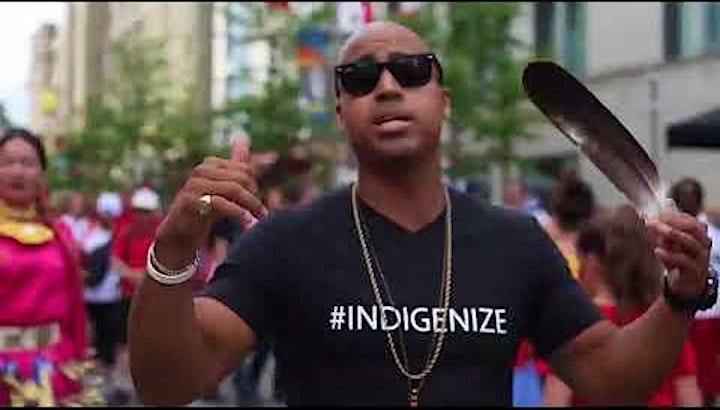 Justin Alexander Holness is part Jamaican and part Nakota from Ocean Man First Nation in Saskatchewan so subsequently his artist name is Jah'Kota. He was born and raised in Winnipeg and moved to Ottawa in 2010. He believes everyone has a genius we just have to nurture our gifts. Jah'kota won first place at the summer solstice festival in 2013. He then released his 1st home studio album June 21, 2014 at the summer solstice festival that following year. He was nominated for Rap Single of The Year at the Canadian Urban Television Awards in Winnipeg 2015 for his song Reconciliation ft. young Mohawk Native Hip Hop Artist LB and prominent traditional teacher Albert Dumont. Most recently he made history for being the first to drop a verse in the senate on National Aboriginal Day. His passion is to spread truth, love, and well being throughout the world with words and music and inspire young people to find their genius!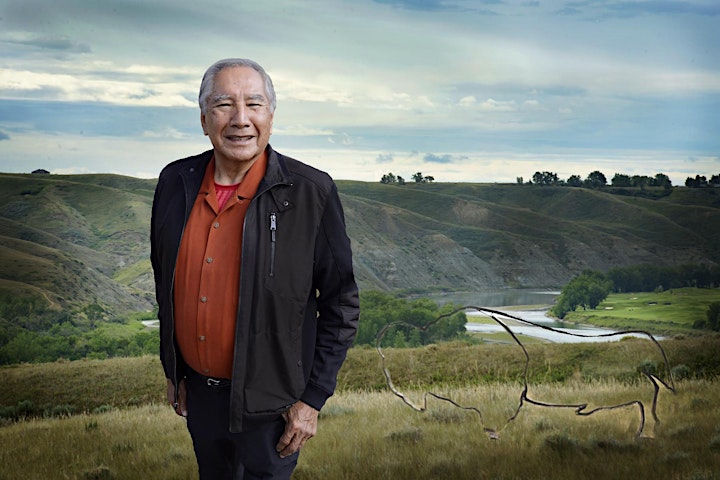 Leroy Little Bear has himself become an institution. This veteran educator and renowned academic is a model for all Aboriginals striving for success in higher learning. The founder of the Native American Studies Department at the University of Lethbridge – where he served as Chair for 21 years – also went on to become the founding Director of Harvard University's Native American Program. He's co-authored three texts – Pathways to Self-Determination: Native Indian Leaders Perspectives on Self-Government, Quest for Justice: Aboriginal Rights in Canada, and, Governments in Conflict: Provinces and Indian Nations in Canada – and helped write Justice on Trial, the report of Alberta's Task Force on the Criminal Justice System and Its Impacts on the Indian and Métis Peoples of Alberta. A member of the Blackfoot Confederacy, Little Bear contributed to publications for the Royal Commission on Aboriginal Peoples in the area of criminal justice issues, did the same for the Assembly of First Nations on constitutional issues and has provided legal advice to numerous Aboriginal organizations on land claims, treaties and hunting and fishing rights. He is now recognized as one of the continent's leaders in the advancement and acceptance of North American Indian philosophy. When he began his studies in the 1960s he quickly determined he wasn't attending university for himself. Instead, Leroy Little Bear did it for his people. "Educating Native students was my way of making a difference," he says. "If I can graduate ten or fifty Native students then that makes a big difference." He has already succeeded.
Dale Mac (McArthur) is an Indigenous songwriter and Blues/Roots/Rock guitarist from the White Bear First Nation and based in Regina, Sask. His style is in the vein of many Canadian artists and legends (Matt Mays, The Trews, Tragically Hip). His guitar writing influences include Pearl Jam, Clapton, and Springsteen. Dale's songs and lyrics are based around Canadiana while promoting his style of music and positive lifestyle. His songs were featured on TV, Media, and radio.
Dale wrote and self-produced his debut 2015 EP "Whistle Man" under the alias "Kinder Scout", a reference to an Indigenous scout on a journey to seek medicine for his community. (Copyright 2015 SOCAN). Immediately following his debut EP release, Dale studied Audio Mastering via Berklee College of Music with producer Jonathan Wyner to further the quality of Dakota Red Productions. After a successful tour of his EP, Dale took his music to Nashville and was well received in February 2016. Later that year, he was successful in landing an endorsement with Covenant Cables, an American guitar cable supply company catering to musicians' gear supplies. Later in 2016, Dale returned to Nashville on invite and performed more new songs with open arms welcoming.
In January 2017, the Kinder Scout alias transitioned to "Dale Mac", the name he is better known by in the local arts scene. By the summer of 2017, Dale's bluesy roots single "The Road Ahead", a song using Molly's Reach from the late CBC TV series The Beach Combers as the silent backdrop, made the Indigenous Music Countdown Chart at #21.
The second release American Horse is guitar inspired, blues driven, and merges his Canadiana with his guitar writing.
Todd Wakefield got his first bass guitar when he was still just single digits in age after much begging and pleading with his parents and dabbled in music here and there, he started taking the bass seriously somewhere around age 14. He played in several music projects through the years, no matter the band they all had one thing in common. Weather it was punk rock, hard rock, acoustic rock. They were all an offshoot of rock.
Todd replied to an ad looking for a bass player posted by Dale. Todd was brought in on a trial basis to see if he could handle the music, the band situation, and the pressure of live performances. So the band practiced with Todd five times and then they hit the stage at McNally's Tavern (a now favorite local venue) September 11th, 2014 and Todd performed with flying colours. Todd was officially part of the band soon after. With tasteful fills and well placed runs Todd brings his punk style bass playing and blends it to Dale's roots rock guitar to create a well rounded unique musical force.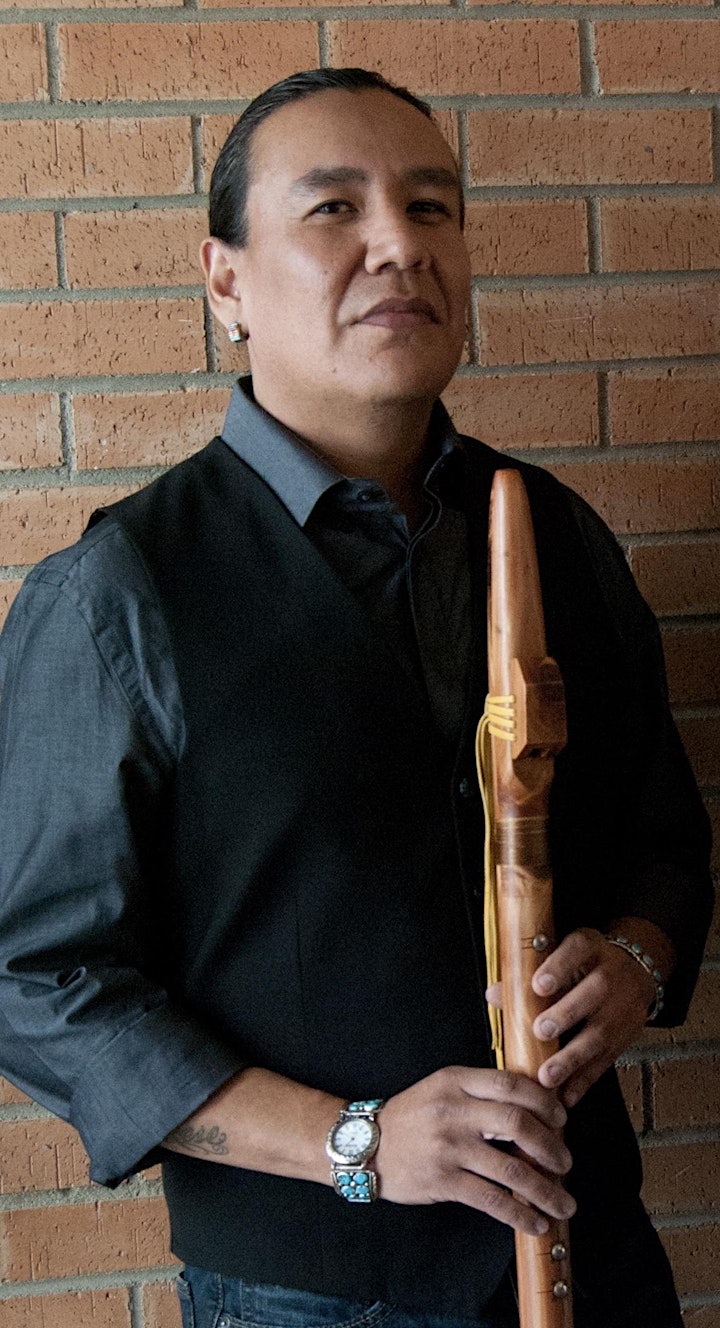 Jason Chamakese is from the Pelican Lake First Nation in Saskatchewan, Canada. He is from the Plains Cree Nation and is a fluent speaker of the Cree language. He began his flute playing as a hobby in 1998. He later began to compose his own music and released an album of flute music entitled "Midnight at Clearwater, Native American Flute Songs, volume 1 in 2007. Later, he released the self-titled album Jason Chamakese, Native American Flute Songs, volume 2 in 2010. He is a multi-nominated artist and had nominations for Best Flute player at the Native American Music Awards, Canadian Aboriginal Peoples Choice Music Awards, and Canadian Aboriginal Music Awards in 2011. He is the winner of the Best Traditional Flute CD category at the 2011 Canadian Aboriginal Music Awards. He has traveled throughout North America sharing his music and stories and travelled to Scotland in 2013.
In May of 2015, he suffered a stroke and was in an induced coma for 9 days, placed on life support and given a 30% chance to live. Doctors notified his family that if he was to survive, he would suffer debilitating effects and require constant medical care. However, through prayer and knowing a second language, his recovery has been miraculous. Moreover, he kept his ability to play Native American Flute. His story is inspirational. He wishes to encourage First Nations youth to learn their respective languages and follow their culture as best as they can to also to embrace a positive alcohol and drug free lifestyle. He also wants to encourage them to pursuing their interests in sports, art, education and culture as an alternative to drugs and alcohol. He shares his own personal story and it is truly inspiring. Recently, he was part of a history making national broadcast of an NHL game on APTN, where the Cree Language was utilized for the first time and he sat as a panelist and special guest.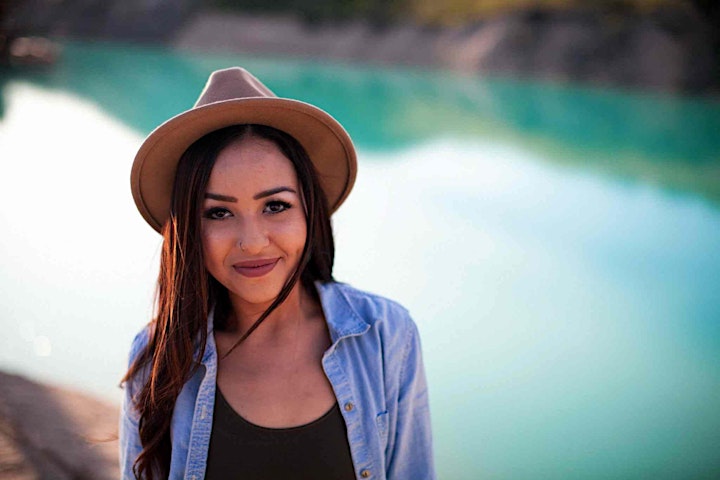 Ali Fontaine is an award-winning Sagkeeng First Nation singer-songwriter. At age 15, she entered a talent competition and won a studio session where she recorded one of her original songs. She released her debut album before her senior year of high school was over. That album won "Best Country Recording" at the 2013 Native American Music Awards. Ali focused on Indigenous Studies and Human Rights at the University of Manitoba and attributes her studies to influencing her most recent songwriting. While her music started out in the country genre which was popular on the reserve growing up, her single "Free" explores more of an R&B style. Ali is also a music mentor for at-risk youth.
Fun Facts
2013 Indigenous Music Awards winner for "Indigenous Female Entertainer of the Year"
2013 Native American Music Awards winner for "Best Country Recording"
2011 Indigenous Music Awards winner for "Best New Artist" and "Best Country CD"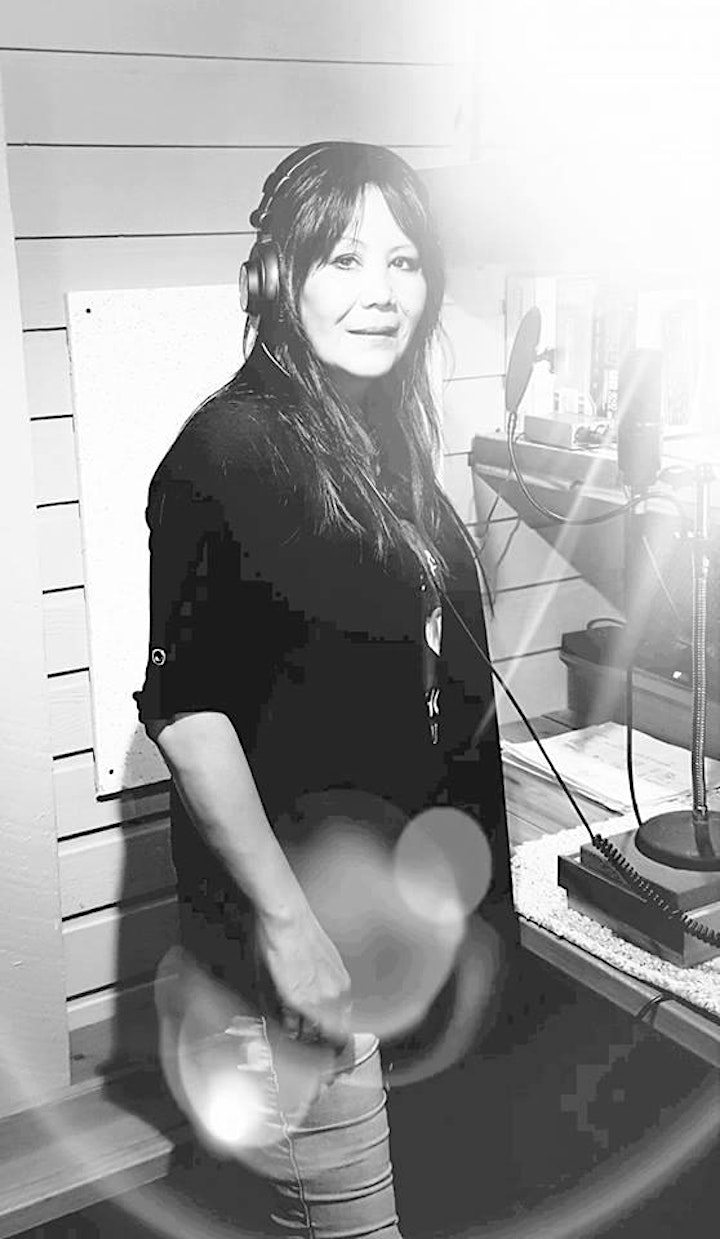 Josie (Linka) Sheepskin is a Nakoda woman, currently living in Regina SK. Becoming a grandmother brought her to visit her Sunshine Coast family and a chance to sing. Over 9 months Josie took her new found art and her unique voice to record lead vocal for 16 songs as well as back up harmonies for all the other 32 songs.
Alive in the Garage Vol.1 "Blue" by caren range project
For fans, all of Josie's lead songs are consolidated in Alive in the Garage Volume 5, "all Josie".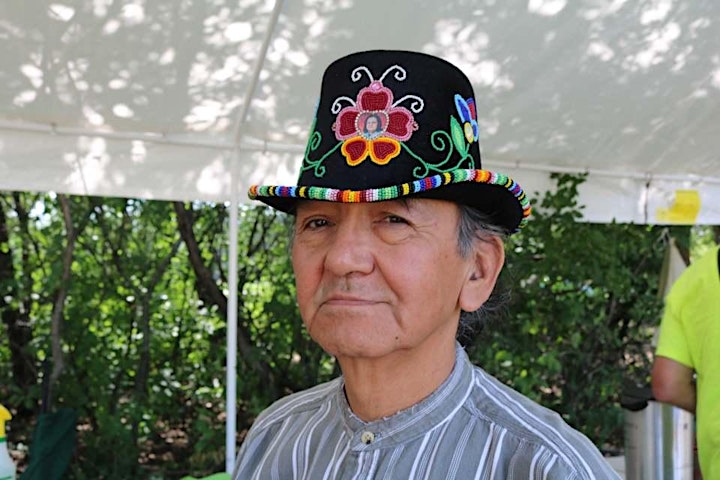 Erroll Kinistino works as an actor, entertainer, Master of Ceremonies, drama workshop instructor, director, mentor, singer and writer hailing from the Ochapowace First Nations Reserve in Whitewood, Saskatchewan, Canada. He is probably best known for his recurring role as Leon in Canadian Broadcasting Corporation's television drama series North of 60 (1992). However he has played parts in many films and theatre productions throughout Canada. Kinistino is currently assisting in the development of Aboriginal theatre in Regina with Prairie Spirit Connection Lifeskills Incorporated and Common Weal Community Arts. He is also a grass dancer and sings contemporary Native Canadian music.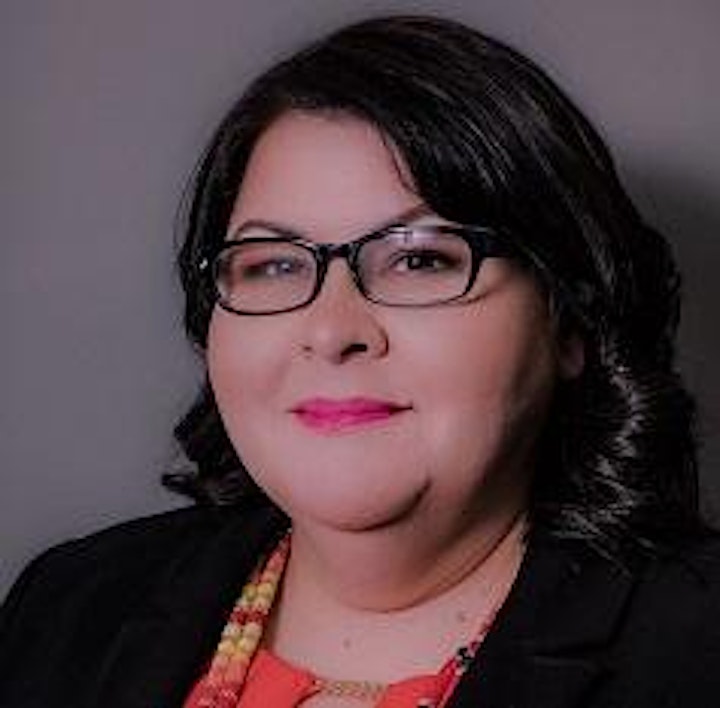 Mary Culbertson: The Treaty Commissioner is a member of the Keeseekoose First Nation and with her in January 2018 appointment she became the first woman Treaty Commissioner of Saskatchewan. She has over 20 years of professional experience working in federal, provincial and territorial governments and with Indigenous organizations. This includes Public Safety & Emergency Preparedness Canada, Corrections Services Canada, the Government of Saskatchewan, the Federation of Sovereign Indigenous Nations, Sunchild Law, and various Tribal Councils. Over the years, Mary has been an active volunteer in many community organizations and engaged in advocacy work with Indigenous communities, families and grassroots organizations.
Mary holds a Juris Doctor of Law from the University of Saskatchewan. She grew up seeing both worlds on her family farm north of Pelly SK., across the river from Fort Livingston site and her Nation of Keeseekoose. She is the granddaughter of late Senator Roy Musqua and Nellie Brass. She is a mother of four grown children and proud Kokum to 4 grandchildren. She firmly believes the teachings she learned from her family, her aunts, uncles, cousins and parents have shaped her journey, her knowledge and her determination.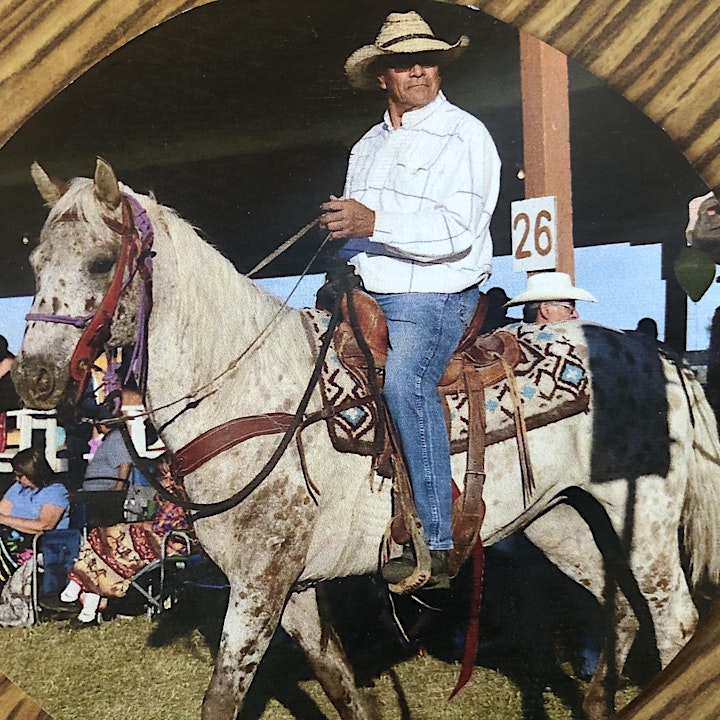 Ed Bitternose was born on George Gordon First Nation to William and Evelyn Bitternose. He is the grandson to Harry and Louisa Bitternose. Husband to Laverne for 49 years. Father of 6, mushom of 17 and great mushom to 3.
Most of Ed's life has been dedicated to helping the survivors of the residential school both directly and indirectly affected by the impacts it has had on our First Nation people. He has been an advocate for not only the people of Gordon First Nation but for many across Canada.
Ed has been the Buffalo Keeper at Touchwood Medicine Ranch in George Gordon First Nation for the past 20 years.
RiverLily Wuttunee Bio:
My name is RiverLily Cree Wuttunee (former Sakicawasihk Gold Eagle Casino PowWow Junior Princess 2009).
My parents are Melissa LeeAnne Wuttunee of the Red Pheasant Cree Nation, SK Treaty 6 Territory and Andrew Darrell Bellegarde of the Little Black Bear First Nation, SK Treaty 4 Territory. I am a strong, proud First Nation's female of Cree and Saulteaux decent.
I am an 11 year old First Nations singer, actor, and dancer. Some of my recent achievements are winning Gold in Junior Pop Contemporary at the Saskatoon Academy of Music, singing a small solo and playing two characters in this years SaskExpress Musical Theatre Jr Broadway Play, Pirates Past Noon. I was also very privileged and honoured to have had the opportunity to recently co-represent First Nations female youth across Saskatchewan as a cast member in The Voices Of The North 2019.
Most recently I was super excited to perform on May 10, 2019 as a Junior Youth Contestant for the Voices of The Valley 2019, Poundmaker Cree Nation, Sk. I am goal oriented, energetic, and most would say- free spirited. I have always loved to entertain even before I could talk. I improv, sing, dance, and enjoy spending time with my family and friends. I am also a Girl Guide, a Hockey, and Baseball player. In the summers you can find me with my family travelling to Powwows. I am an old style and contemporary fancy shawl dancer. I have a great love for animals and have a dog named Zoey, a hamster named Brownie, and two budgie birds. My goal is to become a super star!