Description
Are you a young woman or a parent of a young woman who is in grades 9, 10 11 or 12?
Are you unsure of your future career path? Or would you like to learn about new, exciting and rewarding careers?
Then this event is for you!We invite you to attend our 1st Build a Dream event in London, Ontario.
We know that making decisions about your future career can be difficult. We have organized this event to share with you some career options that you may not have thought about before! We would love for you and your parents to join us for dinner to hear from successful women, meet local employers, take part in some exciting interactive activities and have your photo taken in our photo booth!

This year's event will be held on Tuesday, November 28th, from 5:00-9:00 PM at the Hellenic Community Centre
Seating for this event is limited! We encourage you to register today while you still have the opportunity to do so.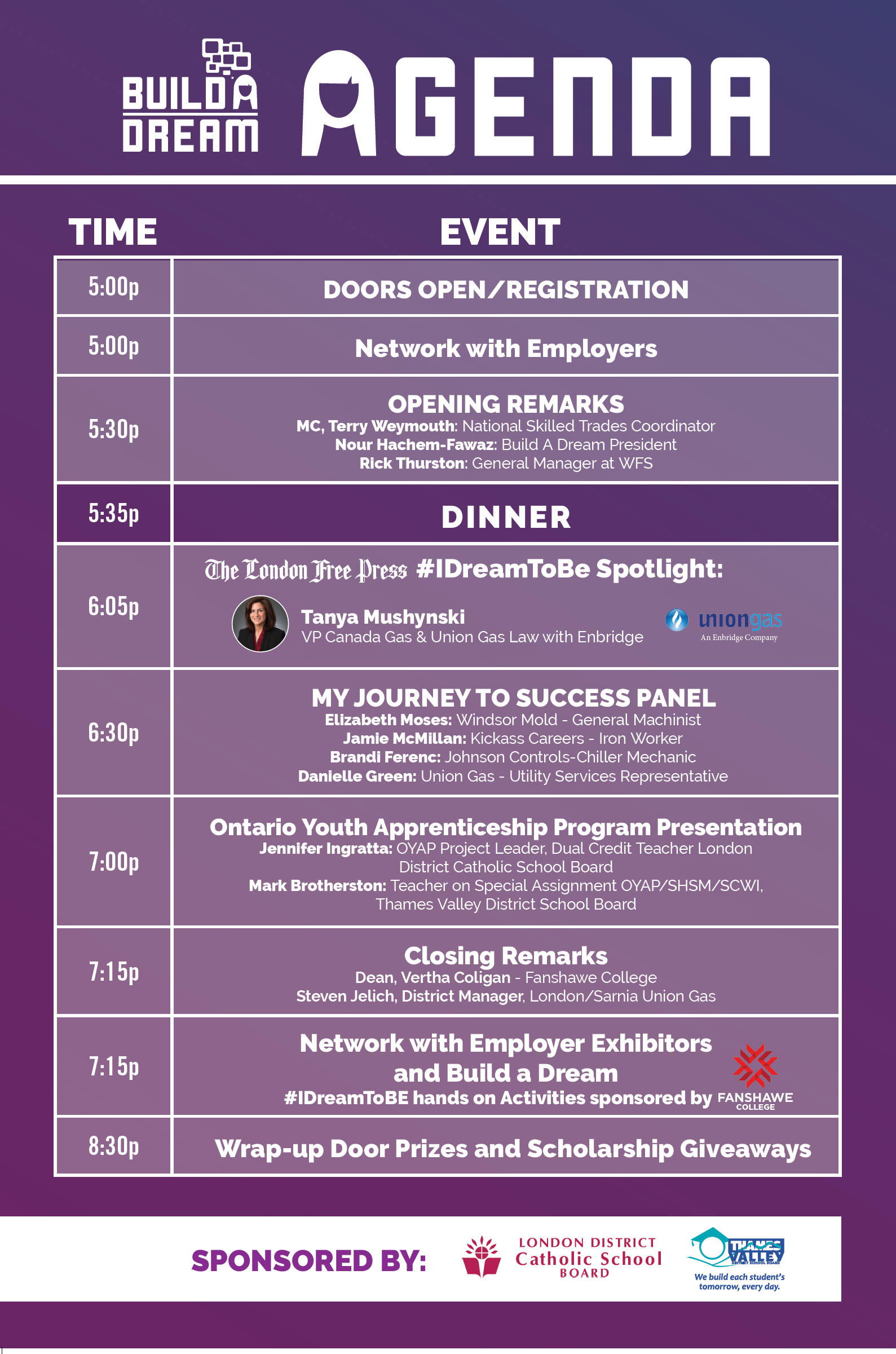 Be sure to get connected on our Facebook page and our Twitter page:

https://www.facebook.com/WEbuildadream/
https://twitter.com/Build_ADream
We look forward to seeing you there!
The #WEbuildadream team
"By agreeing to register for this public event I am aware that any pictures of me from this event can be used for future marketing materials."