Description
You're invited to join us for our 1st Annual London Build a Dream event!
What is the Build a Dream evening event?
Build a Dream is designed to attract, encourage and recruit female students to pursue careers in skilled trades, STEM (Science, Technology, Engineering and Mathematics) and law enforcement.
Event Agenda: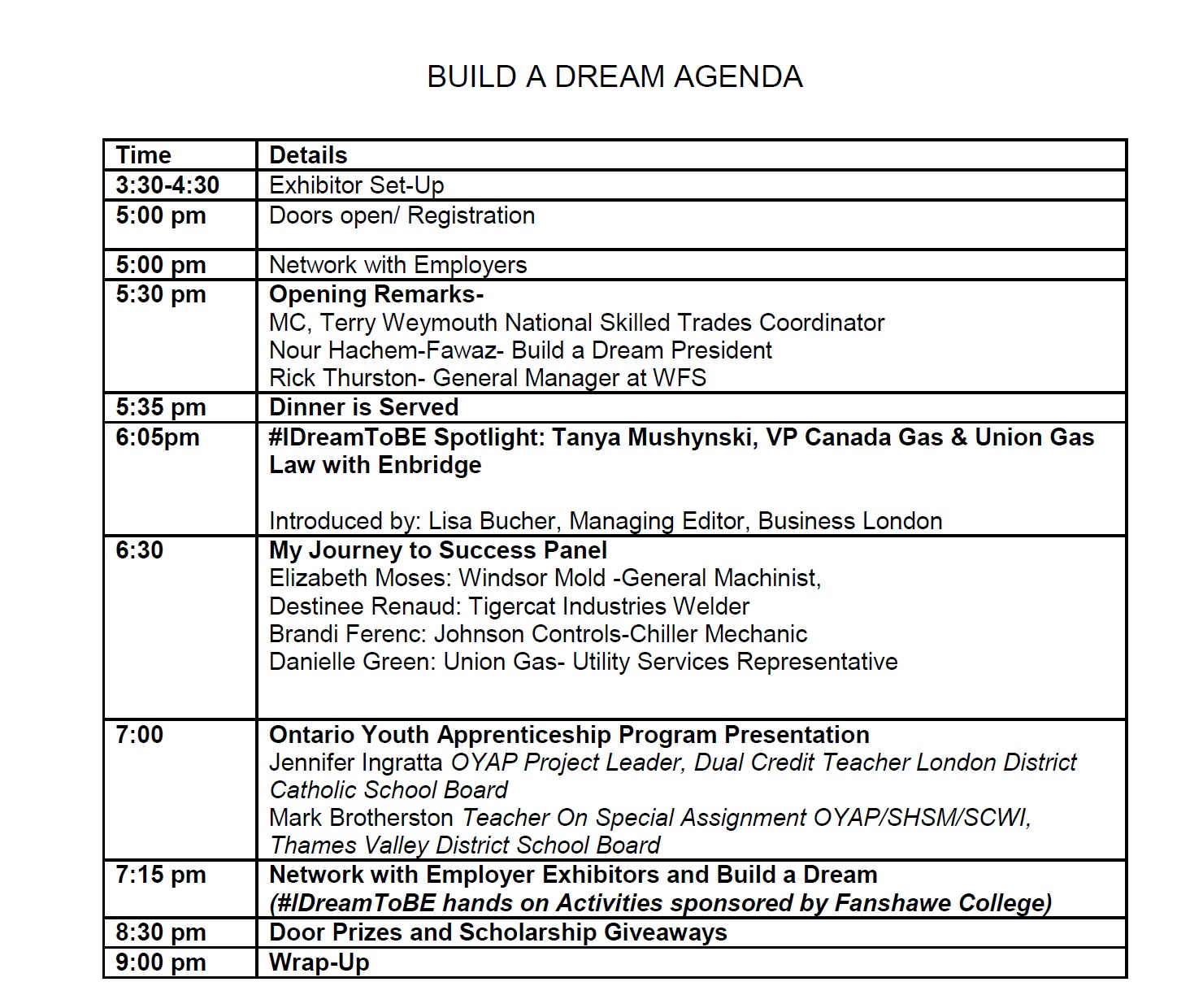 At 5 PM we will start welcoming young women and their parents to an evening where they can learn about the career opportunities that young women have in industries where women tend to be underrepresented. These guests will have the opportunity to engage with you at your booth in addition to taking part in interactive activities and learning from panel discussions. Please make note dinner is included in your ticket. If you're interested in setting up a booth to represent your company, see ticket price below.
This event is an excellent opportunity to connect with potential members of your future workforce!
Are you interested in learning about our sponsorship opportunities?
If so, please contact:
Nour Hachem-Fawaz
President
info@webuildadream.com