Description
Are you are unsure about your career path?
If you are a young women (identify as a young woman) in grades 9-12 and want to learn more about exciting careers available, this event is for you!
Since 2014, Build a Dream has delivered exciting career discovery expos across the region and it is time to bring that experience to you at the 1st Annual Build a Dream Niagara Expo. Parents and their daughters can hear from women in industry, speak with employers, try exciting hands-on activities, have fun in the photo booth, and experience careers in a low-pressure environment.
Making decisions about the future career can be difficult so Build a Dream has organized this event to share career options that you may not have previously considered. We would love for you to join us to learn more about a future in science, technology, engineering, math, skilled trades, emergency services, and entrepreneurship.
It's FREE and there are lots of giveaways and prizes to be won!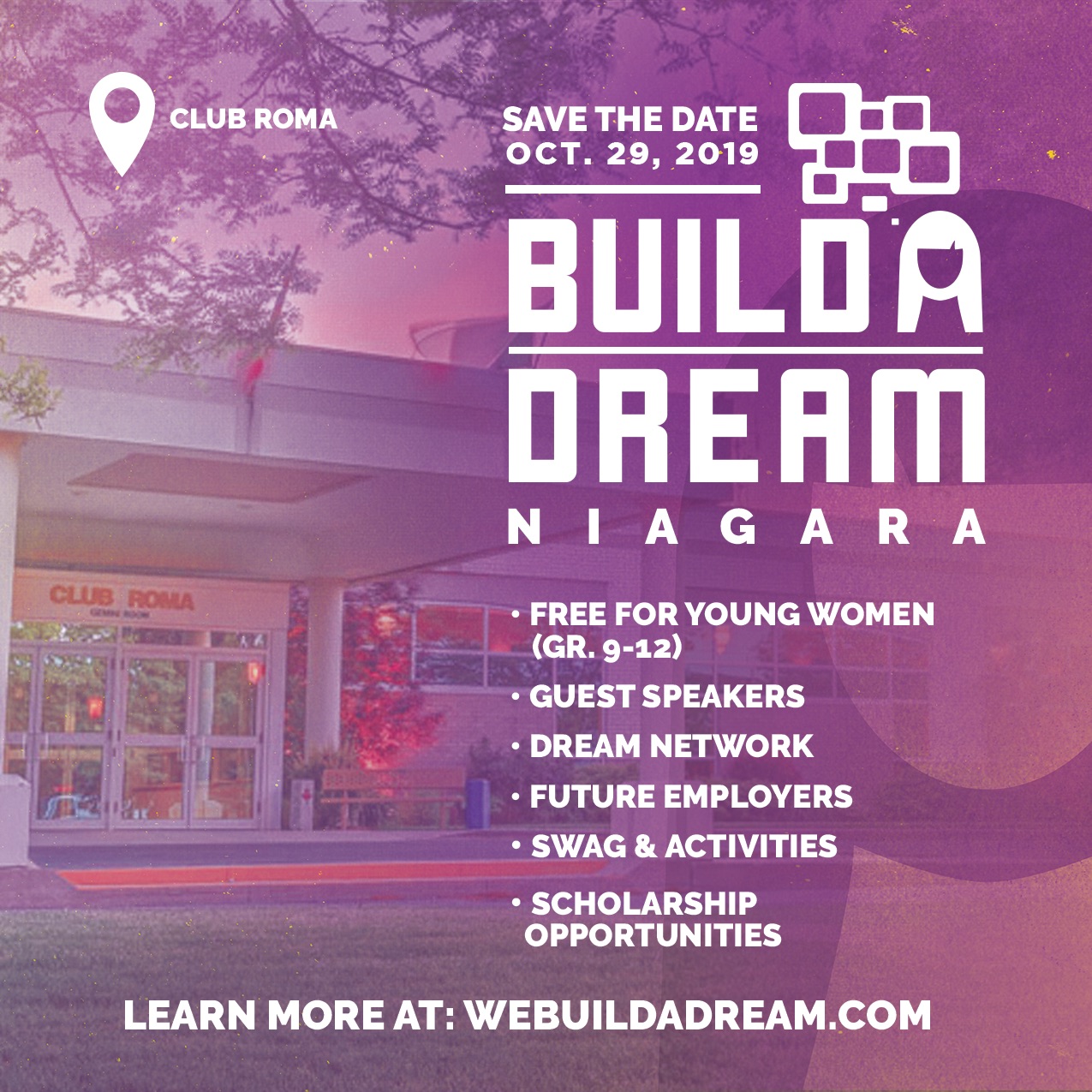 This year's event will be held on Tuesday, October 29th, from 5:00-8:00 PM at the Club Roma.
Register today!
Seating for this event is limited so we encourage you to register today.
** By agreeing to register for this public event I am aware that any pictures of me from this event can be used for future marketing materials.**
Be sure to connect with us on social media to see updates and announcments for your expo:

We look forward to meeting you soon!
The #WEbuildadream Team