Event Information
Location
Kitsilano, Vancouver, BC
Contact :
Océane at 778 708 1798
Canada
Description
You have this amazing idea, learn how materialize it into a concrete valuable product!
About the workshop
As an entrepreneur or a project developer, estimating and anticipating sales and costs are directly linked to the development and survival of your project / company.
In this hands-on workshop you will learn to make numerical projections to build a coherent business model. This model will allow you to accurately predict your cost variations, sales, hiring new employees, but also to play with several scenarios...
This workshop is designed to provide not only financial management tools but also mechanisms that will help you to anticipate future decisions at every major stage of your project.
Tools that you will take with you after the course:
- A list of 8 exclusive templates to model your business
- A list of 10 internal business rules to choose from and adapt to increase your profitability
- An in-depth understanding of the best and most profitable business model for YOUR company
At the end of this practical workshop, you will be able to:
- Know if your business/project is viable or not
- Create a preliminary budget to boost the profitability of your company
- Design your own business model based on our exclusive list of templates and choose the best one

- Identify the important indicators that will help you decide whether or not to launch your project
- Make a difference between profitability and failure, by creating and implementing the appropriate business rules

- Model the tools that will raise your business mindfulness and align your business with your core values
- Connect to like-minded entrepreneurs
These solid tools will allow you to make your decisions with confidence and deliver the objective measurements of your activities.

About the speaker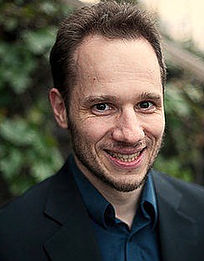 Dr. Gaetan Mourmant has been an entrepreneur since 1996. He is, inter alia, CEO of VBA101 (www.vba101.com) and also developed xlerateur.com, dedicated to MS Excel (training, consulting, software).

Gaetan wrote his PhD thesis on "how and why employees decide to quit their job and start a business". Using the results of his research, he is now helping entrepreneurs.
His current research is combining entrepreneurial intuition and the use of energetic tools to remove any negative thought forms.
Speaker's publications:
Awakening the Dormant Dream: The Concept of Entrepreneurial Mind-Shifts
G Mourmant, K Voutsina - Upcoming in the DATABASE for Advances in Information Systems, 2017
--
Another road to IT turnover: the entrepreneurial path
Need more information?
Call Oceane: 778 708 1798
Date and Time
Location
Kitsilano, Vancouver, BC
Contact :
Océane at 778 708 1798
Canada