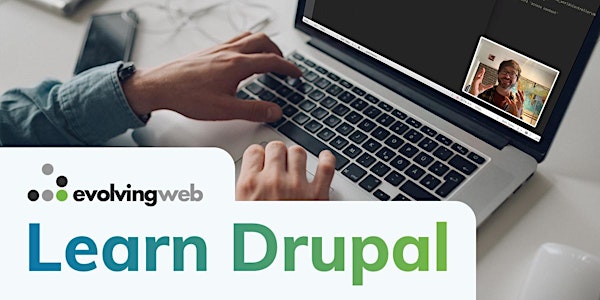 Build accessible websites out-of-the-box with Drupal - Free Webinar
Drupal's accessibility features are second to none in the CMS space. Join the webinar to learn how to leverage them.
About this event
Celebrate Global Accessibility Awareness Day with us!
Drupal is one of the largest open source content management systems (CMS), powering millions of websites for governments, NGOs, higher education institutions, and businesses worldwide. Made possible by a global community of contributors, the Drupal project places a strong focus on accessibility and plays a big role in building a web for all.
You already know how essential web accessibility is from both an ethical and a regulatory standpoint. Drupal's accessible out-of-the-box features are here to help you effortlessly comply with best practices and standards.
You'll learn:
Join us to learn the Drupal advantage and discover how it can help you create accessible websites. We'll also go over lots of tips and guidelines to get you started.
What is Drupal and what's special about it?
Overview of Drupal's accessible out-of-the-box and advanced features (and when you would use them)
How to use Drupal for a variety of websites and projects
How other tools can be integrated with Drupal
The value of the open-source community
Who Will Get the Most Out of This Course
This course is designed for project managers, decision-makers, site builders, and developers who are looking for the best platform to build inclusive digital experiences.
Get More In-Depth Training
Evolving Web offers more advanced trainings on a variety of Drupal and Web Accessibility topics. We also offer private courses and trainings. Got a request? Contact us and we'll create a custom solution for you.
FAQ
What do I need for this class? A laptop, headphones, and a mic.
About Evolving Web
Evolving Web is a Montreal-based, Open Source Web Agency, providing collaborative, Drupal-driven approaches to brand building. We help clients build a flexible digital foundation for their brand and uncover opportunities for growth as they evolve.
Because Evolving Web was created by Drupal community members and is staffed by passionate Drupal experts, we want you to be a Drupal expert, too!