Description
This seminar may be eligible for Home Builders CPD continuing education credits and to self-report for AIBC Learning Units.
Join us for a morning event in the beautiful Coal Harbour in Downtown Vancouver.
Event Schedule
07:30AM - 08:00AM - Registration & Networking
08:00AM - 09:00AM - Topic#1: Lighting with LEDs
09:00AM - 10:00AM - Topic#2: CEC'15 Requirements for Part 9 Buildings

10:00AM - 10:30AM - Coffee & Networking
10:30AM - 11:30AM - Topic#3: LED Lighting Specification Essentials
Topics
Lighting with LEDs by Harneet Randhawa Click here
An introduction to basic lighting design Do's and Don'ts with a singular focus on LED lighting and related controls. Understand basic lighting terms & concepts to make cost-effective purchase decisions for your specific project needs. Know what ASHRAE is all about and how to coordinate requirements from registered professionals.
CEC'15 Requirements for Part 9 Buildings by Harneet Randhawa

An overview and background of applicable Canadian Electrical Code (CEC 2015) requirements for residential and small building projects in Vancouver & BC. A case study will be discussed. This offering is informal learning only and cannot be substituted for comprehensive building code training from a formal educational provider.
LED Lighting Specification Essentials by Harneet Randhawa

LEDs offer many color, dimming, shape, size, form, housing and other configurable options. It is always tough to decide whether to go with integrated LEDs or replaceable LED lamps with a lamp socket. Learn the basics of selecting LEDs and how to source them cost-effectively.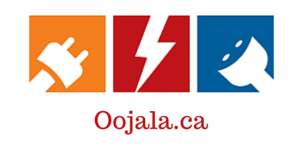 Thank you for your interest. We hope to see you soon.
Past Events
April 25, 2017, Topics - Passive House/Project Management/Building Envelope. Click here for more info.
Additional Info
Terms of Sale: Please note that ticket purchases are non-transferable. There will be no ticket sales at the door.
Transporation: We highly recommend using local transit options. This event location is a 5 minute walk from the Burrard Skytrain Station. There are several nearby indoor/underground public pay parking spots; one such location is the Pacific Palisades Impark Lot, click here for more information.