Building a Content Strategy: Putting the User First
Description
Words make all the difference, which is why a cross-organizational content strategy is key in achieving strategic objectives. At this IABC Ottawa event, well-respected content strategists from Ottawa will discuss best practices for putting together a content strategy that produces real results with the user experience in mind. These content strategy experts will share successes and challenges in producing accessible web and product content, discuss the importance of information architecture, identify ways to get buy-in from internal stakeholders, and answer your questions on building an effective content strategy from what to include to what to prioritize.
Meet our panelists:
Biz Sanford, Content Strategist - Shopify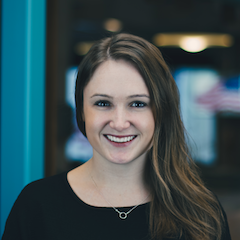 Biz Sanford is a content strategist on the UX team at Shopify in Ottawa, Canada. With a passion for usable technology, plain language, and content strategy, she sets editorial standards for Shopify product content, manages Shopify's voice and tone, and teaches the entire organization how to write their own great content. Biz spends her days doing content strategy work alongside designers, developers, product managers, and researchers. Together, they create products and tools that help over 325,000+ Shopify entrepreneurs grow their businesses. If she's not working, she's probably drinking wine, reading Harry Potter, or off adventuring.
Olivier Fortin, Chief Creative Strategist - Banfield Agency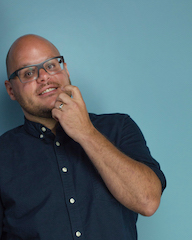 Olivier Fortin is a bilingual strategist and writer. He has a truly original vision, an insightful analytical mind and an endless supply of curiosity, intuition, and leadership. From Montreal to Paris to Ottawa, he has developed concepts and content to help local, national and international brands create more meaningful connections with their audiences — including current clients like the National Arts Centre, Export Development Canada, the Royal Canadian Legion and Hydro Ottawa. He also has a background in psychology, retail, comedy, and illustration. Underlying this diversity is Olivier's unifying passion for finding ideas that propel projects into exciting new territories.
Kristina Mausser, President - Kina'ole Inc.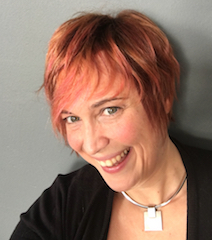 Kristina Mausser, is the president of Kina'ole Inc and a senior content strategy consultant. A veteran of the web industry, she has worked with some of today's leading organizations including Sephora, Microsoft, PepsiCo, Saks Fifth Avenue, the Ford Foundation, and the Cannes-award winning agency, The Barbarian Group. Kris regularly speaks at conferences around the world and is excited to be returning to Europe this summer to present at the SOAP! content conference in Krakow, Poland.
Meet our moderator:
Dominique Jolicoeur, Content Strategist - National Capital Commission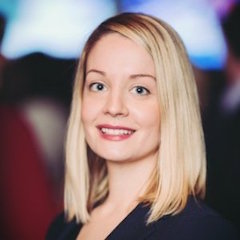 Dominique Jolicoeur is a Content Strategist at the National Capital Commission (NCC). In her role, she develops engaging content for digital channels and finds new and innovative ways to tell stories about our Capital. Over the past eight years, Dominique has worked in communications for various sectors and industries in Ottawa. Her previous role was with the Canadian Medical Association where she led an international award winning digital advocacy campaign called Demand a Plan. Dominique holds a Master of Communication from the University of Ottawa and volunteers her time to nurturing the local communications community as the President of IABC Ottawa.
Giving Members and Event Guests, Real Value
In addition to reconnecting with the communications community, learning about robust communications campaigns or developing new skills at our local events, after every IABC Ottawa event this year, we will be sharing tangible event takeaways such as whitepapers, speaker PowerPoints or more. Following Building a Content Strategy: Putting the User First, guests will receive a digital copy of the takeaways shared during the panelists' presentations.
Attend to Win a Ticket to Local Talks
Fall For Local is a community promoting awesome local products and services by connecting local with local to share knowledge, insights, and experiences to ultimately help strengthen and organically grow the local economy. Through our monthly speaker series - Local Talks - we sit down with a wide-range of community leaders and dive deep into conversations on the in's + out's of working for yourself! We share stories (success & failures), chat about social media, finance, PR, and everything else in between. Whether you're an entrepreneur, maker, blogger, or thinking about starting your own business, come spend an evening cultivating new connections, collaborating with others and leave feeling inspired!
March is Membership Month
IABC membership is more than discounts to events, it's an opportunity to add value to your career by joining a community of professionals that can help you build your network, industry knowledge, and skillsets. We offer exclusive opportunities to our members including access to the latest trends and best practices through a global lens. If you'd like to become a member, visit our website or contact membership@ottawa.iabc.com today!