Location
Northeastern University — Vancouver
410 West Georgia Street
#1400
Vancouver, BC V6B 1Z3
Canada
Tech Talks at Northeastern
About this event
Diversity, equity and inclusion have become increasingly critical components of tech organizations' HR programs, particularly where the acquisition and retention of talent requires an approach that goes beyond benefits and perks. With today's top technical talent seeking a strong culture and values fit, cultivating an authentic sense of belonging within your organization is not only effective in reducing attrition, but also in building loyalty, motivation and employee satisfaction.
Join us for a panel discussion on how to build inclusive workplace strategies that eliminate barriers and increase belonging for historically marginalized groups in tech. Speakers from the BC tech community will join in a lively discussion and share their success strategies for improving workplace satisfaction, boosting employee retention and cultivating a strong sense of belonging throughout the entire organization.
This event is open to anyone interested in issues pertaining to diversity, equity and inclusion, but will focus primarily on the tech sector.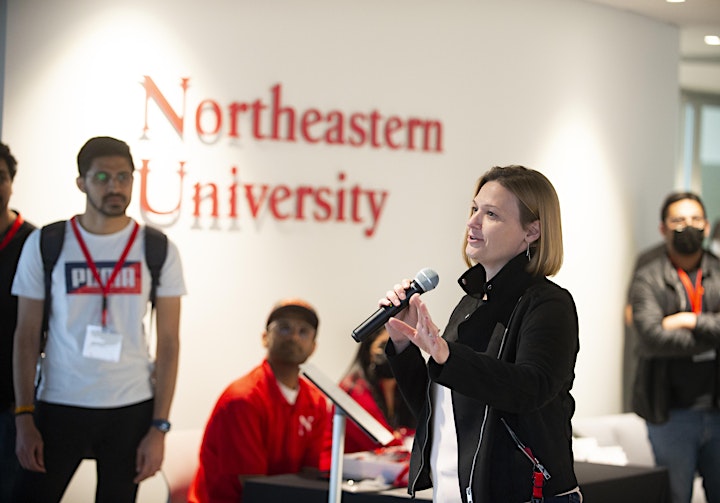 Moderated by:
Bethany Edmunds
Associate Director of Network Programs; and Director of Computing Programs, Vancouver
Northeastern University
Panellists:
Roy Budhai
Vice President of Software Engineering
SAP
Pamela Saunders
Director of Engagement
Microsoft
Michelyn Smithe
SAP Internship Experience Program (SAP iXp) Lead & Co-Lead Recruiting Workstream for SAP Canada Indigenous Inclusion Initiative
SAP
Vaishnavi Subramaniam
Software Engineer
Electronic Arts
About Tech Talks at Northeastern University, Vancouver:
Northeastern's Tech Talks series explores topical issues around talent, DEI and innovation in conversation with key members of the BC tech community.
All events are open to the public and held in-person at Northeastern's new campus located at 410 West Georgia St. in Vancouver. All sessions include the opportunity for attendees to interact with our panellists, followed by networking.