Join us and our friends at Ernst & Young (EY) to learn about what it takes to build a global workforce.
About this event
While many of us continue to work remotely in the wake of the COVID-19 pandemic, many companies are doing something they haven't done before: hiring talent around the world. Whether your employee is working from their kitchen table in Ontario or a home office in the UK, as long as the work is being done well, you'll typically find that the physical location doesn't matter.
But, if you are interested in cross border employment, there are some important things to know that impact your payroll and finance team; including stock option considerations . Join the Accelerator Centre as we chat with and learn from our friends at EY for one hour, followed by 30 minutes of Q+A to help you navigate the challenges of building a global workforce.
Speakers:
Cody Buchenauer, Tax Manager
Dylan Corey, Senior Manager
Shelley Blasdell, Senior Manager, People and Advisory Services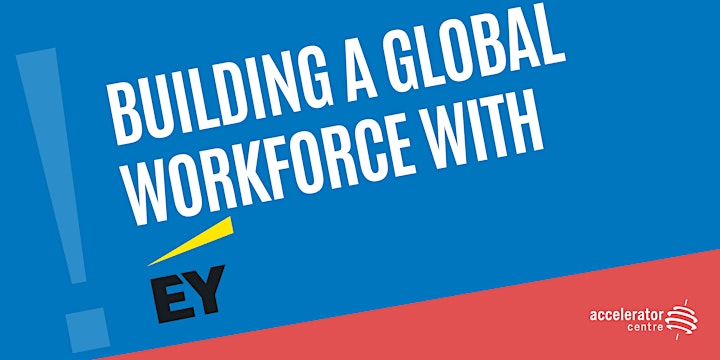 Organizer of Building a Global Workforce with EY
The Accelerator Centre is an award-winning startup accelerator dedicated to building and scaling sustainable, globally competitive companies and giving startups the highest probability of long-term success. We are ranked the #1 private business accelerator in Canada and are among the World Top 5 due, in part, to our reputation for meaningful, one-to-one mentorship and helping entrepreneurs go from the idea stage to high-growth enterprises.