Multiple Dates
BUILDING A WEBSITE USING A TEMPLATE - (Two Part Series) - KLSBEC Wksp
Description
BUILDING A WEBSITE USING A TEMPLATE - (Two Part Series)
Just about every business needs a website. Even if customers don't actually buy online, they are still doing extensive online research before making a purchase. Having a website provides the perfect opportunity for you to showcase your goods or services and to engage with current and potential customers.

This workshop is for business owners who don't have a website but know they need one. Even if you plan to outsource the development of your website, to get a site that really meets your business needs, it is essential to know how to write a good plan and which questions to ask your developers.
Beyond being able to 'surf the net', no previous or technical knowledge is required to attend this workshop.


PART 1
- Thurs. Nov. 22nd
During this two hour workshop we will review the basics of creating a website using a FREE website template. Learn how to create the right content and the right visual design which resonates with your potential customers, to produce the business results you want.
Topics like choosing the proper template for your business, how to write effective content, choosing effective visuals and creating a user friendly experience will be covered in this workshop.


PART 2 - Thurs. Nov. 29th
During this three hour workshop the participants will be guided through the creation of a basic website from a template program with the support of the facilitator. You will leave this workshop with a basic website outline. Although not mandatory, it is recommended to bring as much content as you have such as logos, description of products and services, pictures, etc. to work with.
Laptop with Wi-Fi capability will be required. There are free templates to work from.


Facilitated by: Sandy Greenberg – serial entrepreneur, established business coach and former business advisor at Centennial College Centre of Entrepreneurship.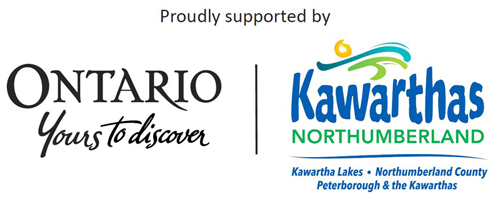 Media Sponsors: