Description
The marketing landscape has changed dramatically over the last 10 years, however marketing briefs (and briefings) have not. Many marketers use the same one-size-fits-all 'big idea' brief templates and organize the same briefing meetings they always have. There is a great opportunity to modernize the marketing brief to be more relevant and useful in the age of data, technology, and social media. Marketers can also evolve how they manage briefs to be more agile, integrated, and accountable. This course is designed to train marketers on a new set of principles and briefing tools they can use to modernize how they create and activate marketing briefs. The class size will be limited to 25 participants and there will be plenty of time and activities to ask questions, network, and learn from each other.
WHAT WILL I LEARN?
There are a number of great courses designed to train participants on how to properly write a creative brief. This course is different as we will focus more on how the brief and the briefing process needs to evolve to be more effective in 2019 and beyond. Specific topics that we will cover include:
Briefing Fundamentals: The purpose of marketing briefs, the role briefs play in the marketing process, and the qualities that produce the strongest results.

Modern Marketing Changes: How the marketing landscape is changing due to data, social media, and technology, and the resulting implications for upstream marketing planning.

Modern Marketing Briefs: A step-by-step walkthrough of a set of modernized marketing brief templates that organizations can tailor and use.

Modern Marketing Processes: How marketers can implement modern marketing principles and briefs (and briefings) into their organization and workflow.
Participants will also be given a set of frameworks and instructional materials that they can take back and use in their own organizations right away.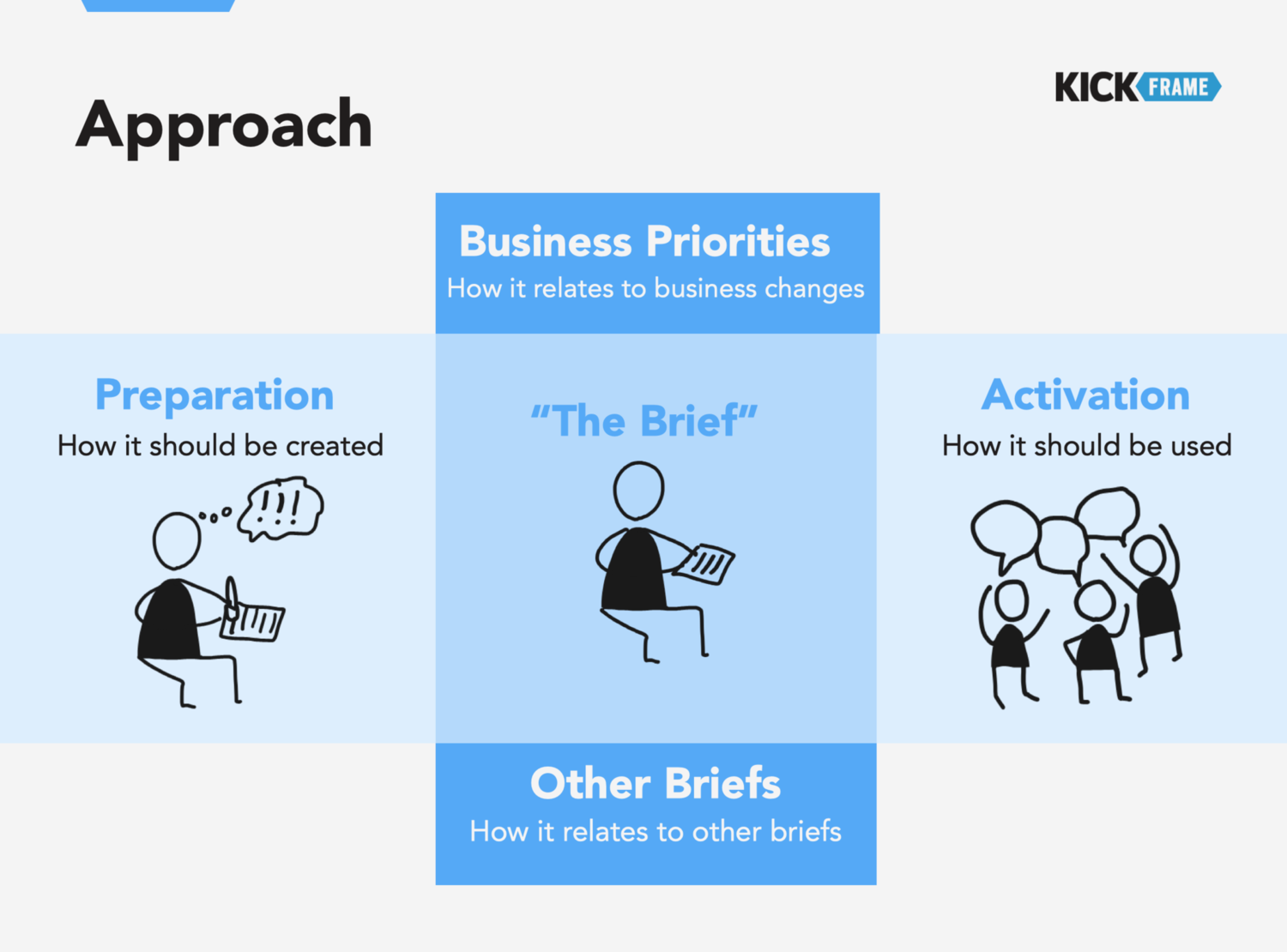 WHO SHOULD ATTEND?
The course is ideal for marketers that have some experience creating or managing marketing briefs. We will cover topics relating to different types of briefs (conceptual vs. tactical) and marketing planning workflow, so it will be most useful to those in brand management, strategic planning, marketing operations, and account management. Past participants in Kickframe training include a broad mix of marketers from a variety of client-side, agency, start-up, and non-profit organizations.
HOW WILL I BENEFIT?
After completing the course, you will have:
An up-to-date understanding on the current state of modern marketing, and the implications and opportunities for marketing briefs.

A stronger understanding of the true role of marketing briefs and the qualities that make one great (and common pitfalls).

A set of principles and modernized marketing brief templates that you can tailor and use in your own organization and planning work.

A set of organizational and workflow recommendations for modernizing how you activate marketing briefs for even better outcomes.

A new group of peers to add to your professional network from the local marketing and planning community.

THE INSTRUCTOR
The course is designed and delivered by Tim Dolan MBA, a Certified Training Practitioner (CTP) and Certified Facilitator (IAF) with 20 years of international marketing strategy experience. Tim is a past instructor for the Digital Marketing Certificate Program for the Canadian Marketing Association and has delivered customized training programs for organizations including Loblaw, McDonald's Canada, Scotiabank, ATB, Sid Lee, Habitat for Humanity Canada, TIFF, and the Toronto Symphony Orchestra. Tim is the founder of Kickframe, a digital strategy and training firm that has helped a number of clients modernize their approach to marketing strategy and operations.
TESTIMONIALS
Tim has provided in-person marketing training to over 700 marketers in Canada over the last 7 years. He hosts the popular Digital Marketing Strategy Bootcamp event in Toronto, where 99.1% of participants found that the content was interesting and relevant, and 99.1% found the instructor knowledgeable about the subject. All post-event surveys for Kickframe Training Events are posted online and unfiltered.
"He's a fantastic educator and facilitator who creates a dynamic and energetic environment that encourages people of all knowledge levels to succeed."
- Lara Skripitsky - Senior Director & Head of Digital, McDonald's Canada
"The experience of collaborating with Tim was fantastic, and the feedback from the participants was extremely positive."
- Michelle Read-Kulig - Senior Director, Digital Marketing, Loblaw Companies Limited
"Through a combination of training and consulting, Tim helped the TSO take a big leap forward in its digital transformation."
- David Postil - Vice President of Marketing, Toronto Symphony Orchestra
"Tim has an incredible teaching style that blends his knowledge and depth of experience of being at the genesis of Digital Marketing with his passion to teach others."
- Head of Canada SMB Channel Sales, Google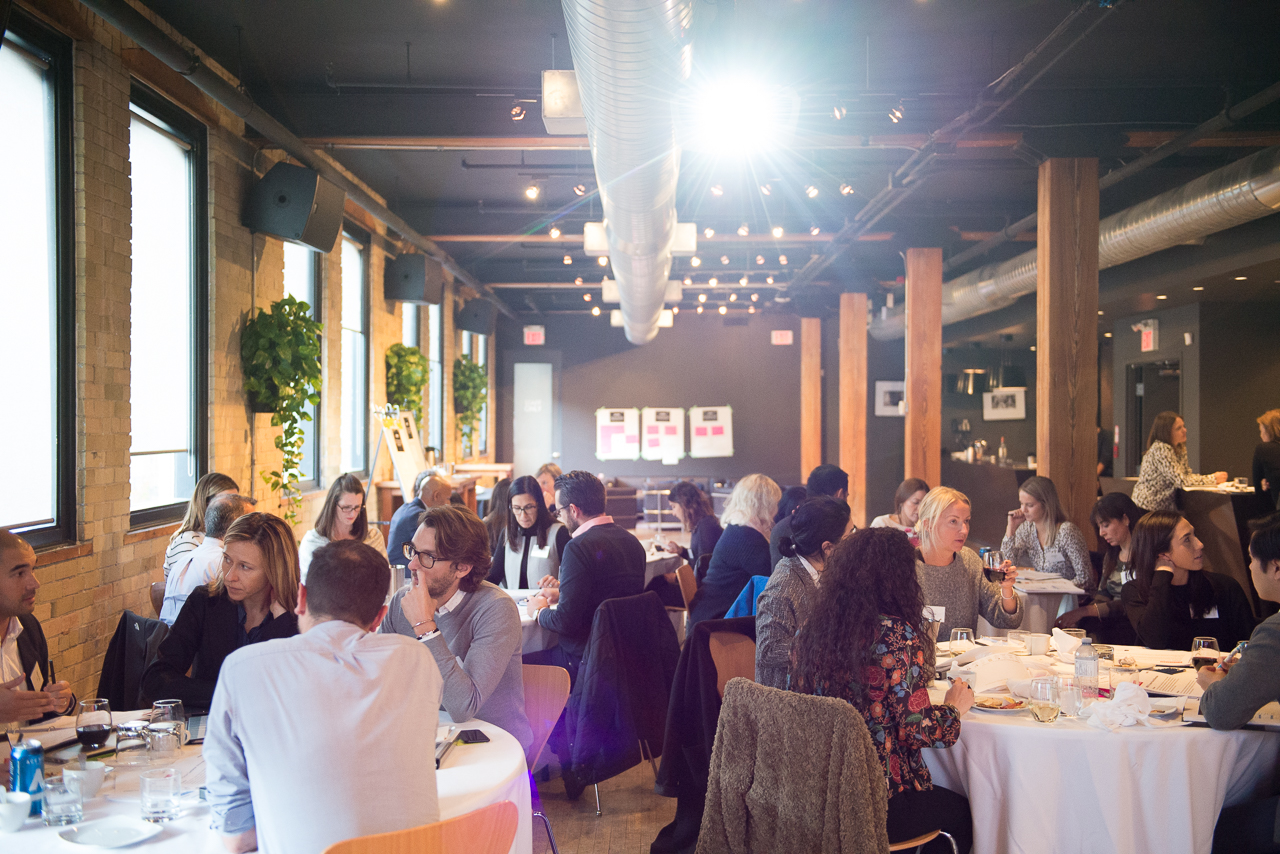 THE DETAILS
The class will be held in the Portland Room of The Spoke Club on King Street West. The total number of participants will be capped to a size that is small enough to get to know each other and large enough to collaborate within different groups. All participants will receive material prior to the class to prepare in advance, and a hard copy of all of the materials used throughout the class. The Spoke Club kitchen will provide breakfast, lunch, and refreshments throughout the morning. Everything is included in the cost of your ticket.
GUARANTEES, TERMS & CONDITIONS
This workshop is backed by a 100% satisfaction guarantee as detailed in our Terms and Conditions.