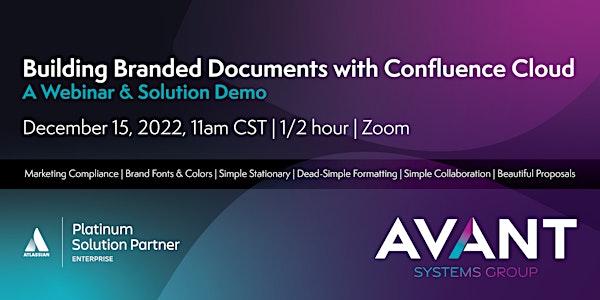 Building Branded Documents with Confluence | A Webinar & Solution Demo
How your org's public facing docs look is important no matter who's writing them. Anyone can brand perfectly with Confluence. Learn how.
About this event
How your organization's public facing documents look is important, no matter who's writing them. Using Confluence, we'll demonstrate how anyone in your organization can create beautiful, consistent, branded documents from vanilla Confluence pages without having to refer back to your brand-book.
Agenda:
 About avant
The problems we're solving
Required Parts 
Perfectly branded docs and how to make them
the results, and how you can do it too.