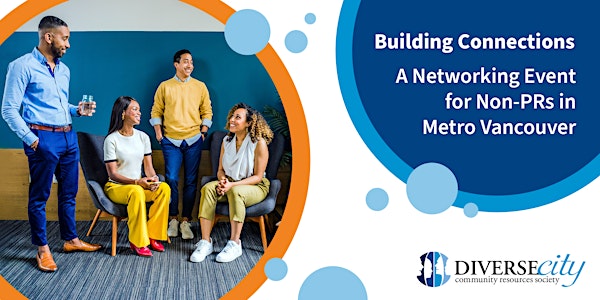 Building Connections: A Networking Event for Non-PRs in Metro Vancouver
Location
Surrey Libraries
Surrey Public Library - City Centre branch Room 402
10350 University Drive, Surrey
Surrey, BC V3T 4B8
Canada
A networking event for non-permanent residents (aged 18–30) in Metro Vancouver looking to build their career.
About this event
Are you a temporary worker, international student or refugee claimant (aged 18–30) with a work permit looking to build your career in Metro Vancouver?
Join this networking event to:
Make new connections in small group and one-on-one activities
Learn career and personal branding tips
Share your career dreams and worries
Energize your job search!
Saturday, June 25, 2022, 1–5 pm
CHANGE OF LOCATION !
The event will now be held at Surrey Public Library- City Centre branch Room 402
Surrey Public Library: 10350 University Drive, Surrey.
Near Surrey Central Skytrain Station.
If you have any questions, please contact Ernest Milito at 604-547-1399 or emilito@dcrs.ca.