Building Inclusive Communities- Renu Mandhane & Lloyd Robertson in conversa...
Description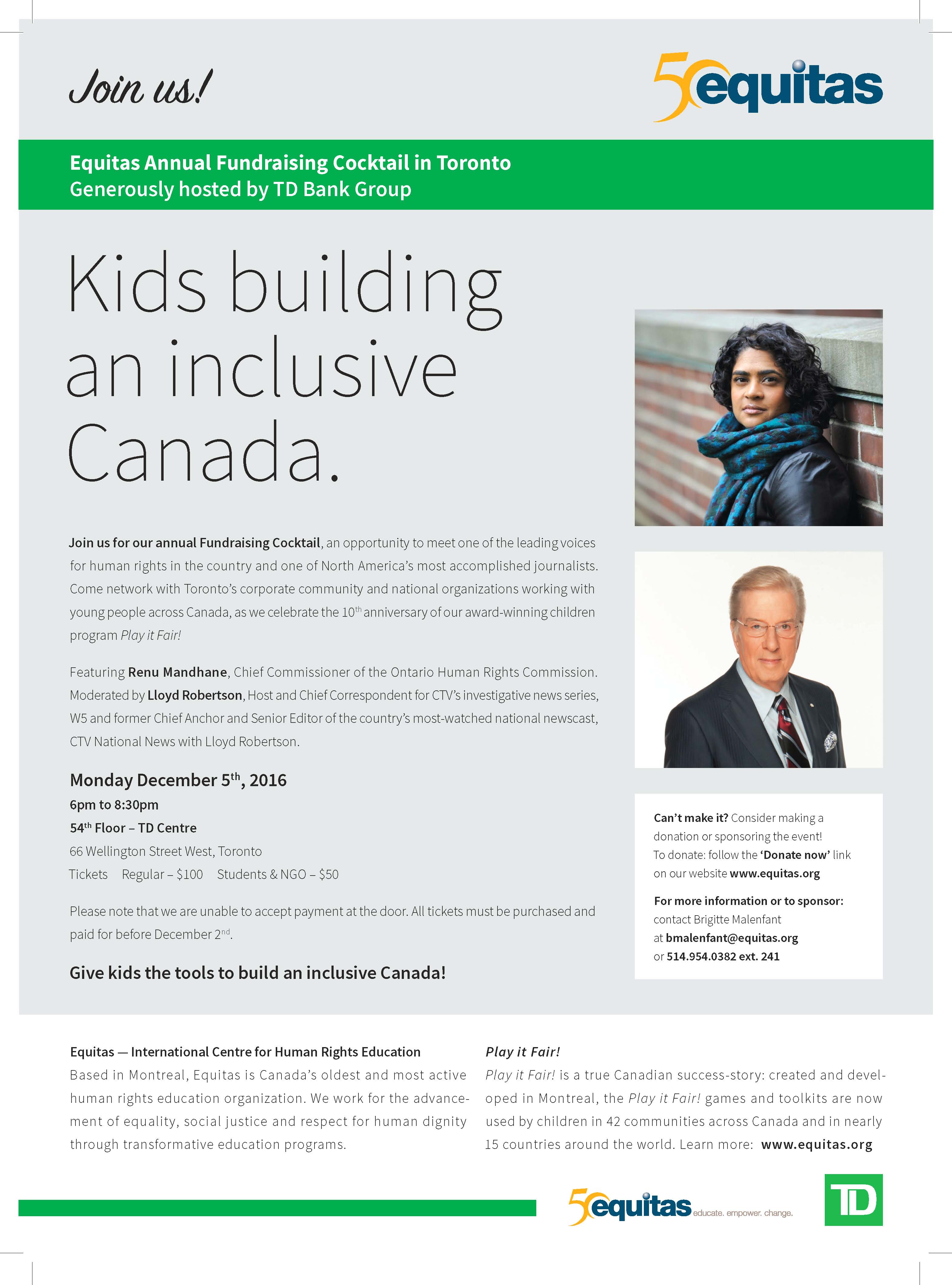 Join us for our annual Fundraising Cocktail, an opportunity to meet one of the leading voices
for human rights in the country and one of North America's most accomplished journalists.
Come network with Toronto's corporate community and national organizations working with
young people across Canada, as we celebrate the 10th anniversary of our award-winning children
program Play it Fair!
Featuring Renu Mandhane, Chief Commissioner of the Ontario Human Rights Commission.
Moderated by Lloyd Robertson, Host and Chief Correspondent for CTV's investigative news series,
W5 and former Chief Anchor and Senior Editor of the country's most-watched national newscast,
CTV National News with Lloyd Robertson.
Monday December 5th, 2016
6pm to 8:30pm
54th Floor – TD Centre
66 Wellington Street West, Toronto
Tickets Regular – $100 Students & NGO – $50
For more information or to sponsor:
bmalenfant@equitas.org or 514.954.0382 ext. 241