Description
Learn evidence based, leading edge strategies to adapt to challenges and change with more ease and success. The capacity to manage our actions and mindset to adversity and unpredictability is a key factor in how well we will bounce back. Attendees will walk away with strategies to deal with stress in their day to day lives.
About the facilitator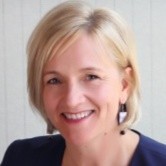 Jo-Ann Pawliw has trained specifically over the last decade to help her clients (and herself) build more resilience, stay calm under pressure and lead themselves with integrity and accountability. Trained in leading-edge strategies, and evidence-based models from Harvard and HeartMath in California, Jo-Ann provides her clients with tools to help them neutralize stress and access their higher brain function even in the most difficult moments.
Jo-Ann is a Certified Emotional Fitness Coach and Instructor, Licensed HeartMath Provider and Accredited Coach and Facilitator in Emotional Intelligence from the Institute of Health and Human Potential.